Personal Weather Recordings
---
Central Plains, U.S. (TORUS highlights) | May 31st - June 18th 2022:
I am currently apart of the 2022 TORUS campaign aimed at collecting data to better understand supercells in the Central U.S. I will go more into detail about my experience in the
TORUS
section in the fieldwork tab when the campaign wraps up, but for now I'll post highlights here!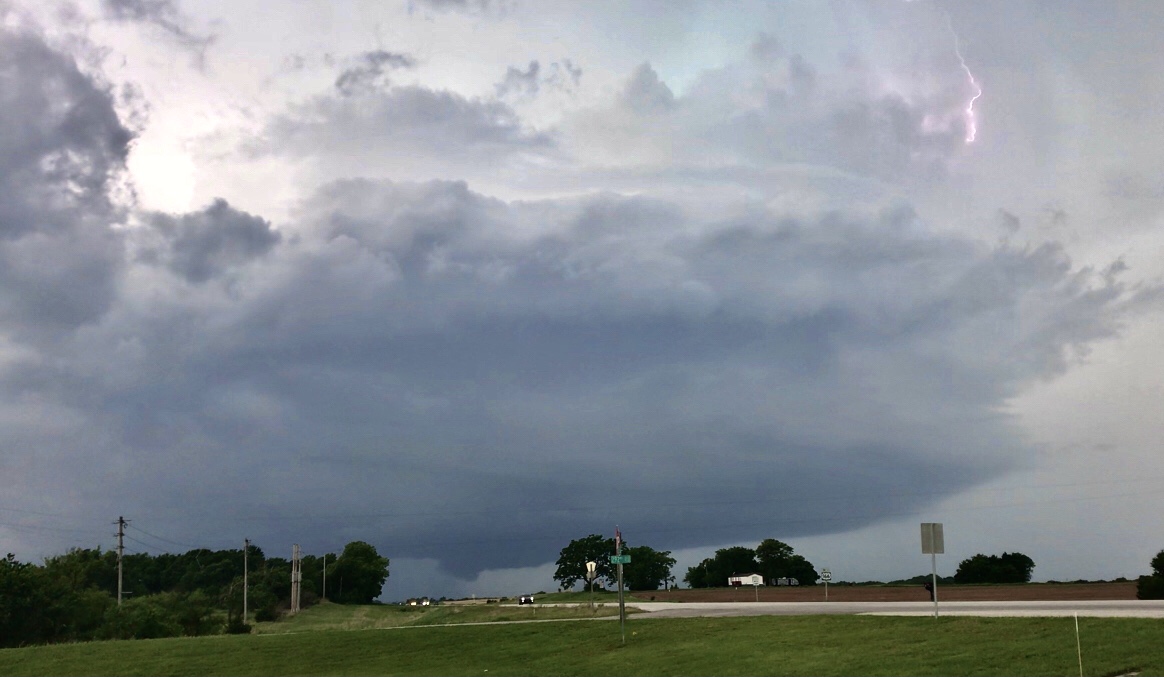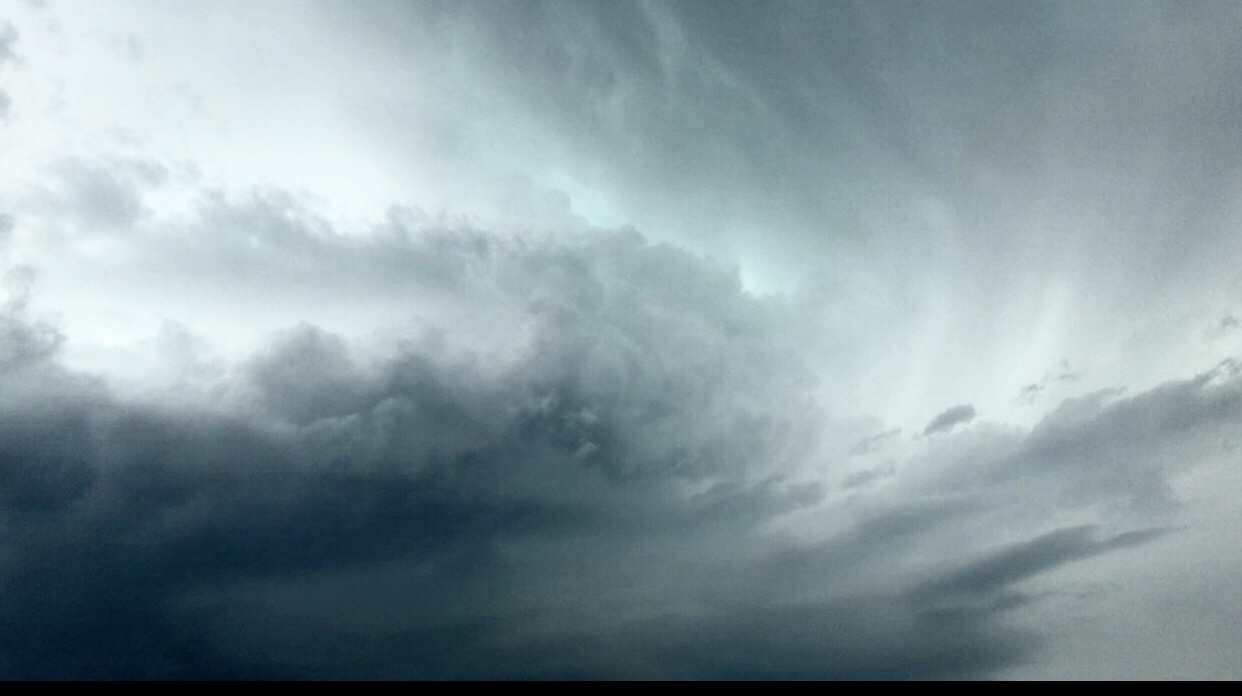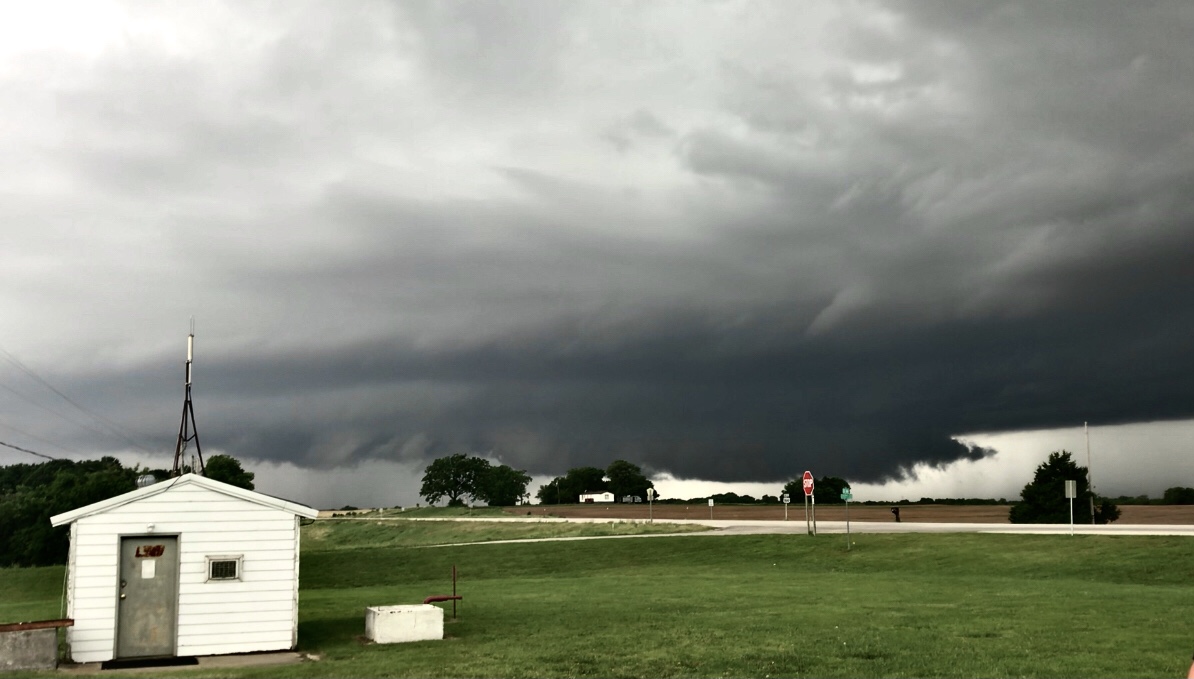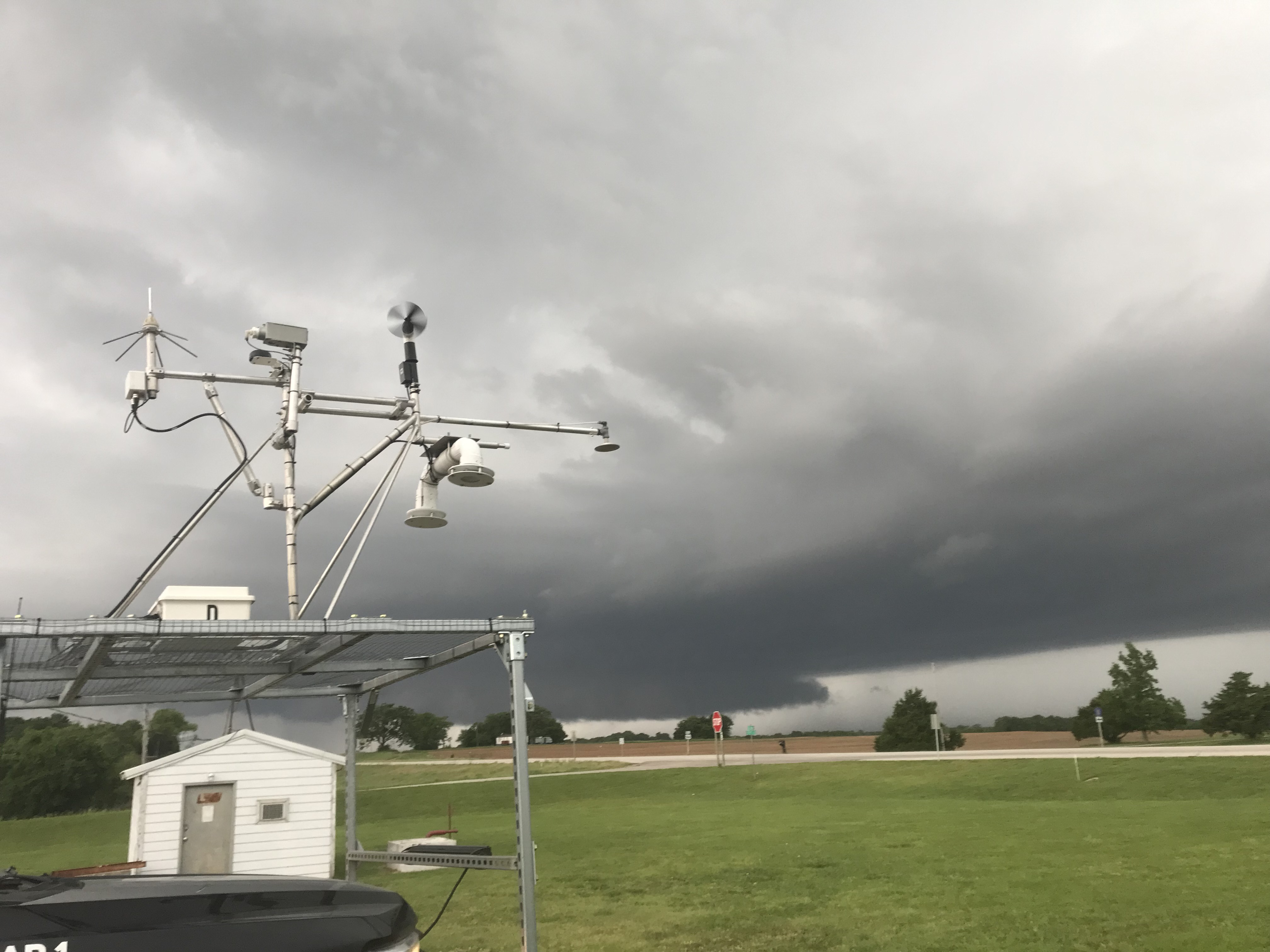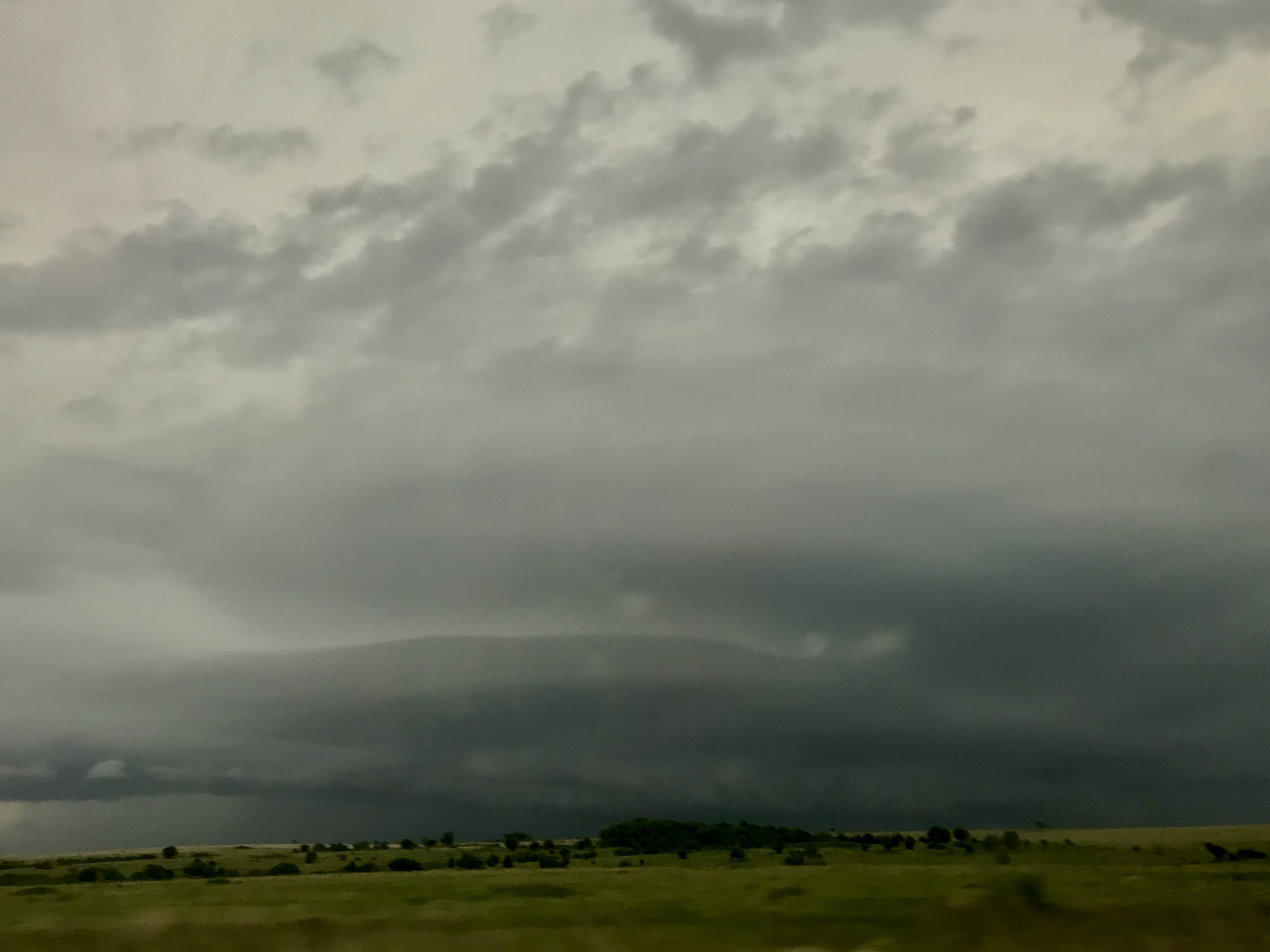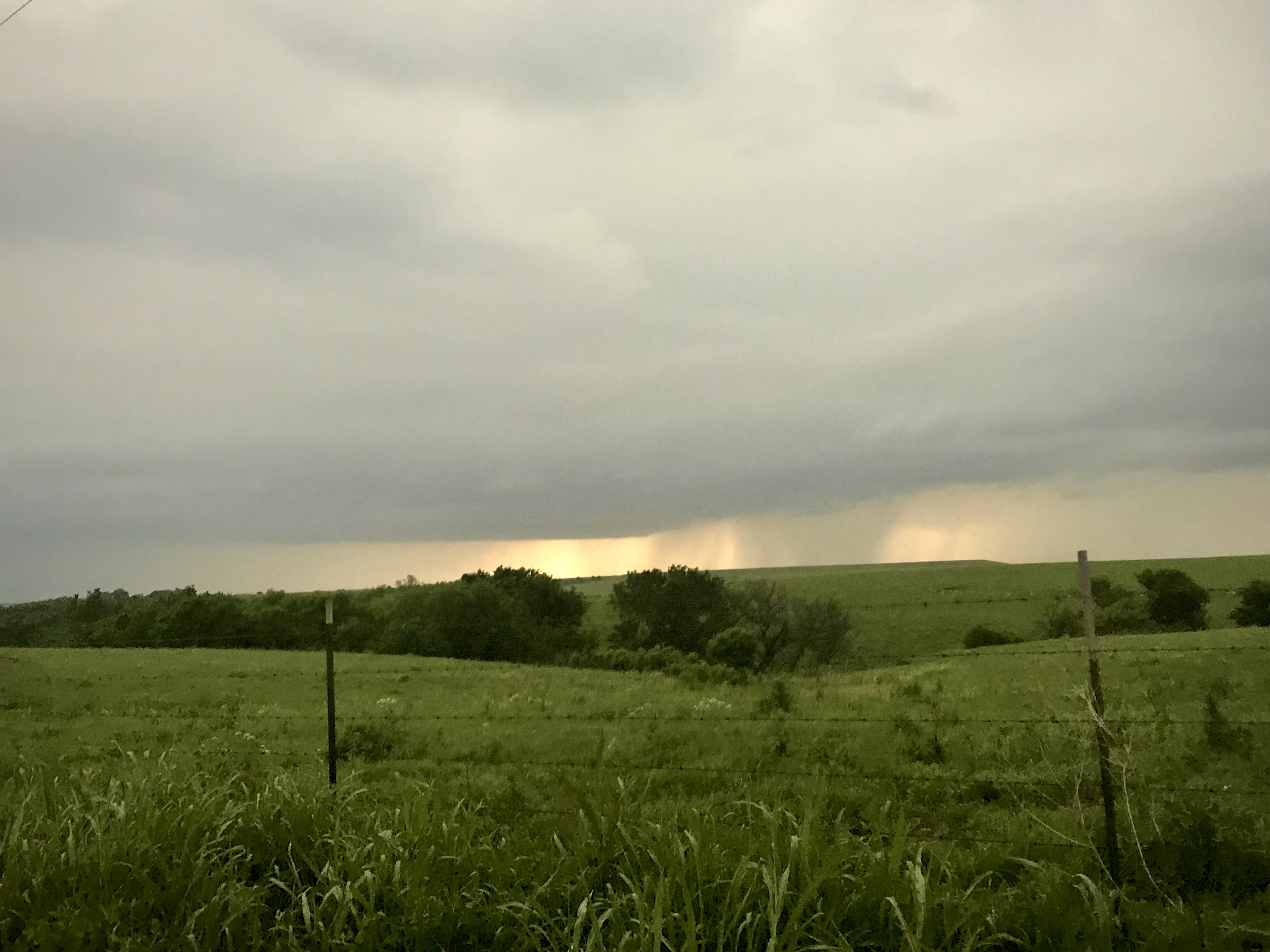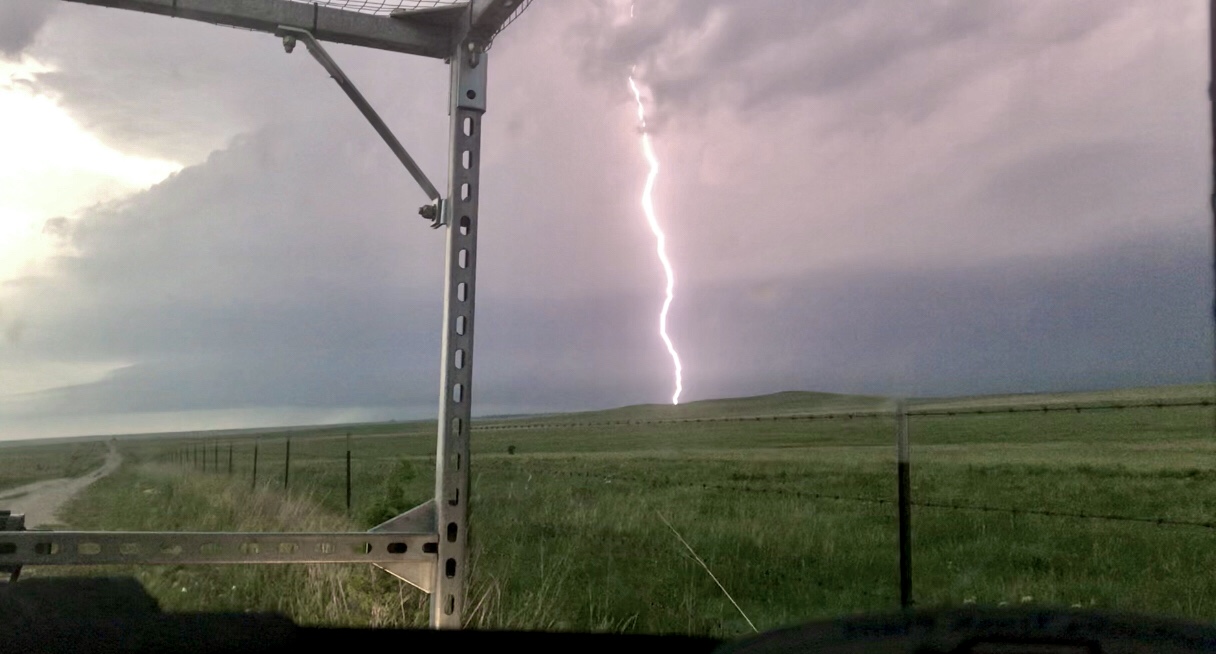 Wayne, Oklahoma | May 4th 2022:
Yeah...you could say it was an active week! Here's a tornado-warned cell near Wayne, OK. I'm glad this one didn't produce a tornado since you can see the town right beneath where it would have been.
Oklahoma | May 2nd 2022:
Oh. My. Vorticity. What a DAY. After spending pretty much most my life being fascinated by these forces of nature, I have finally seen my first (and second) tornado! Both came from the same supercell near Loyal, OK, and it had indescribaly amazing structure. The first was a multi-vortex one at that. We were a little far visually, but I'm honestly a-okay with that, especially if it means missing the chaser traffic.
My friends and I drove north from OU at about 2:15 pm which was super late, but, hey, class has gotta come first. We saw the tornadoes, then headed back home to beat the line of storms coming towards Norman. There may have been a couple...let's just say "muddy" situations, but otherwise, it was an incredible day. I finally have my own tornado story, which is made even better by the fact that both were later classified as EFU due to lack of damage, which is always great news! We got back to OU only to come face-to-face with another tornado-warned storm, so we went to the parking garage roof to get a good view. Nothing screams "I live in the Plains" quite like that last sentence. We also had a nice visual of the shelf cloud from the line of storms just a head turn around. The tornado threat eventually went away and was replaced by hail concerns so we jumped back in the car and headed back in the garage. I believe some parts of Norman did get some hail but we managed to dodge it, so once the storms passed my friends said our goodbyes and that was the end of that expedition. Or was it..? Nope! The whole town was greeted by a beautiful mammatus sunset and anvil crawlers :D
The only sucky part was I forgot to pack my Canon and missed out on getting some pretty legendary shots of everything, but oh well. Beggars can't be choosers, right? I'm actually a bit late in uploading all this due to finals and because uploading pictures to this website is unfortunately a pain, but here they are, my best storm chase to date!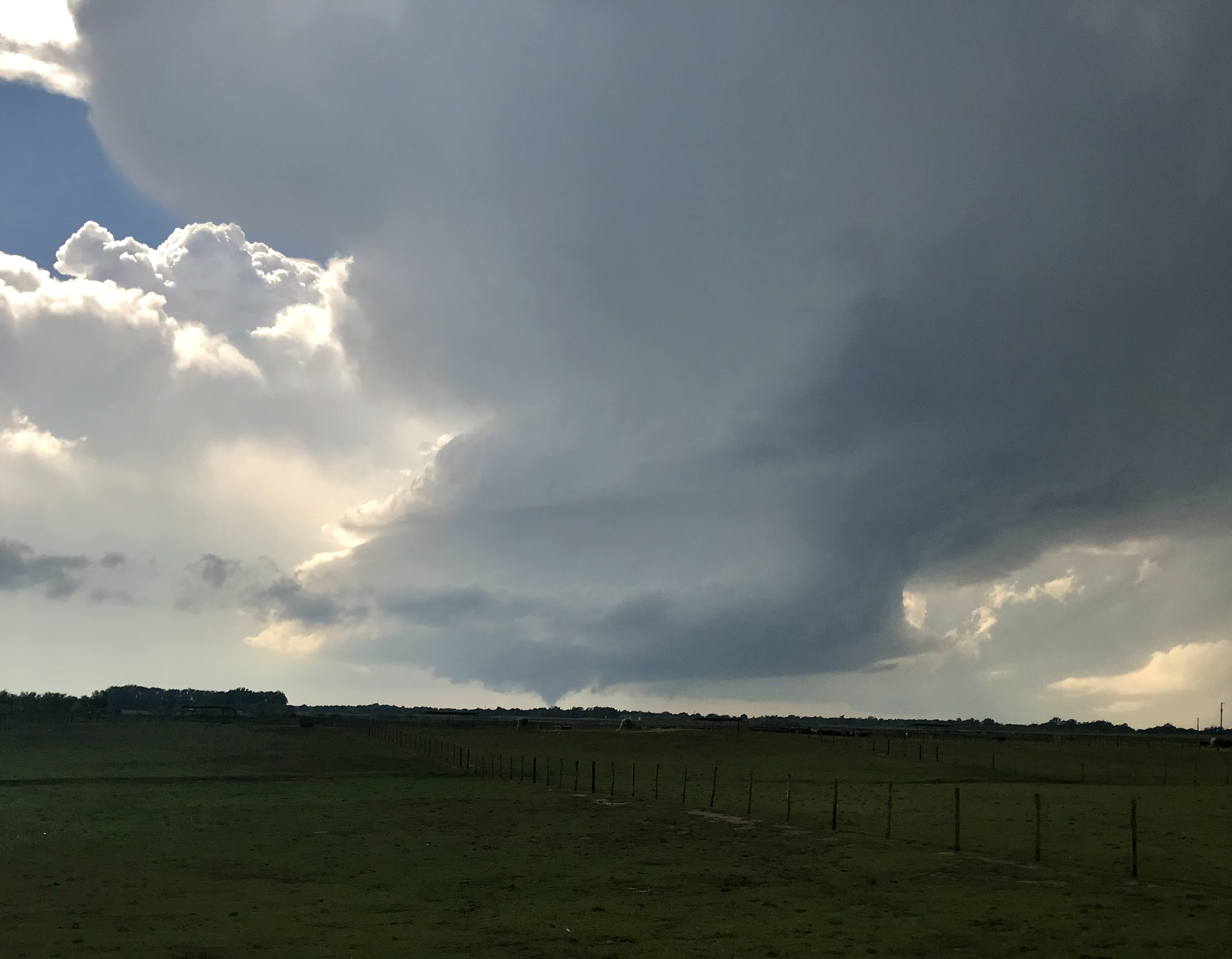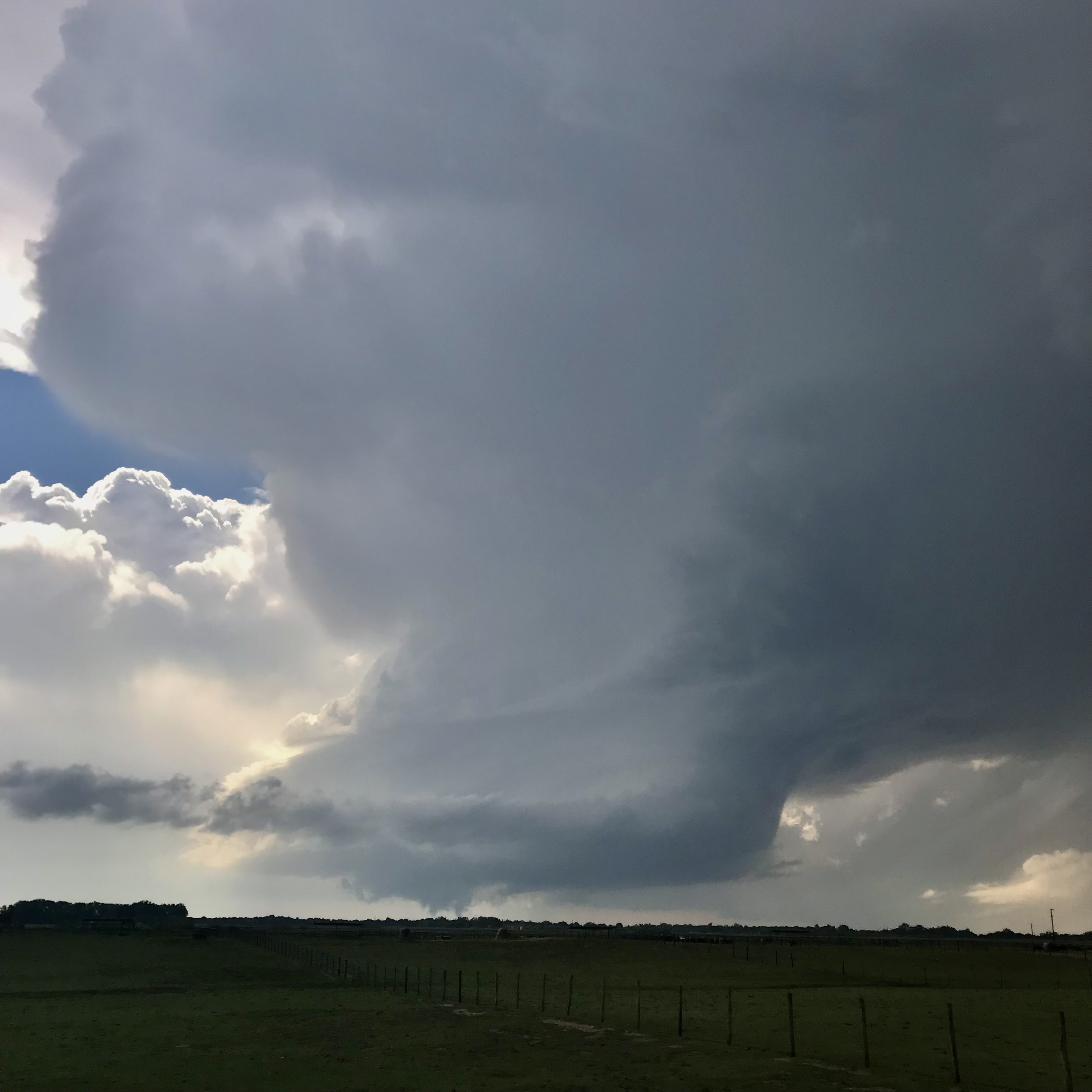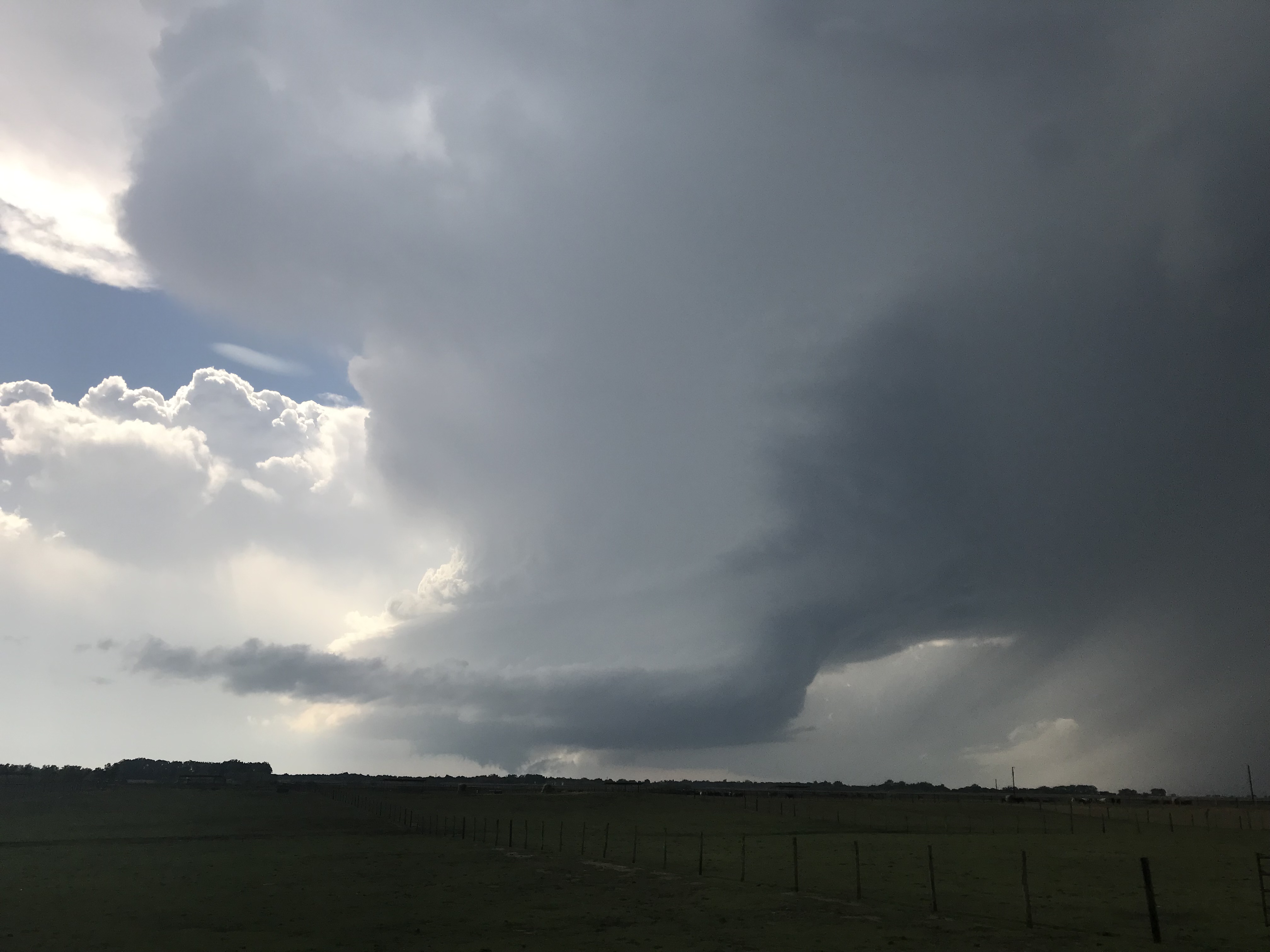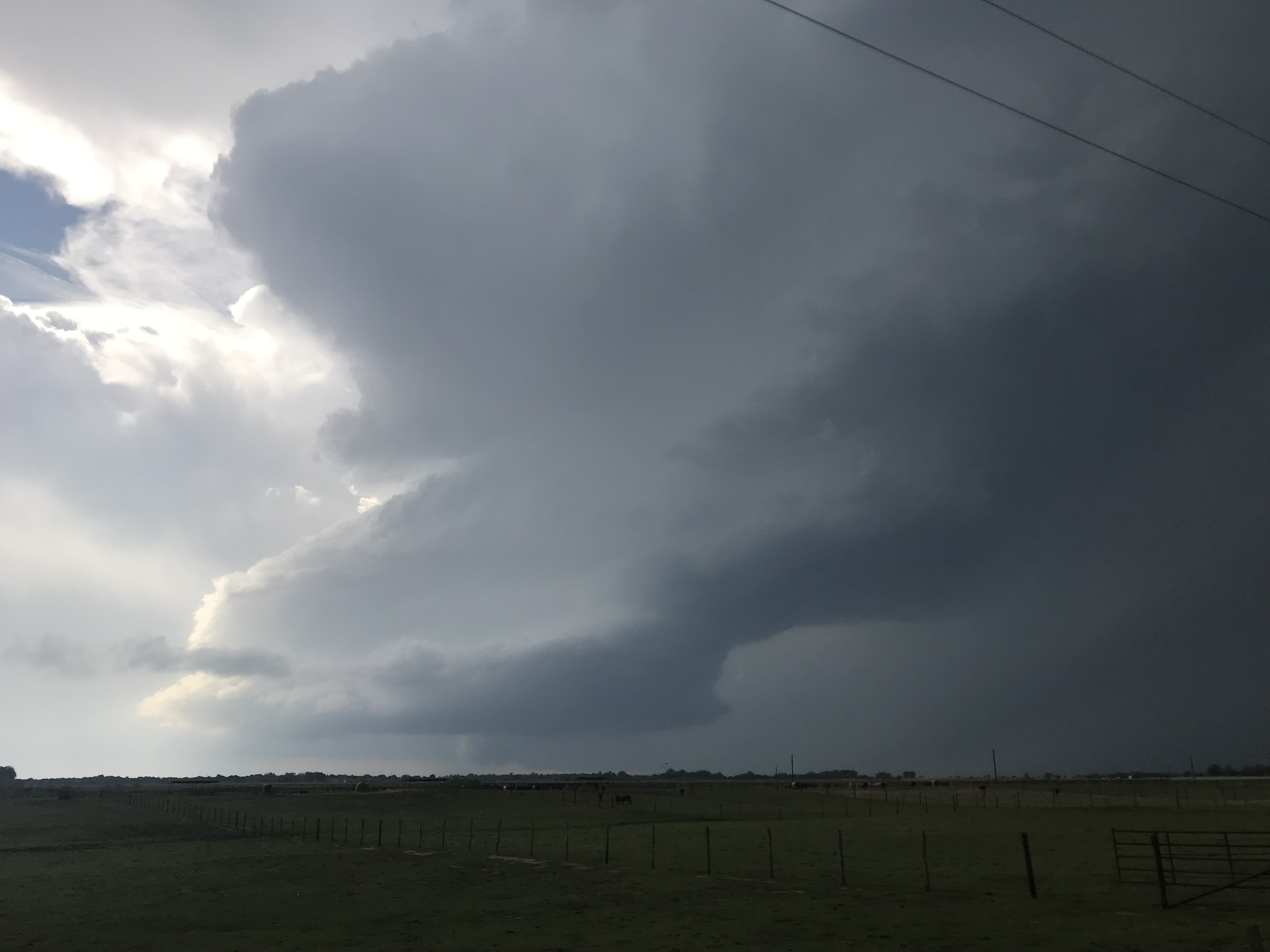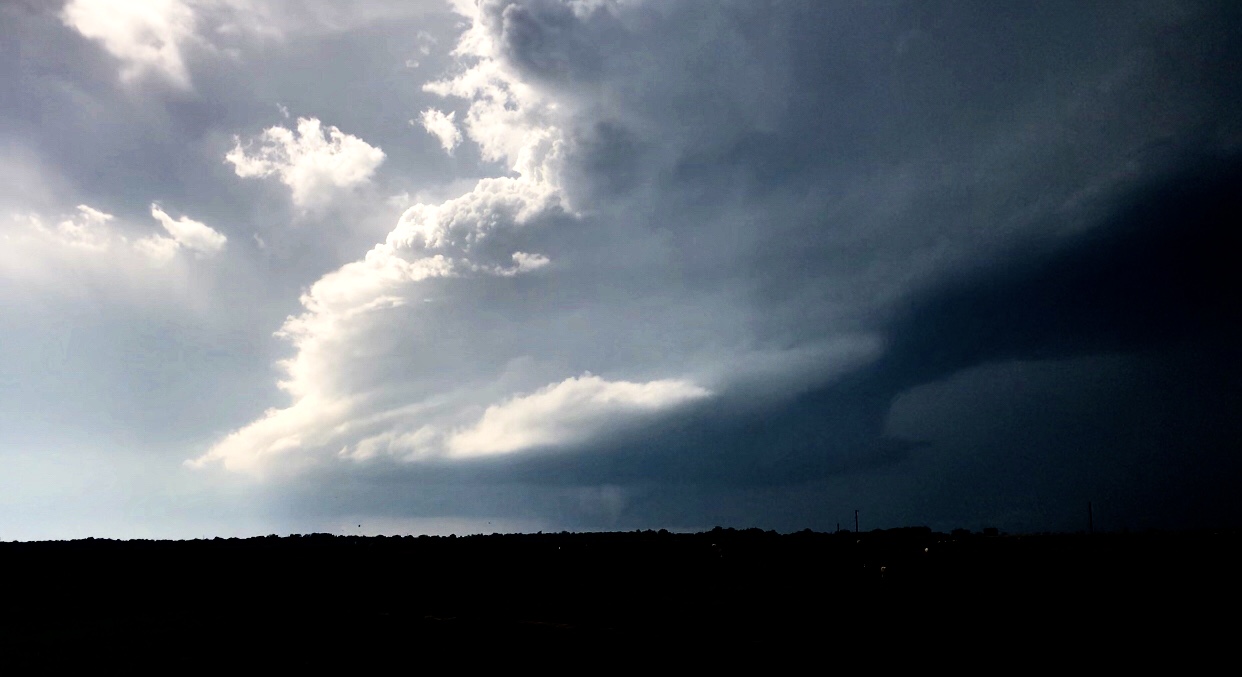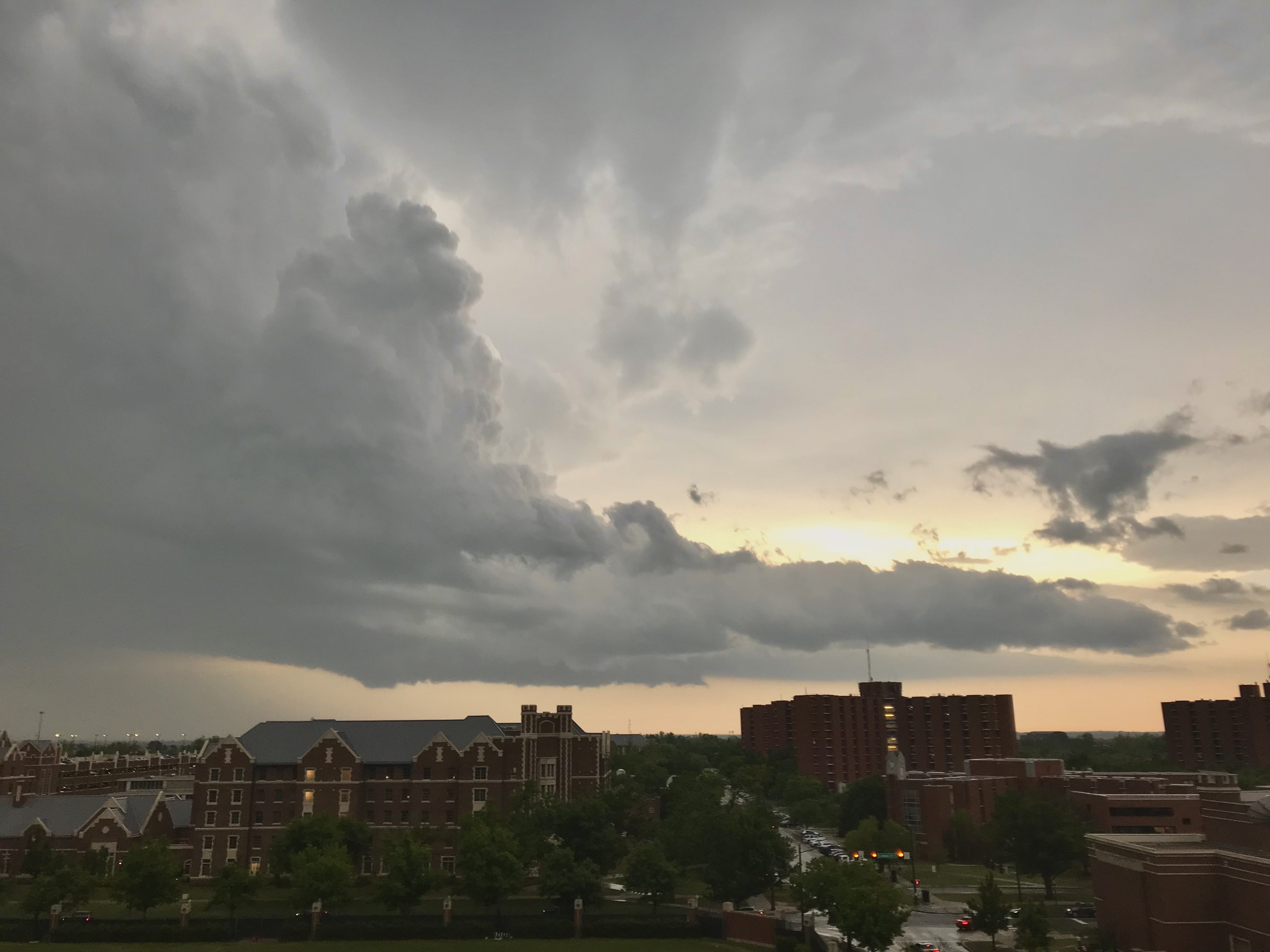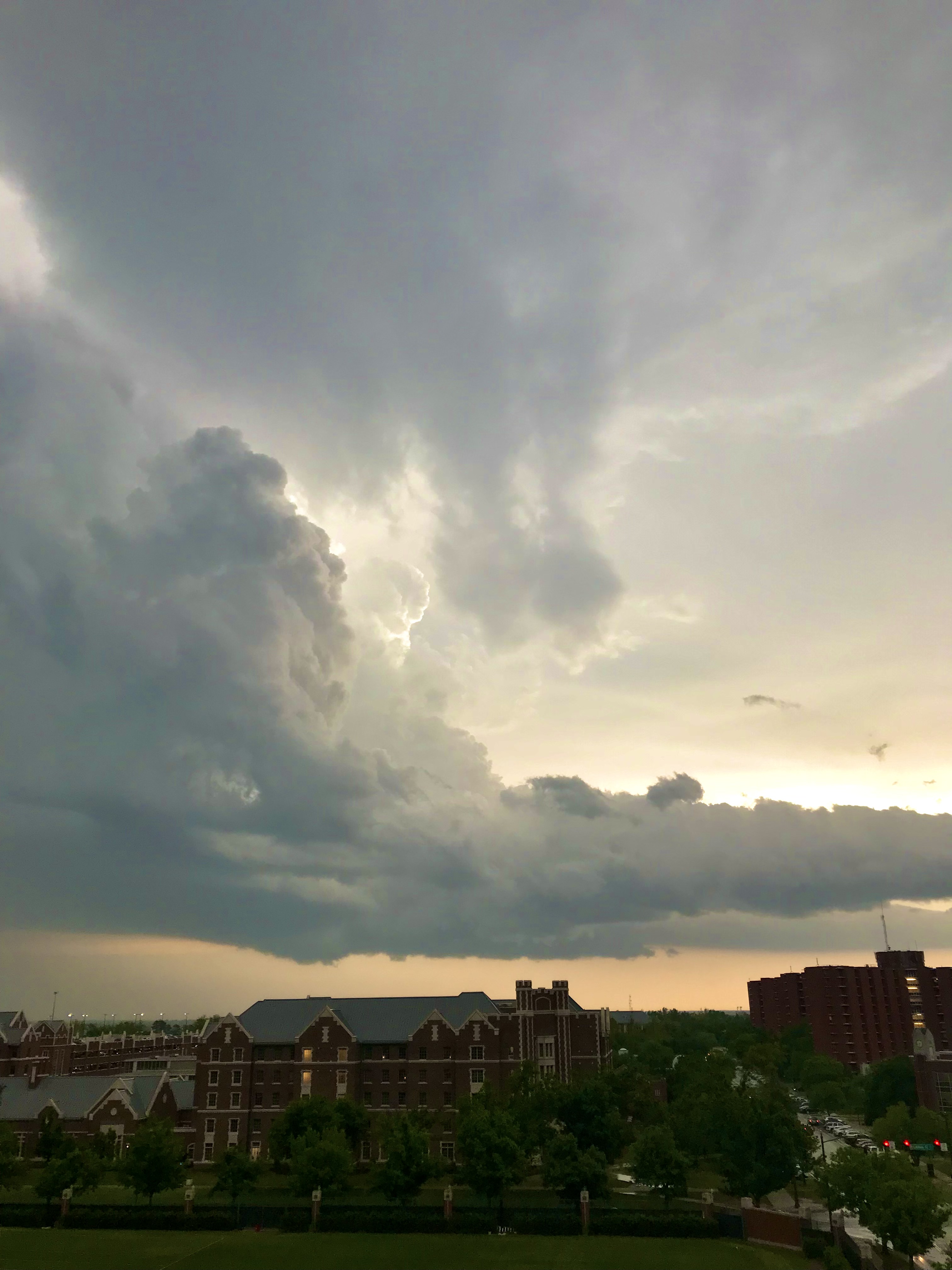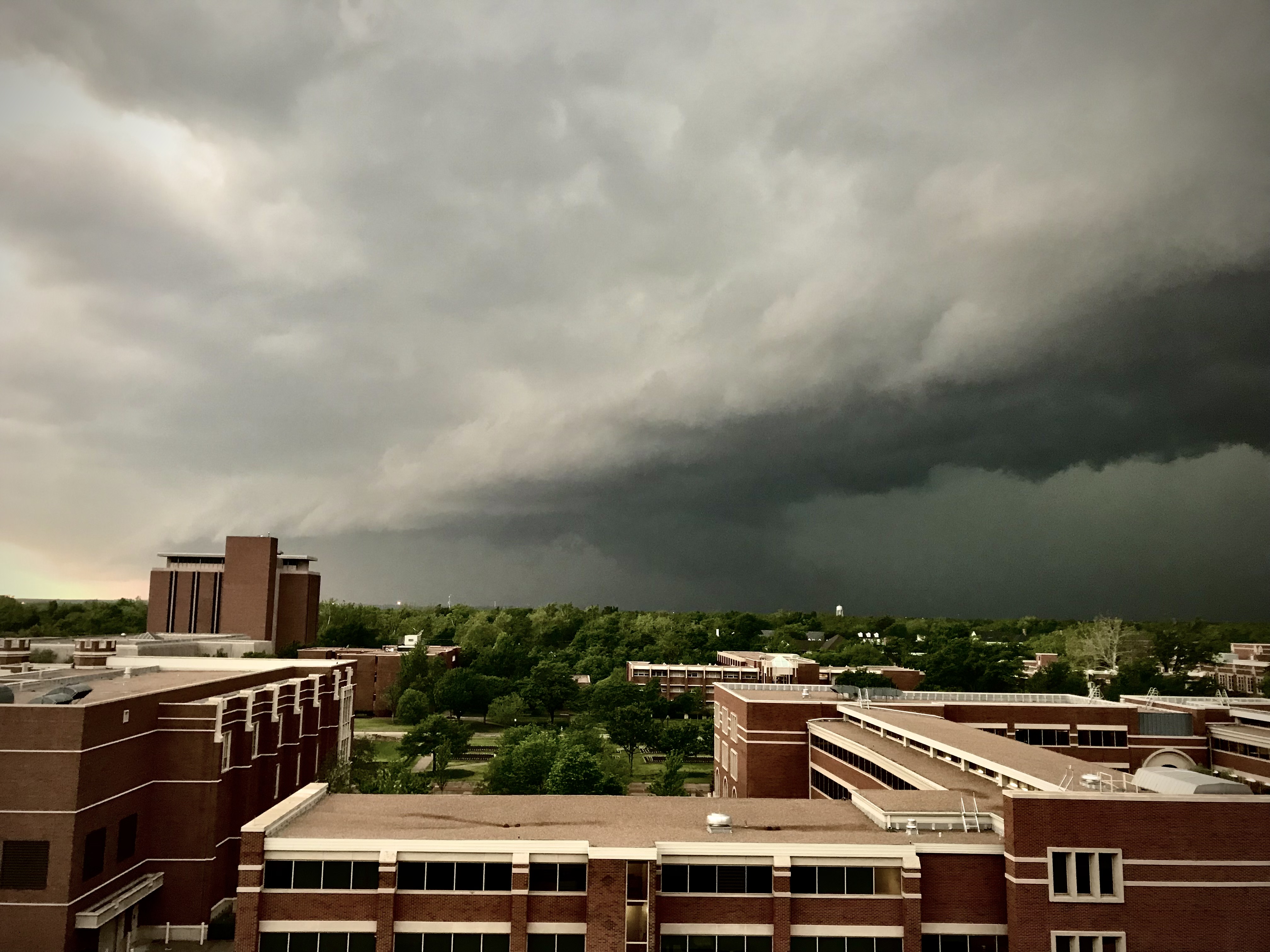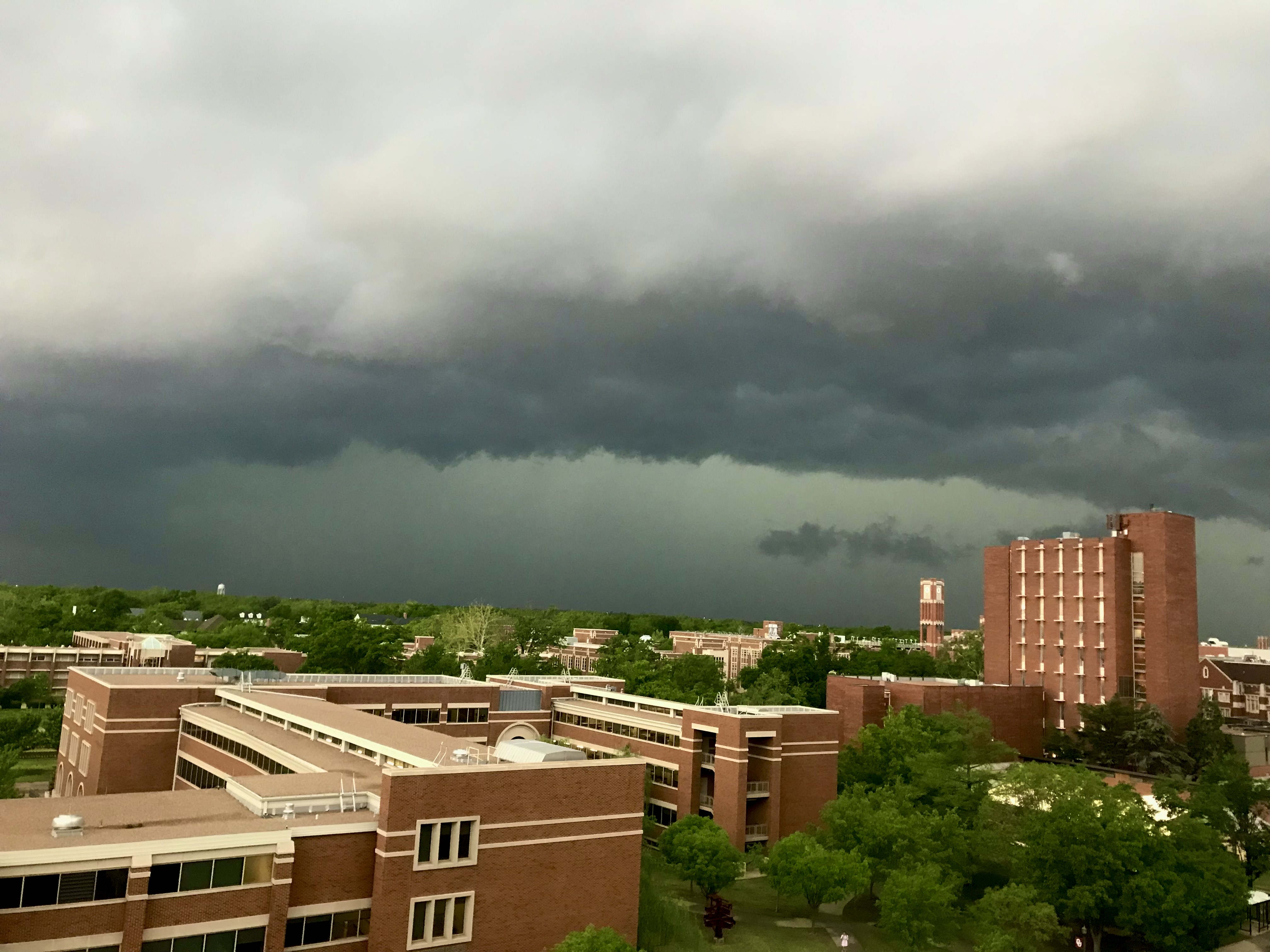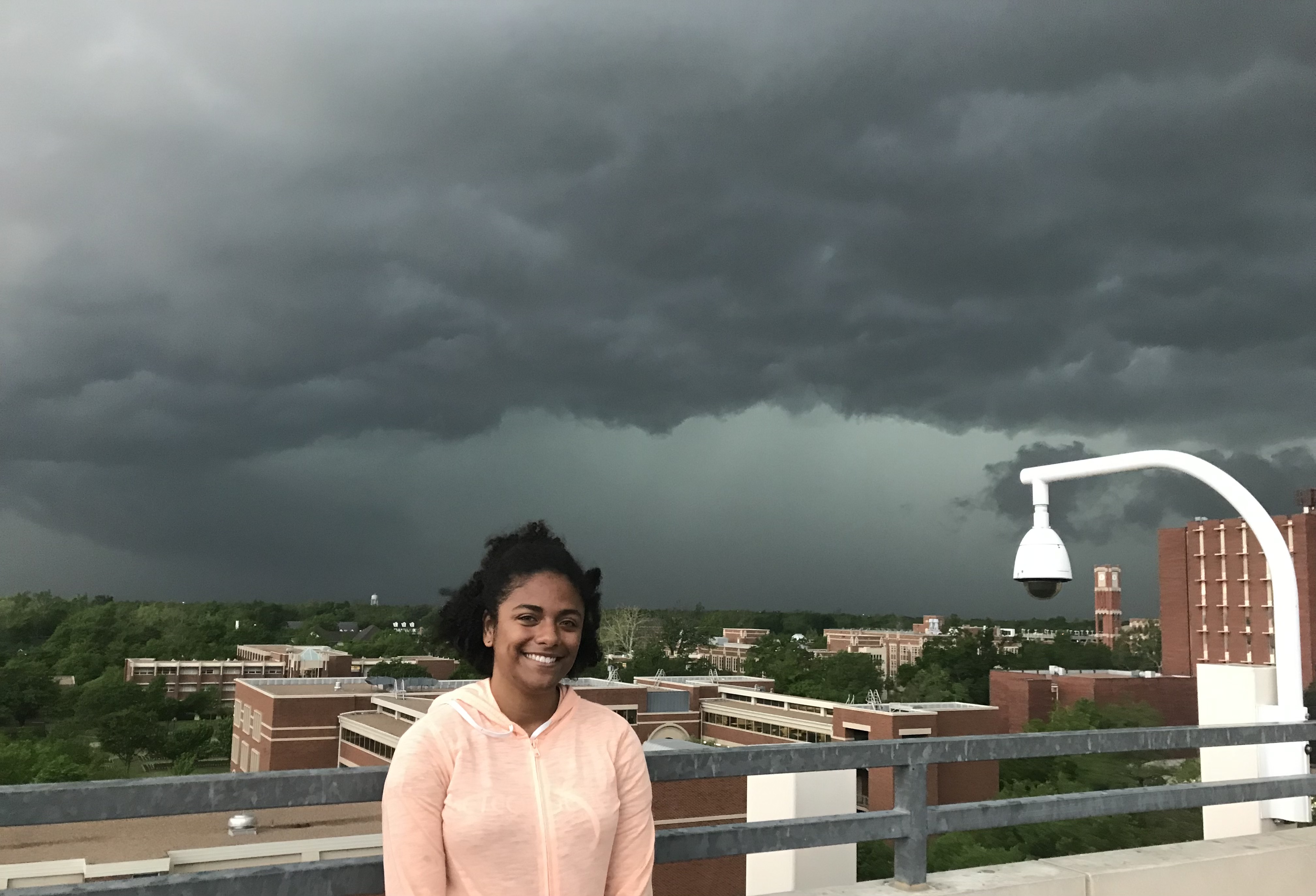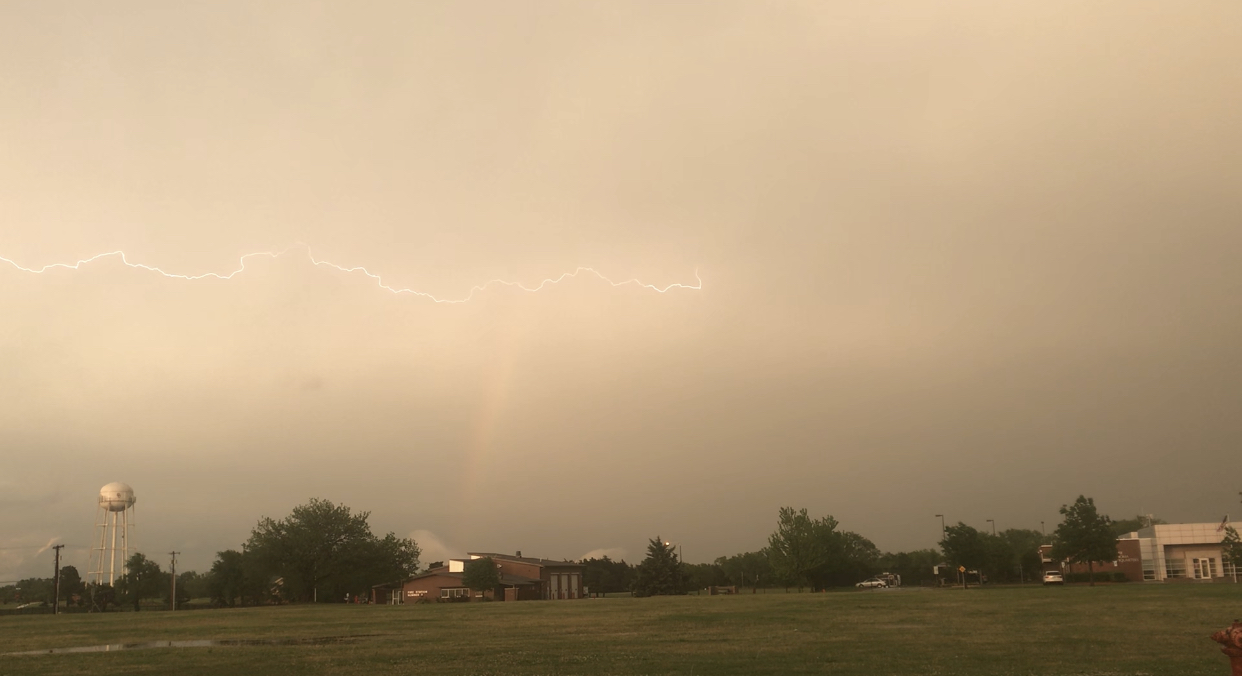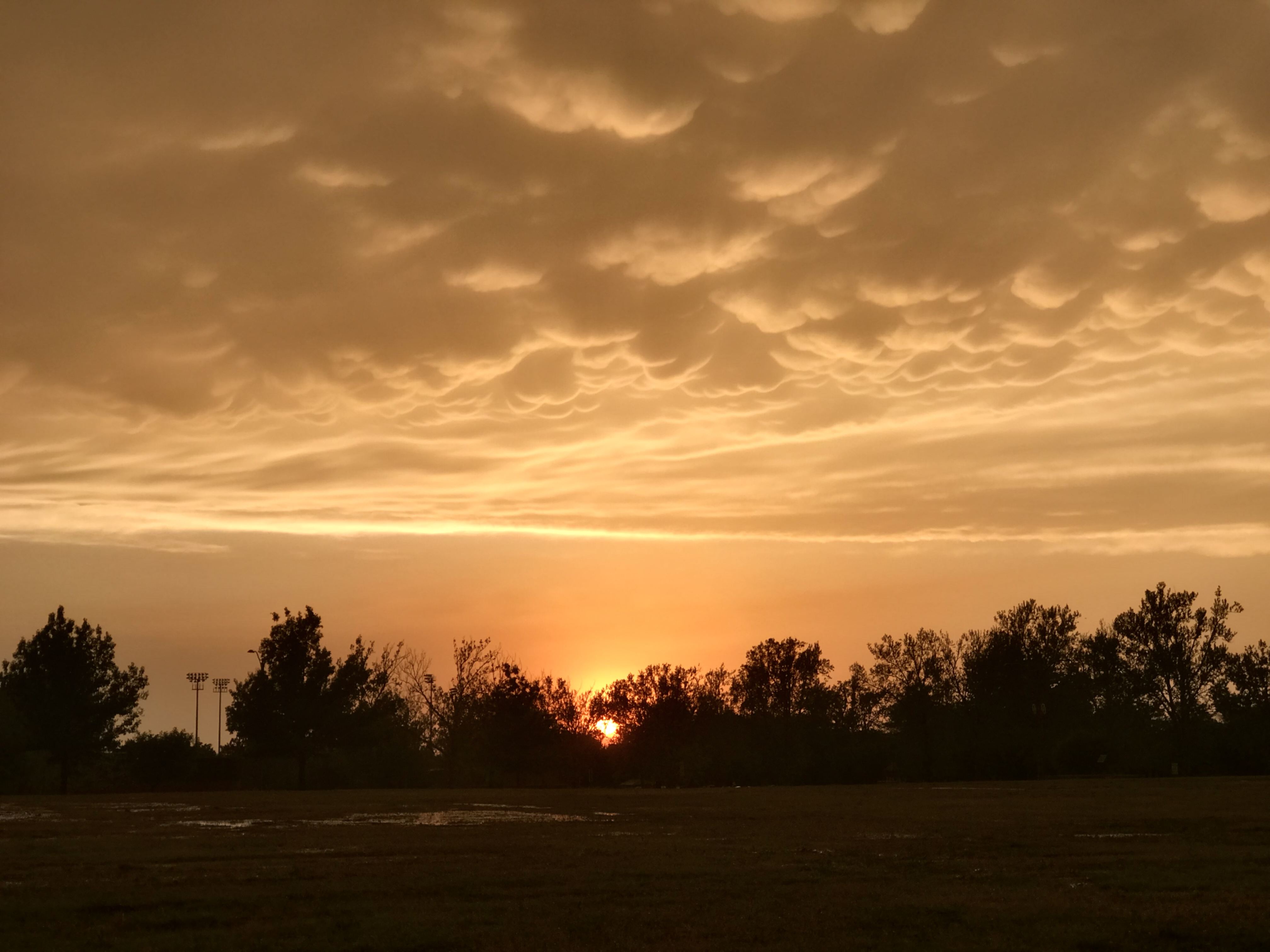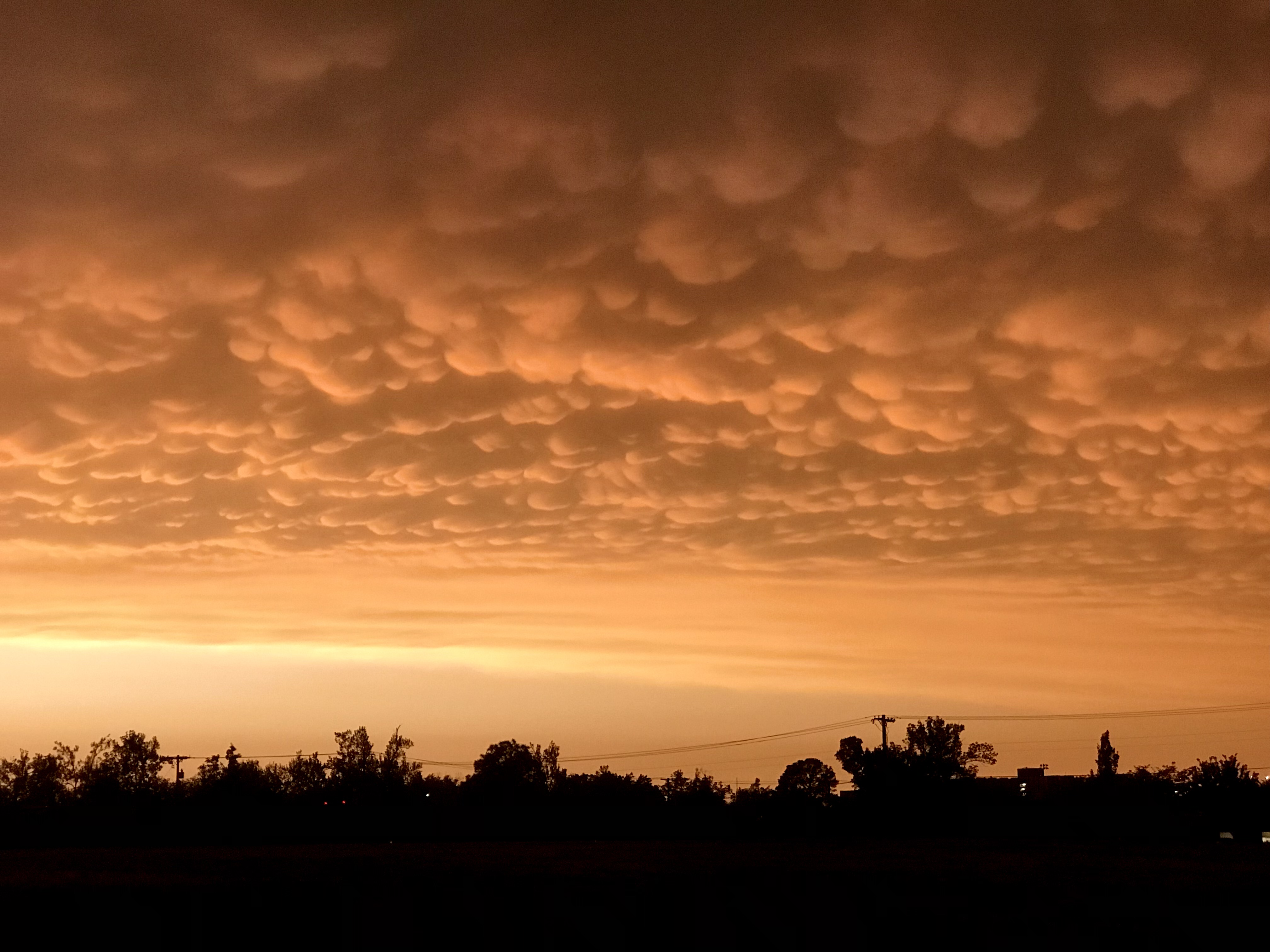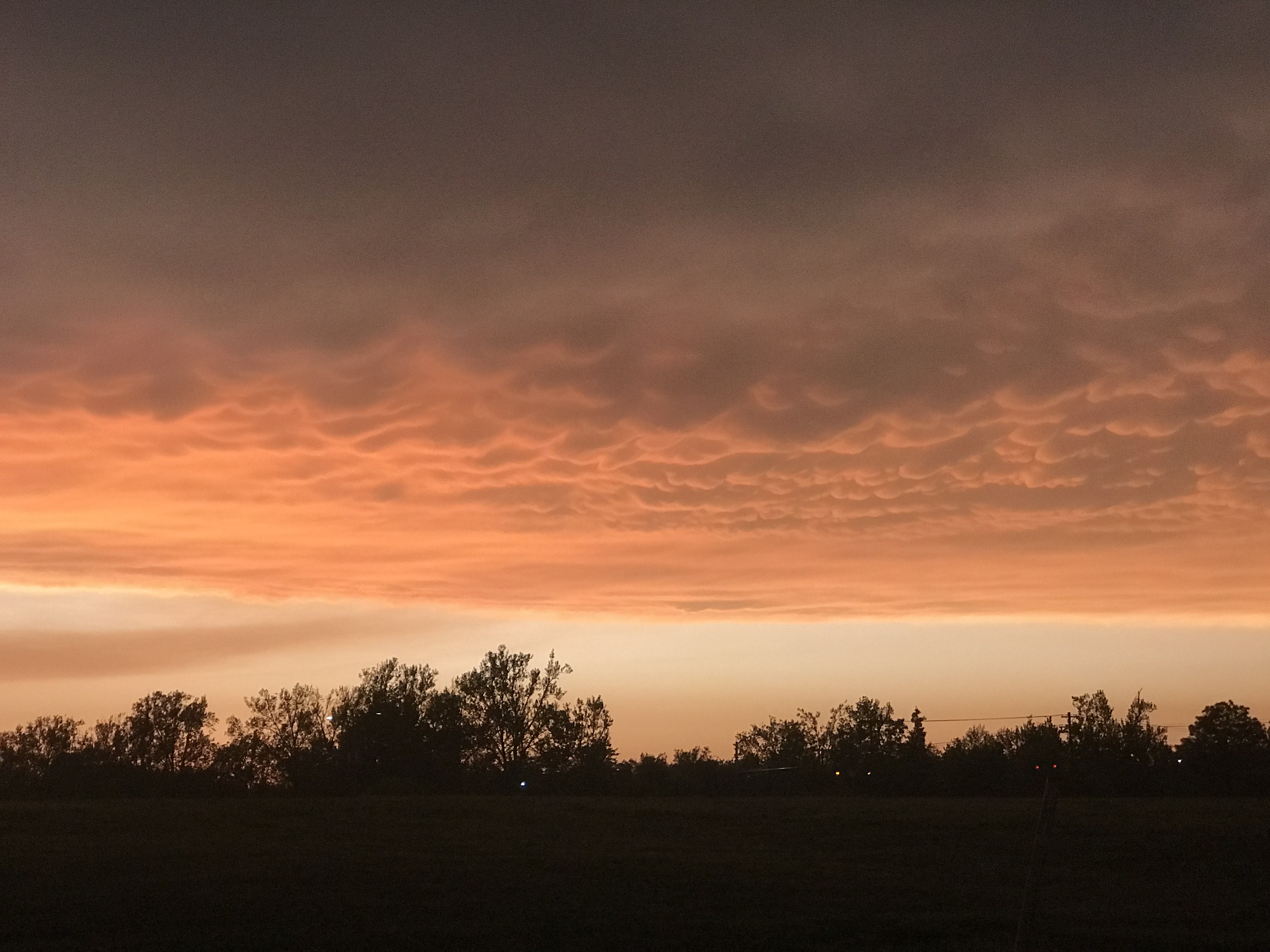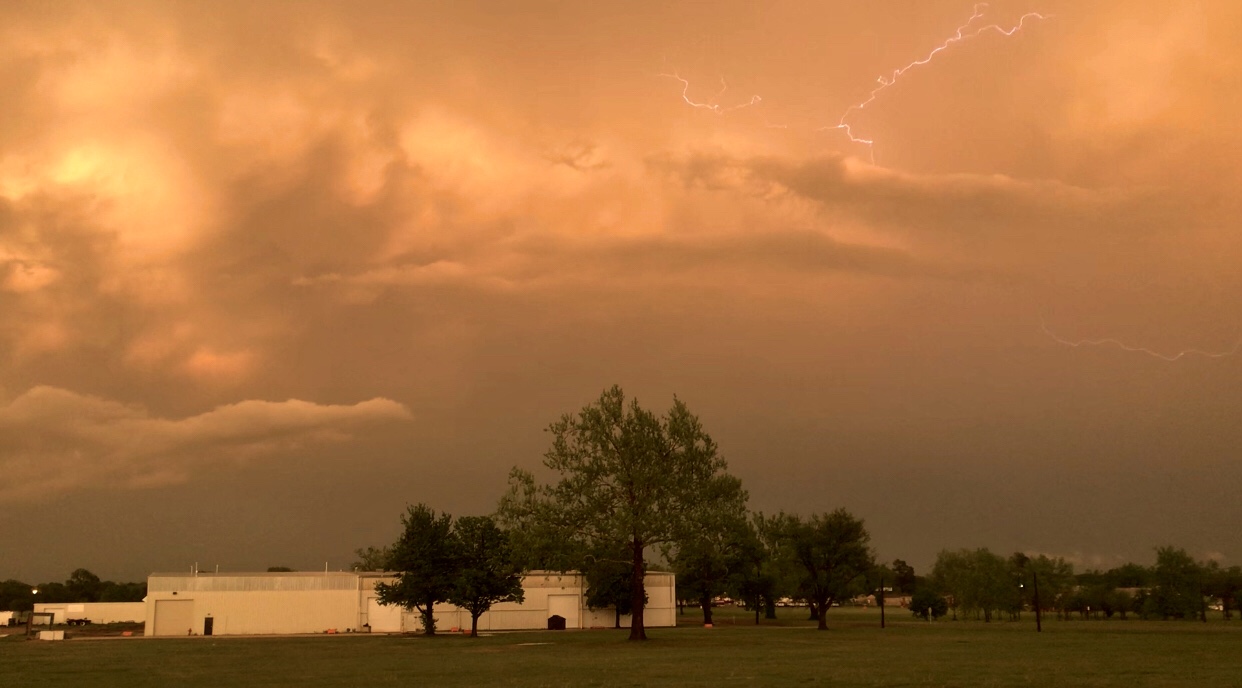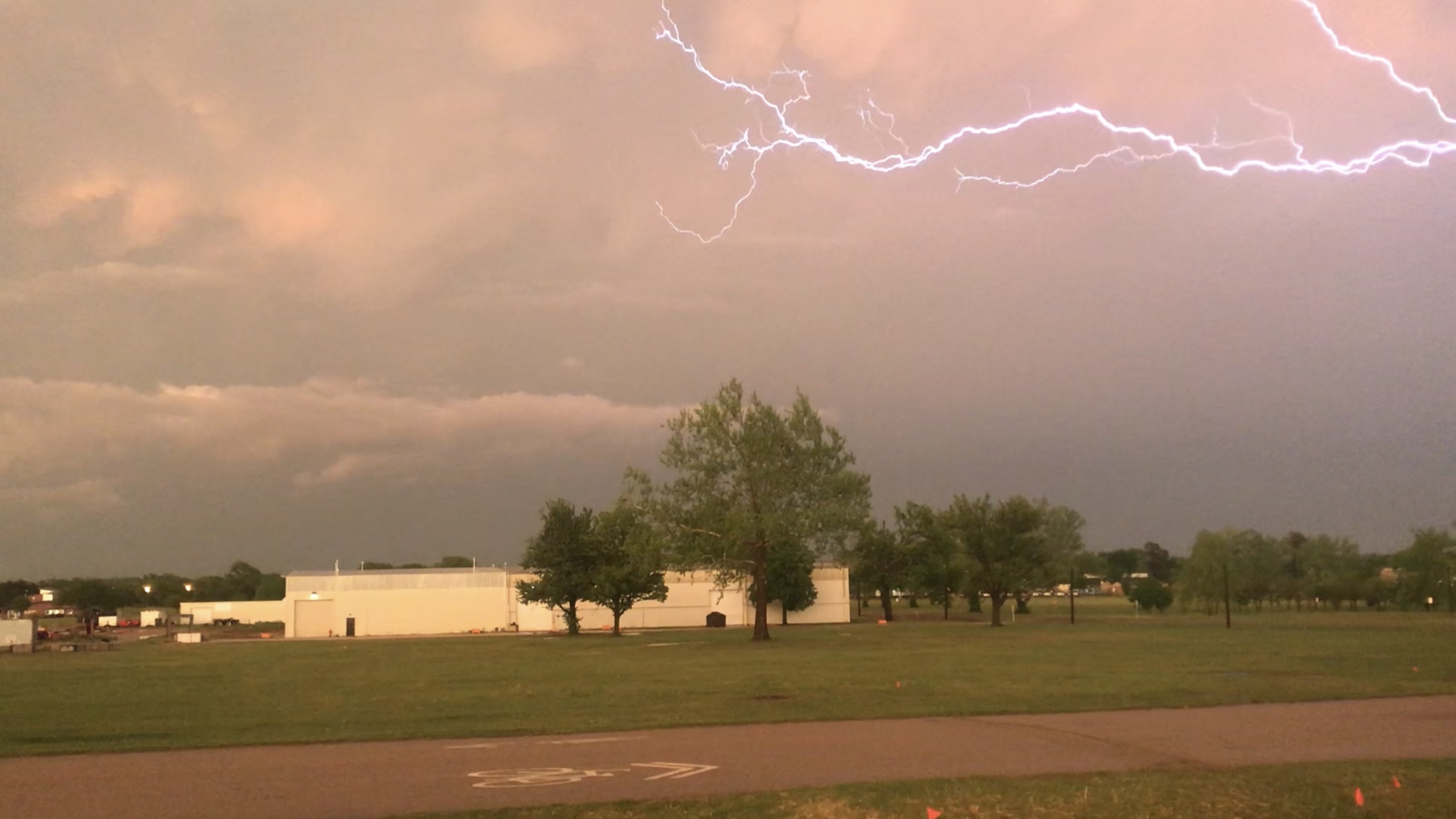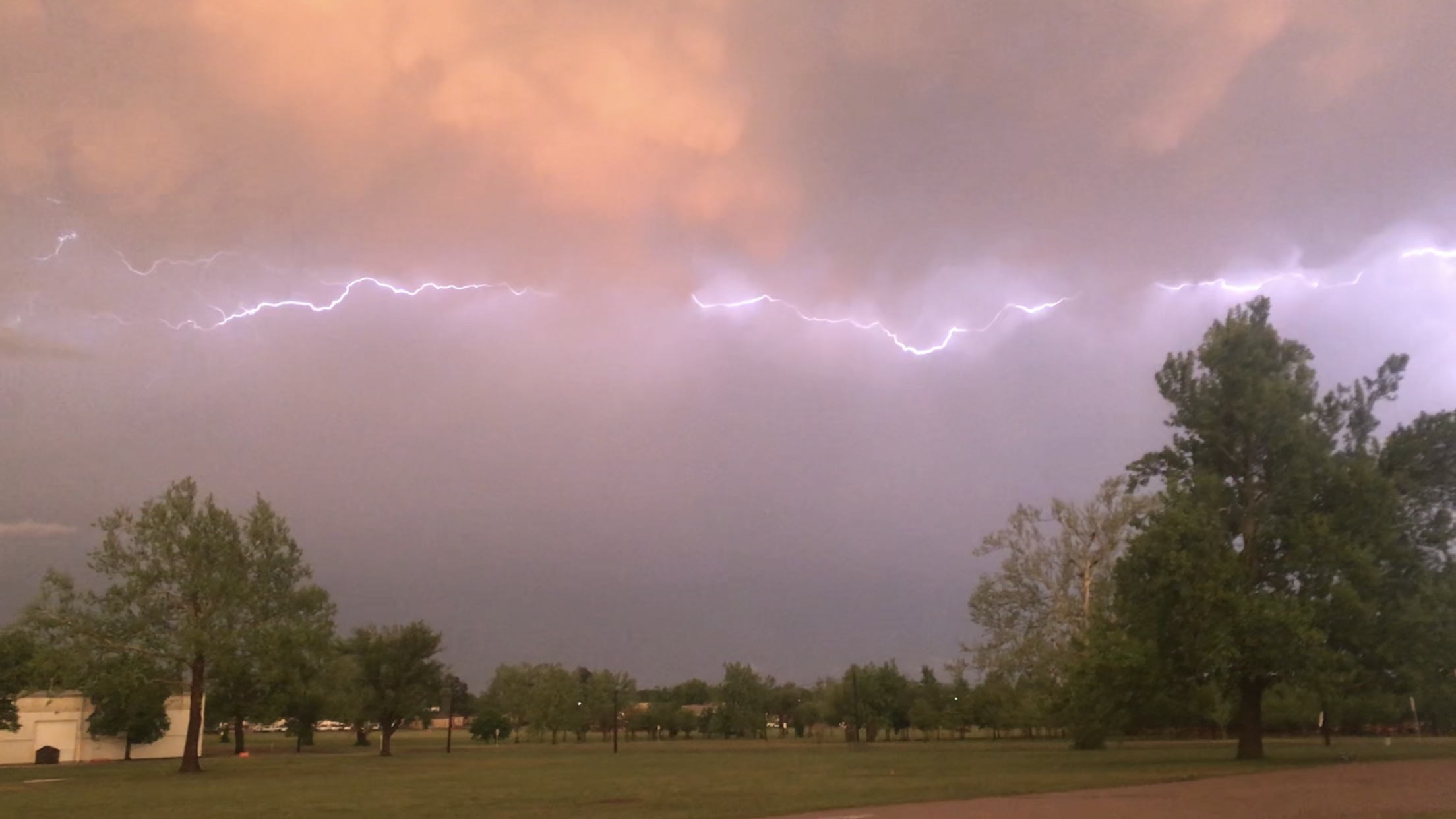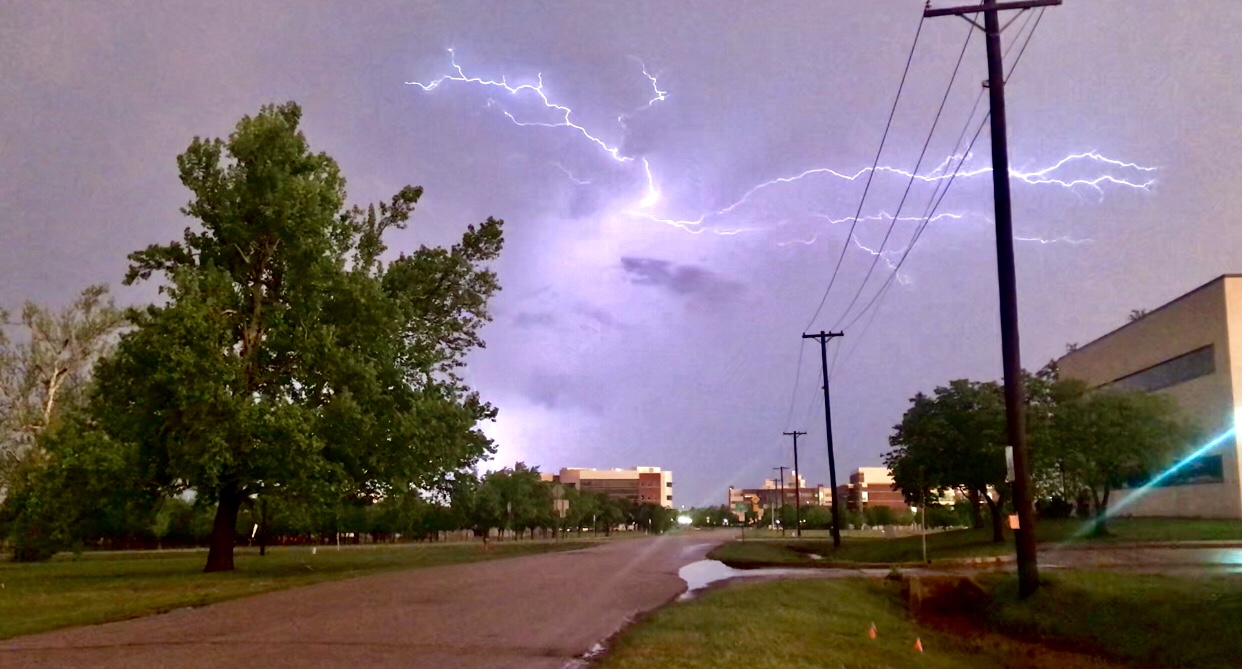 Norman, Oklahoma | April 1st 2022:
Lovely asperitas clouds along with virga today.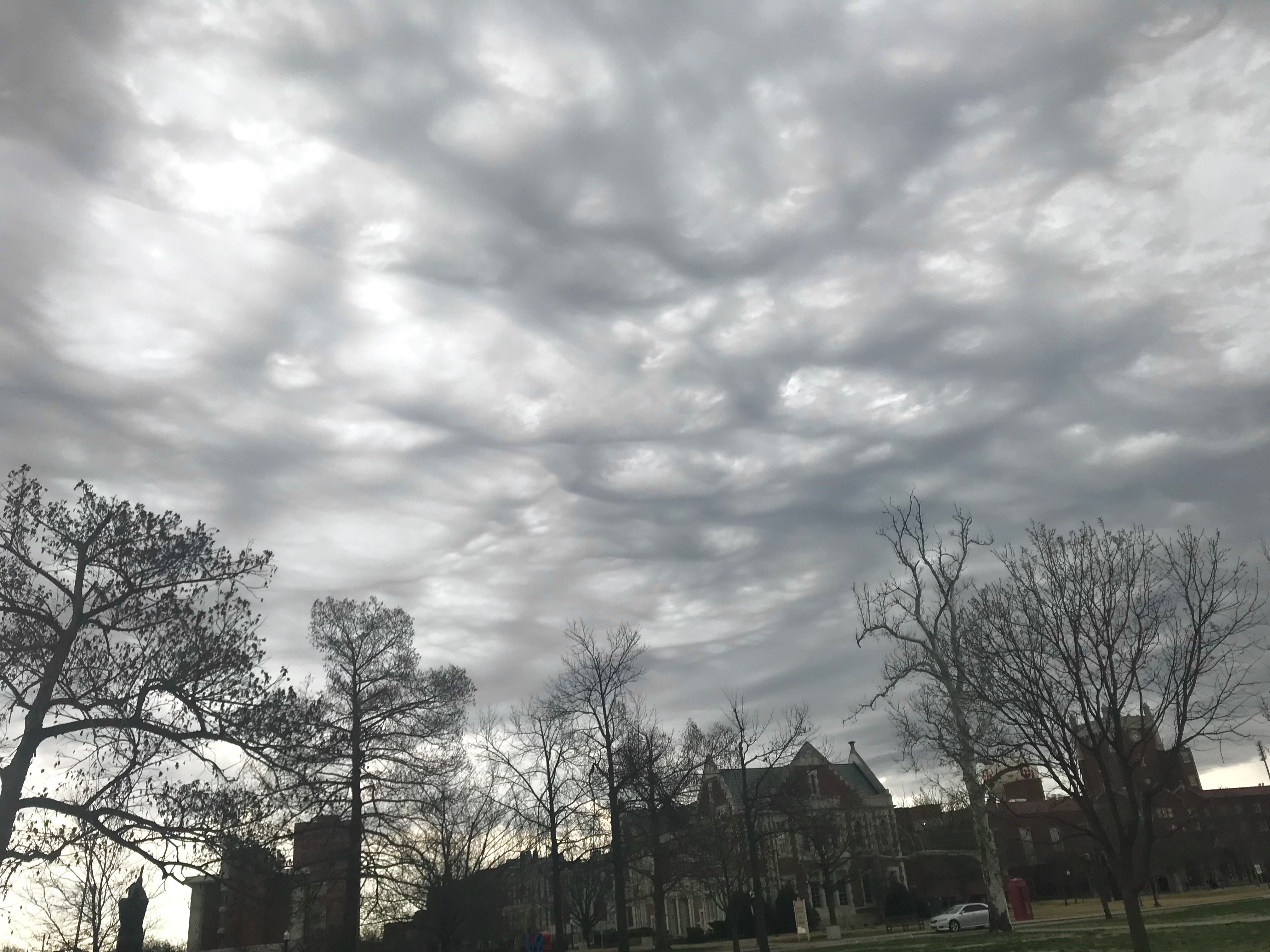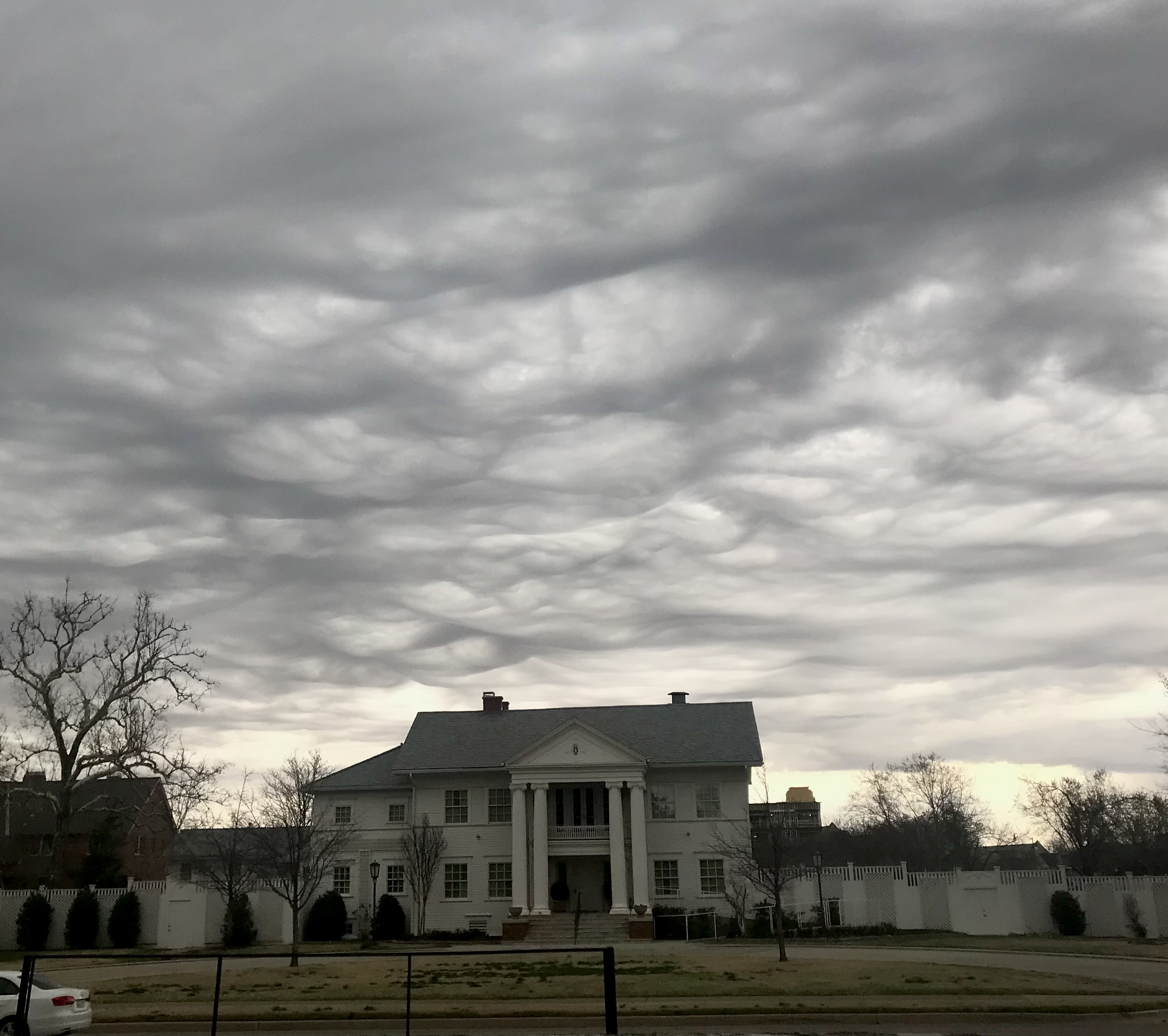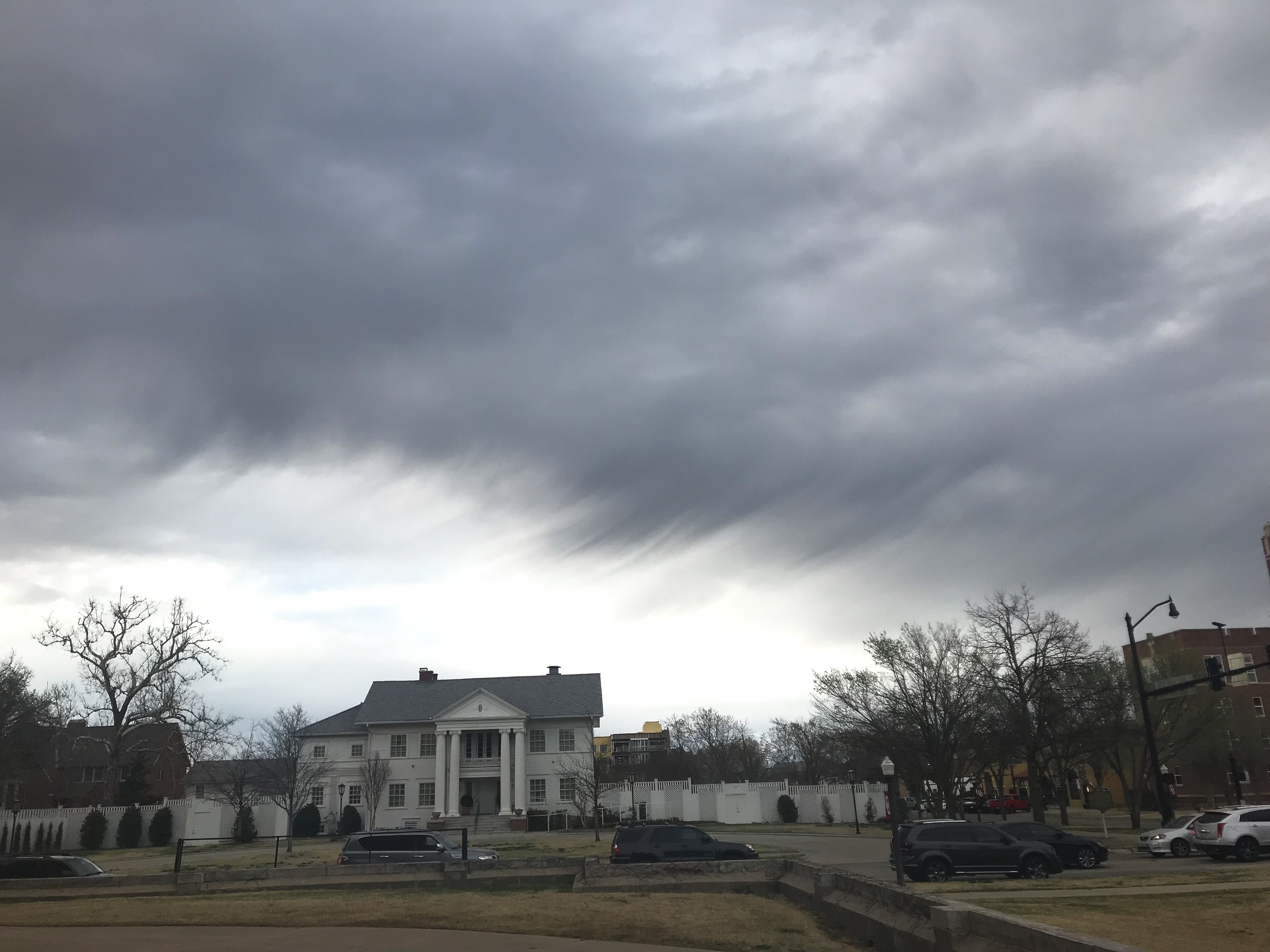 Near Lamont, Oklahoma | January 14th 2022:
These photos were taken right before an epic cold front came through that same night. Thanks to the shifting winds, there were interesting cloud formations during the day while the weather was stable, including some really nice gravity waves. But what made Arianna the most happy? Seeing and recording discrete Kelvin-Helmholtz waves for the very first time!!! They're small here, but beautiful, and I'm thankful to the bright cloud behind them for offering a nice contrast - might have missed them otherwise! There's a picture below in my December 2021 sunset compilation that may also be it (the one with the Norman water tower), but they might also be tiny mammatus. On this day, one of my project collaborators, Dr. Sonia Wharton, and I visited the Atmospheric Radiation Measurements (ARM) site in Lamont, Oklahoma and I was able to spontaneously launch one of their scheduled radiosondes when we walked by. You can see this in the last photo, and I'm glad I went with the skinny jeans and boots to wear because they make me look taller lol. All in all, an awesome day.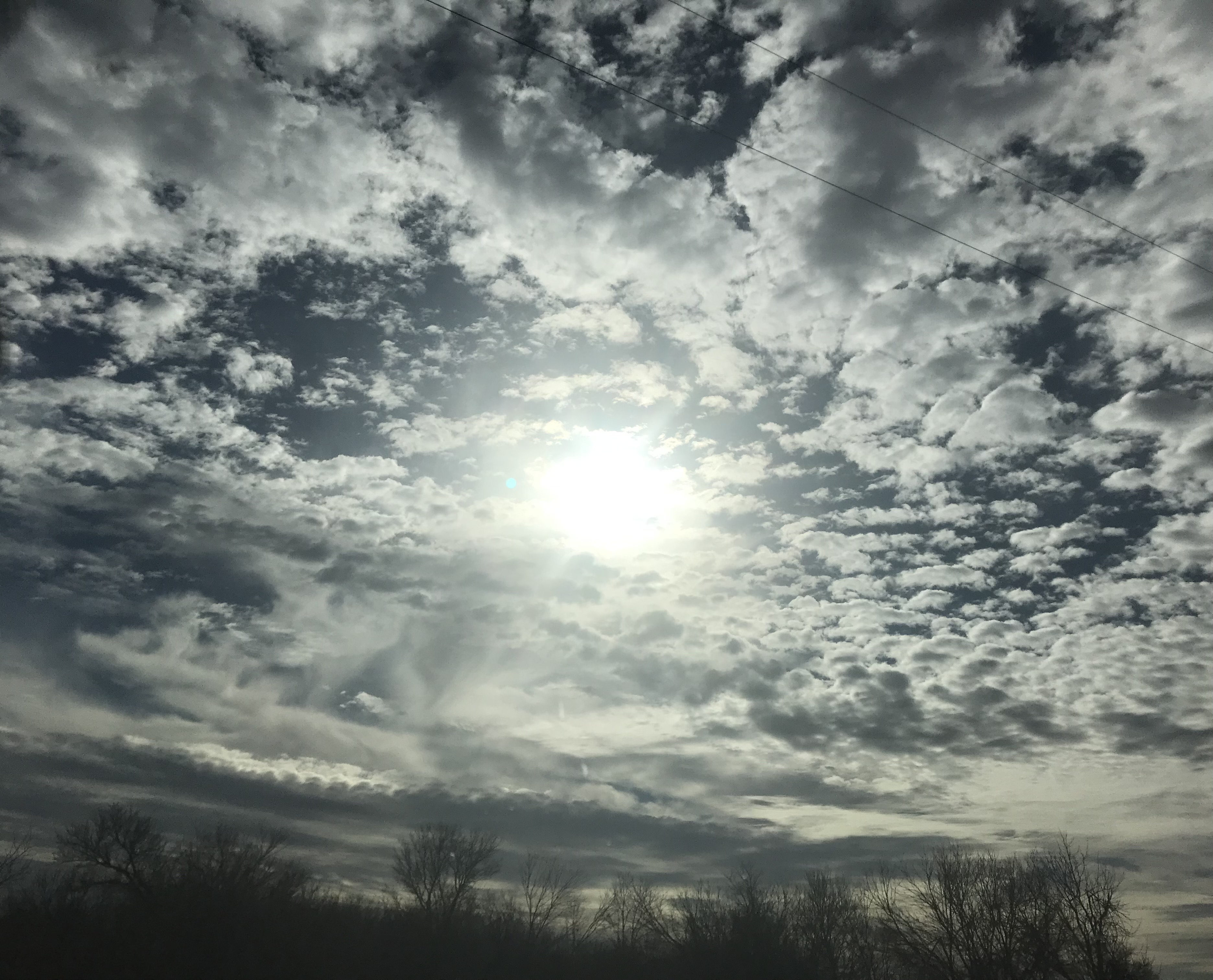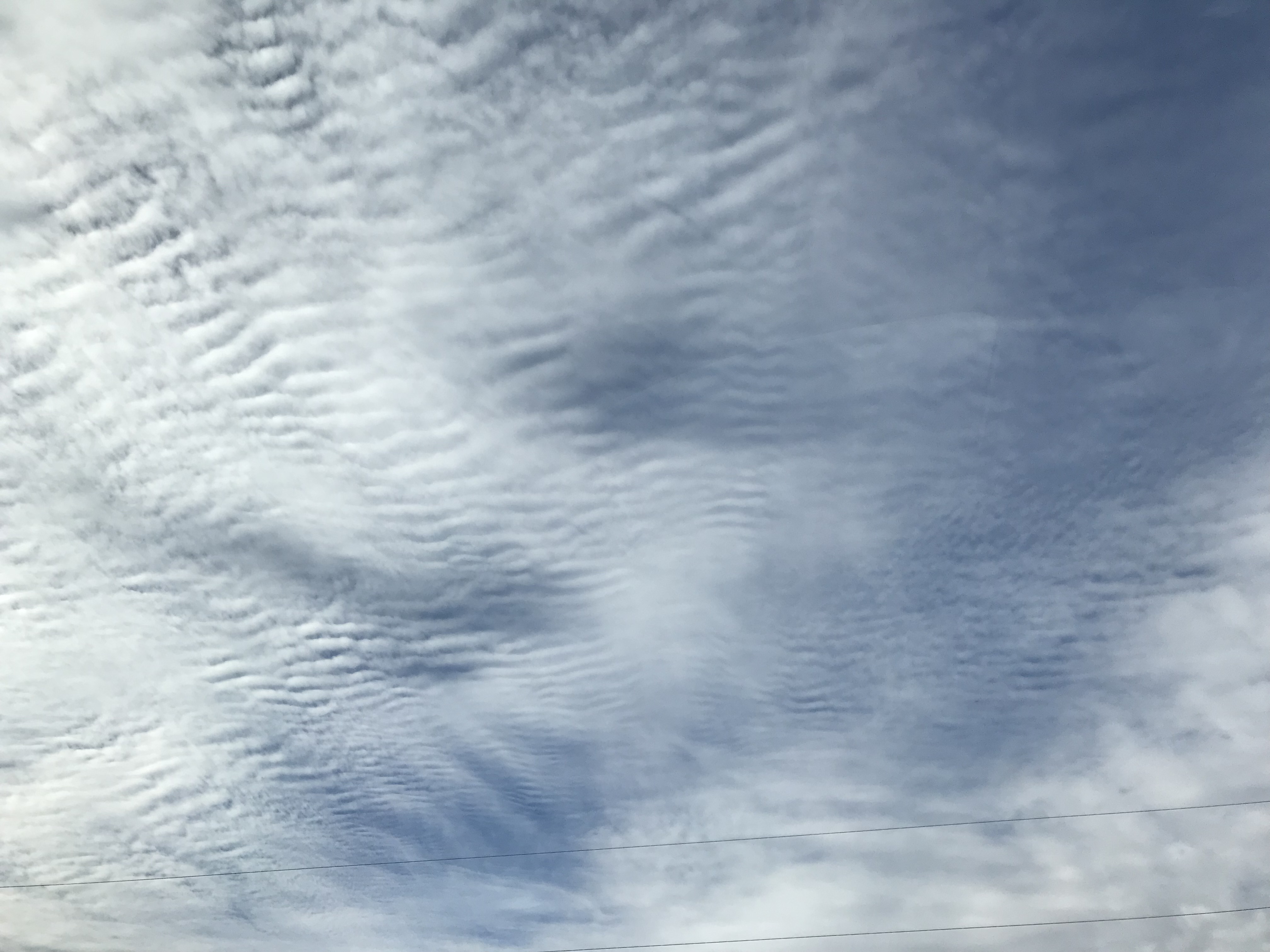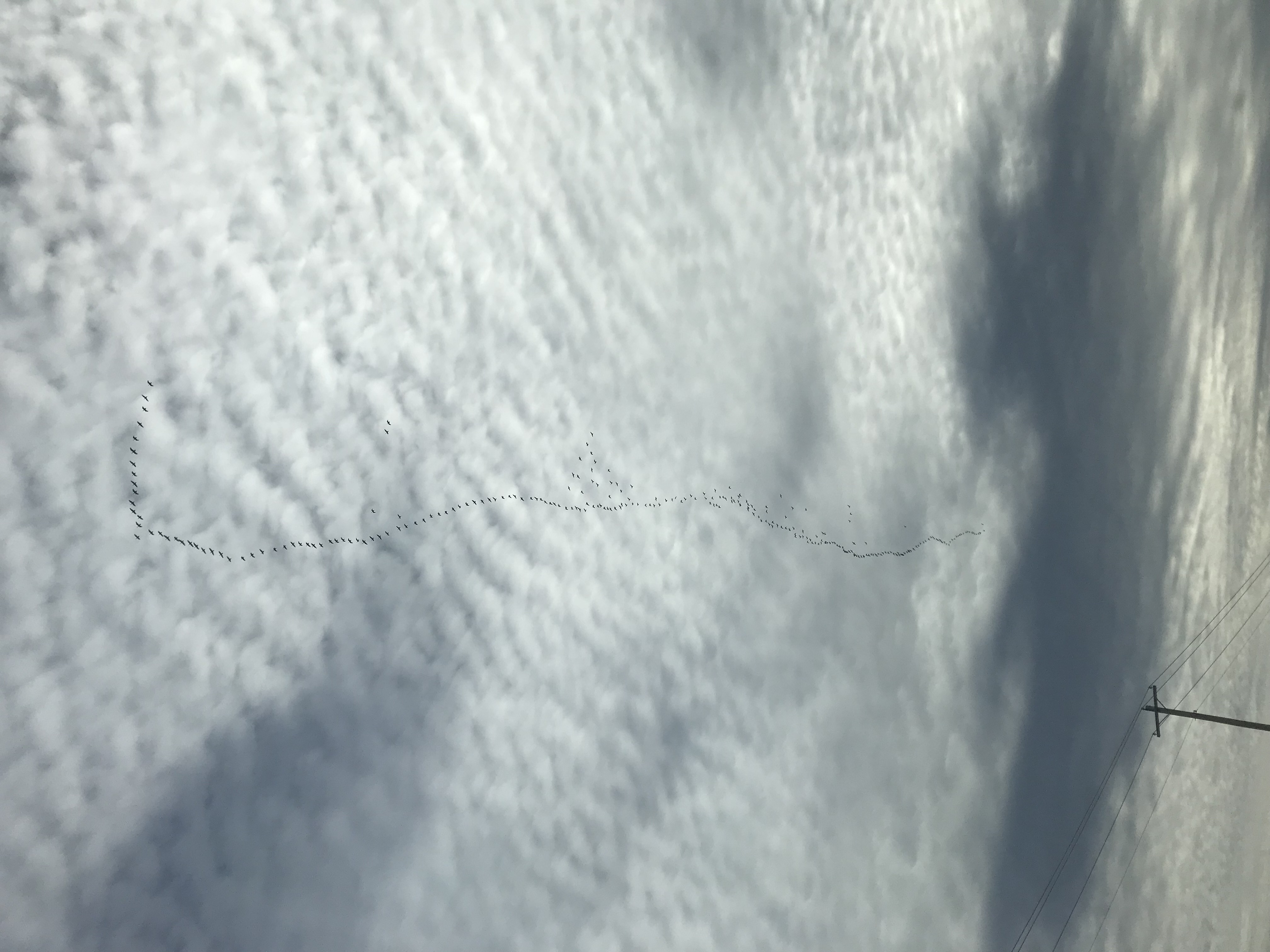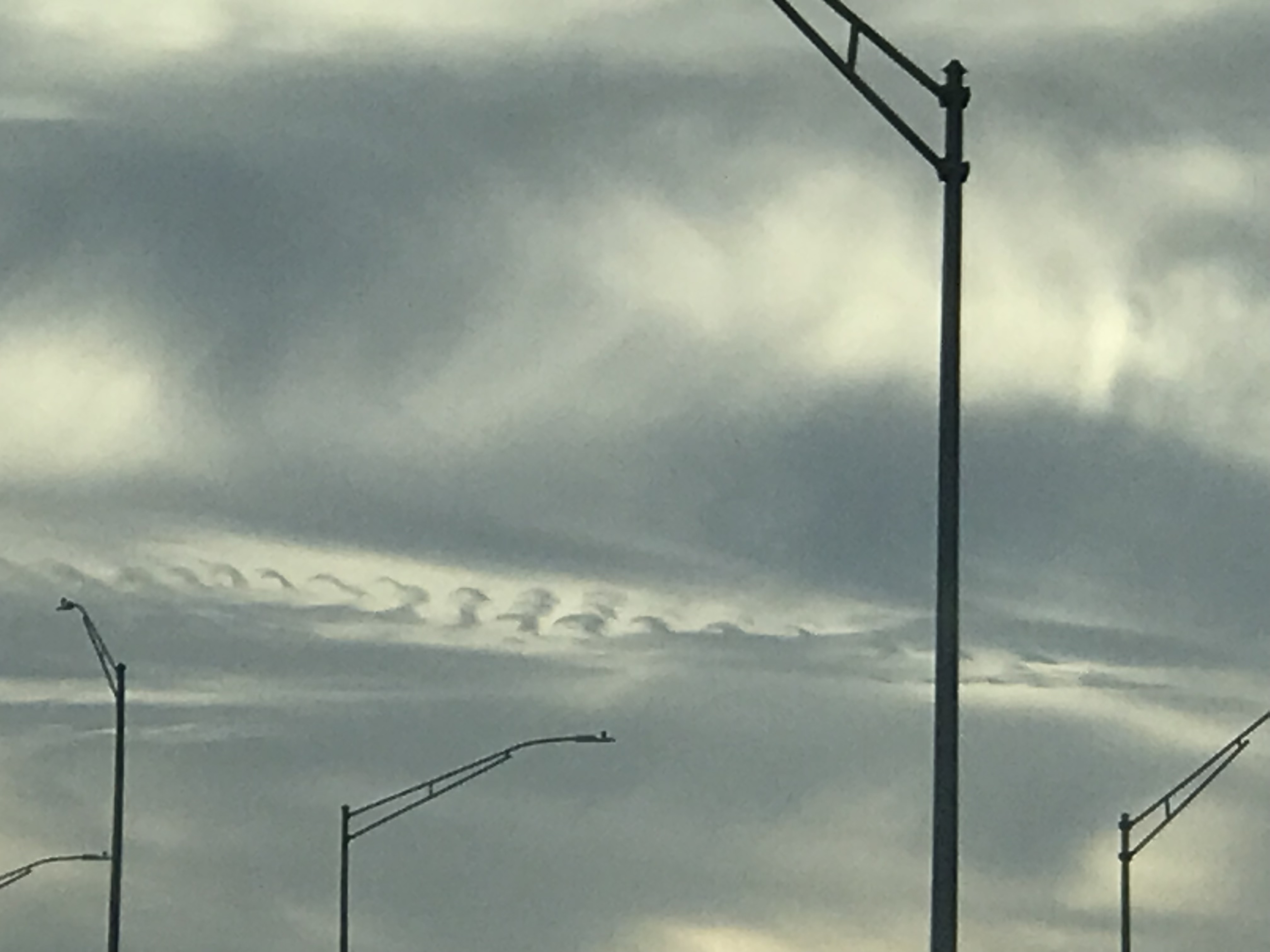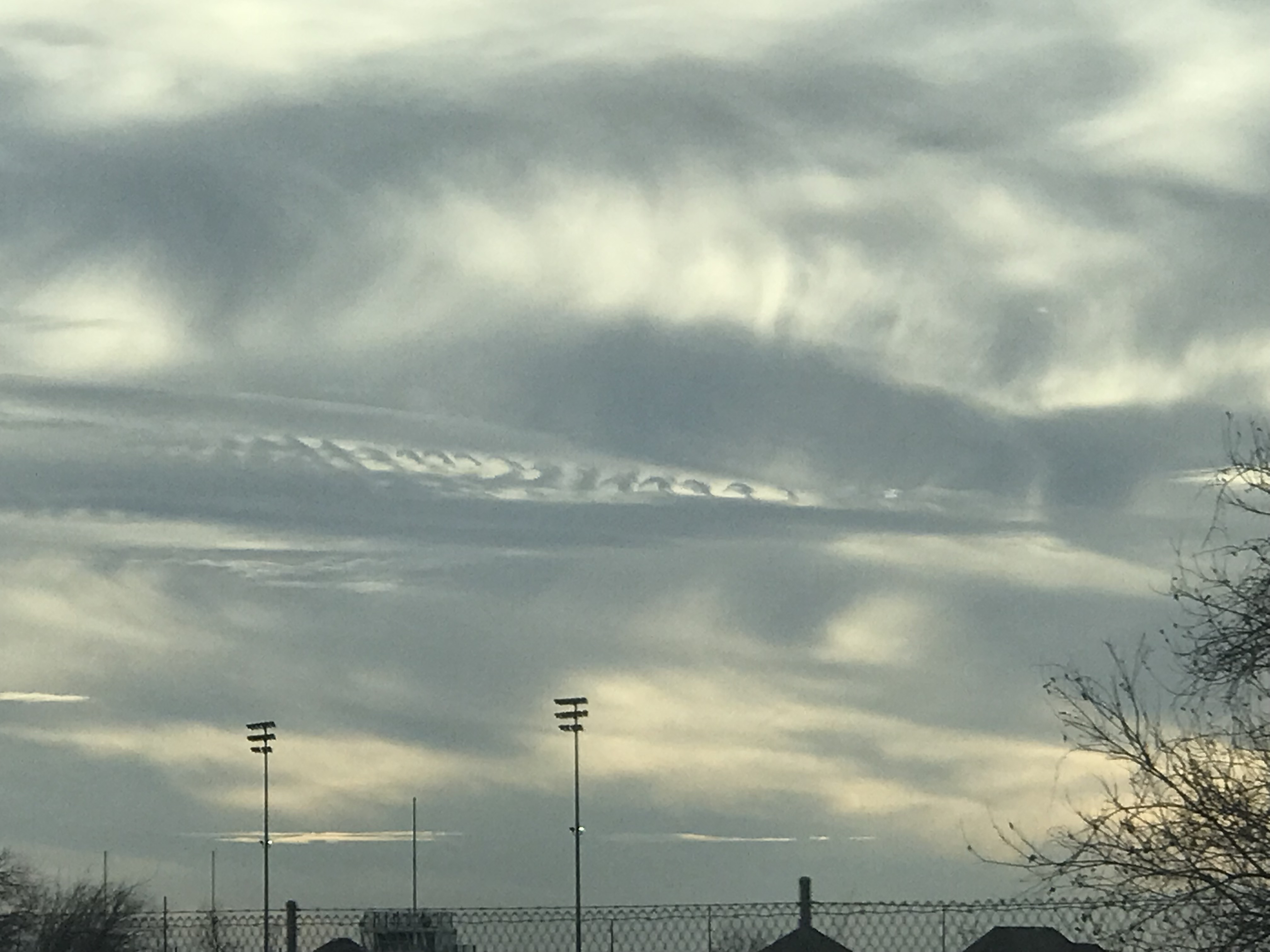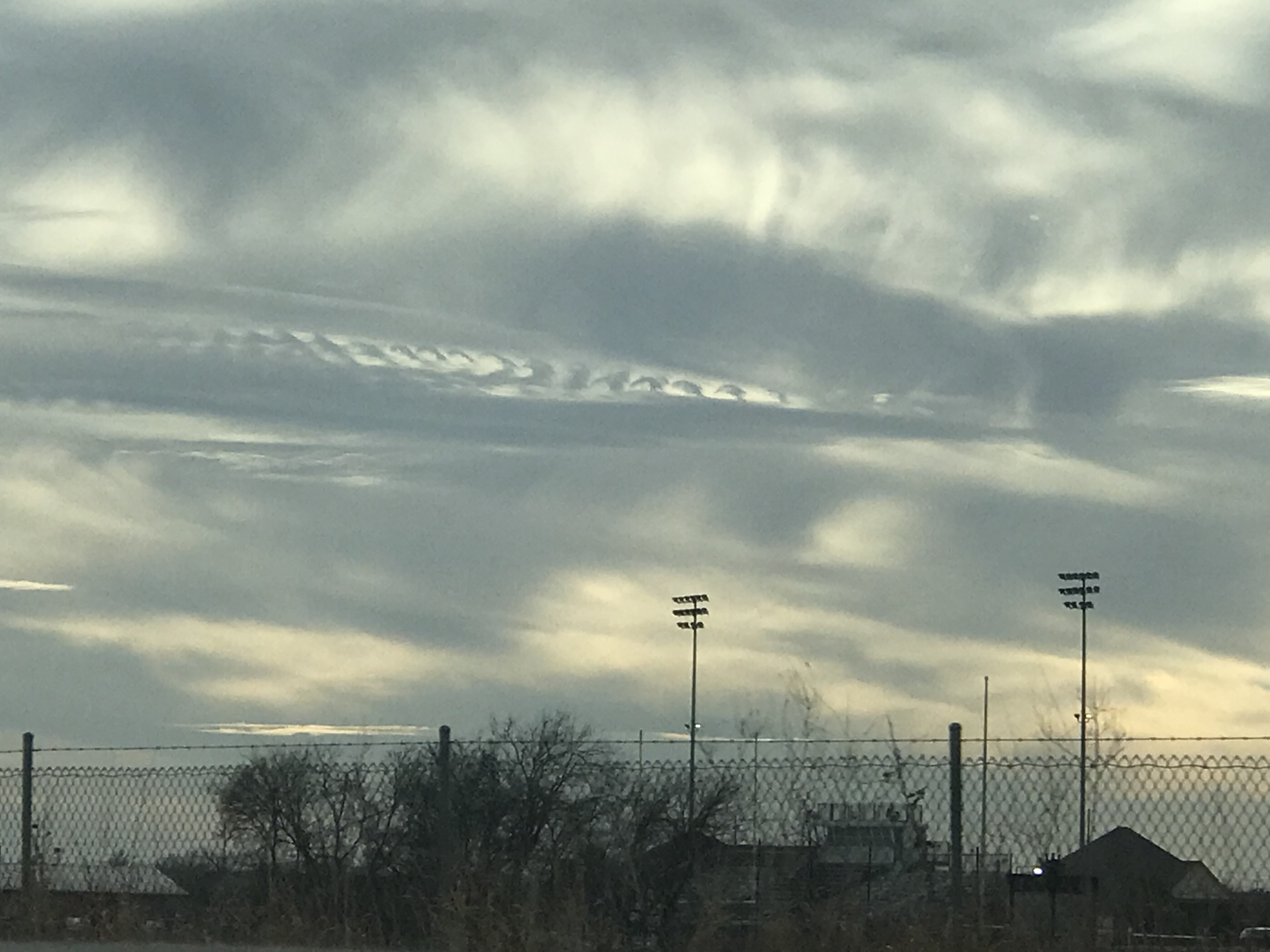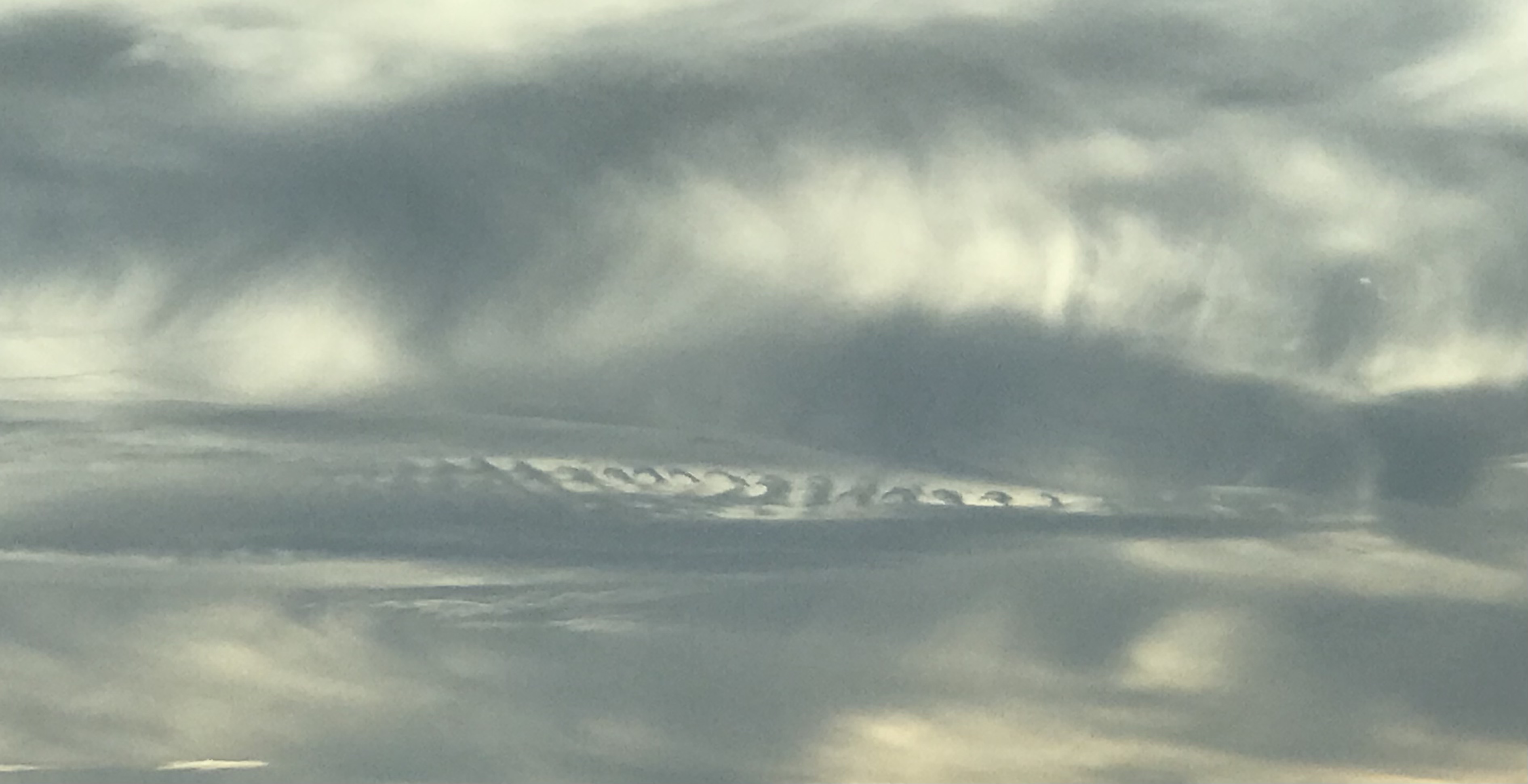 Norman, Oklahoma | January 2022:
Look at how pretty the snowflakes are!!! I always forget how small snowflakes actually are; despite a little blurriness my phone camera did a pretty good job picking them up. And then check out the video that night where the snow was light, but it got a lot breezier. A friend and I were driving through it, and the lights of passing cars illuminated the snows blowing across the streets - the rippling looks like an ocean! I'm sorry, I'm such a fan girl xD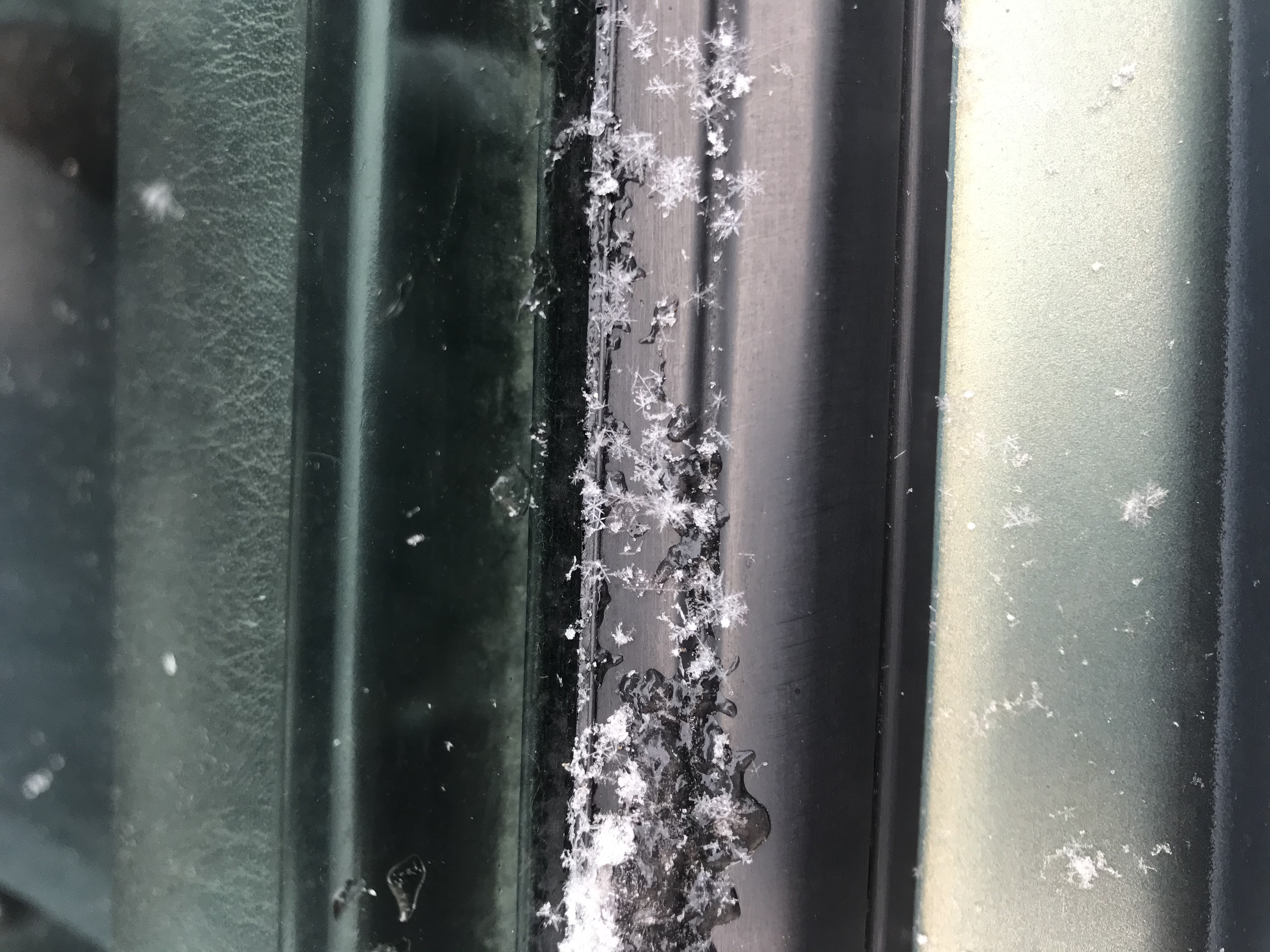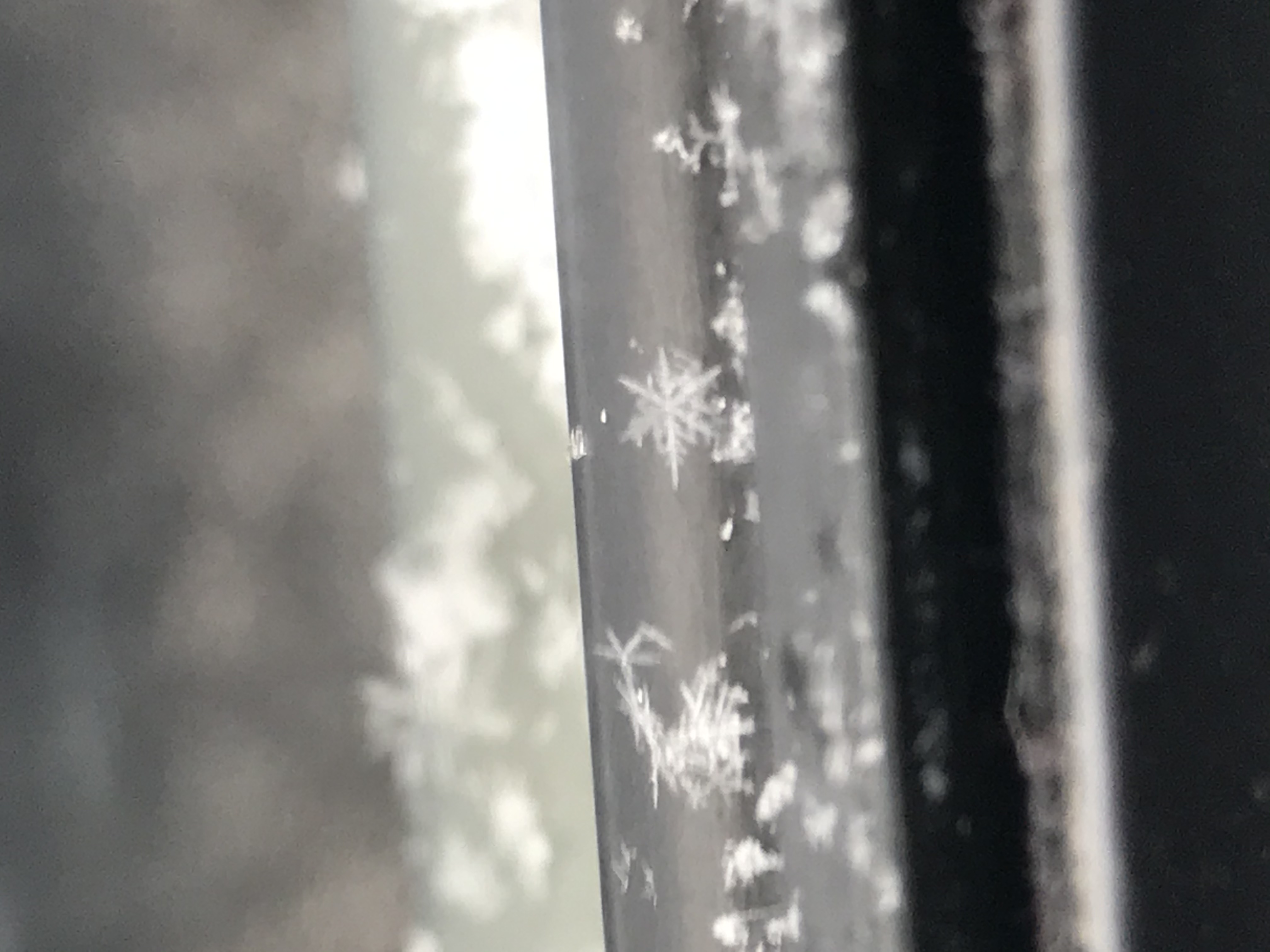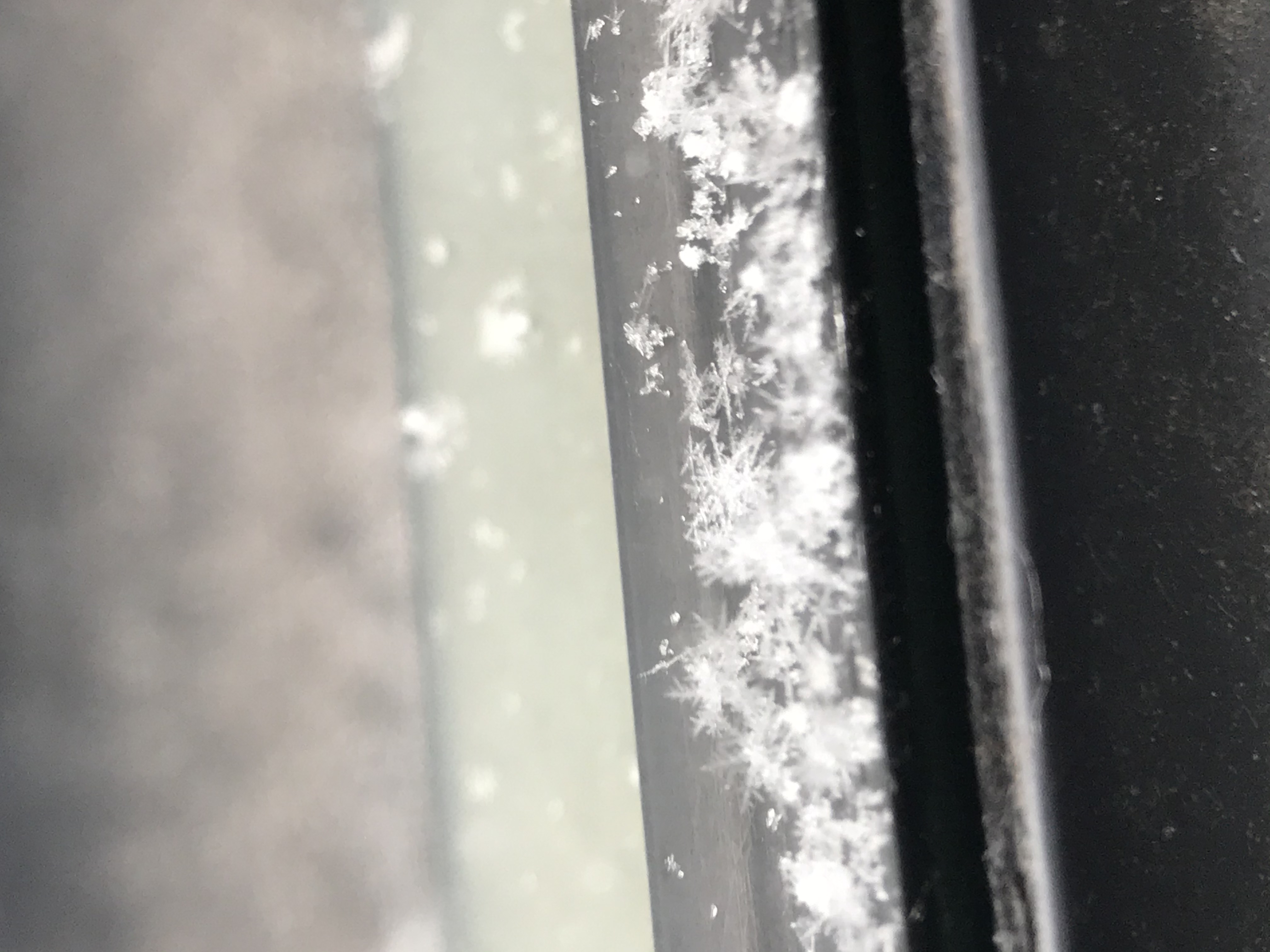 Norman, Oklahoma | December 2021:
Welcome to my sunset compilation for 2021! I'm clearly addicted to taking pictures of sunsets (or objects in the path of said sunsets), so I figured it would be easier just to combine it as one post and avoid making this page unnecessarily long to scroll through :D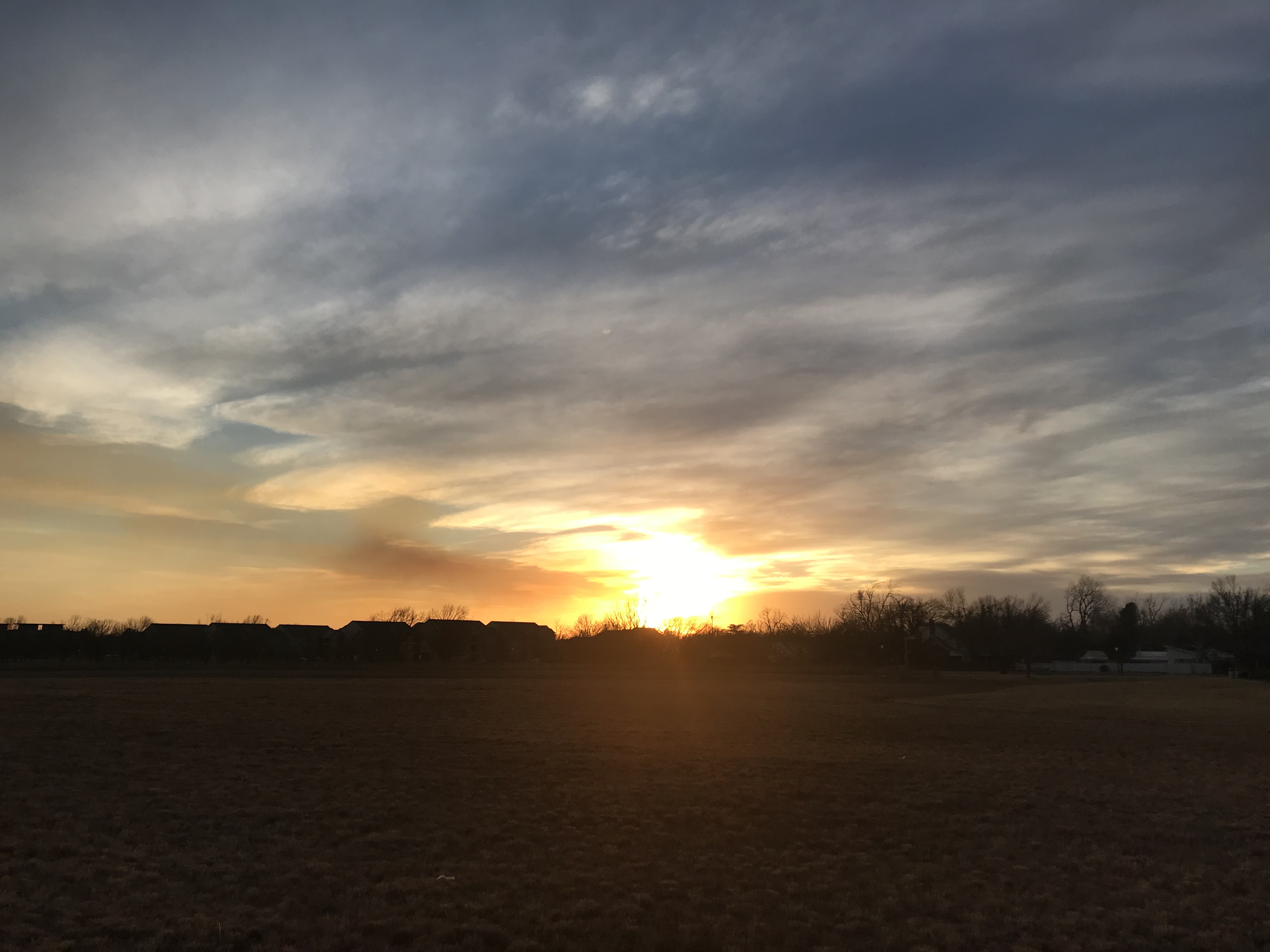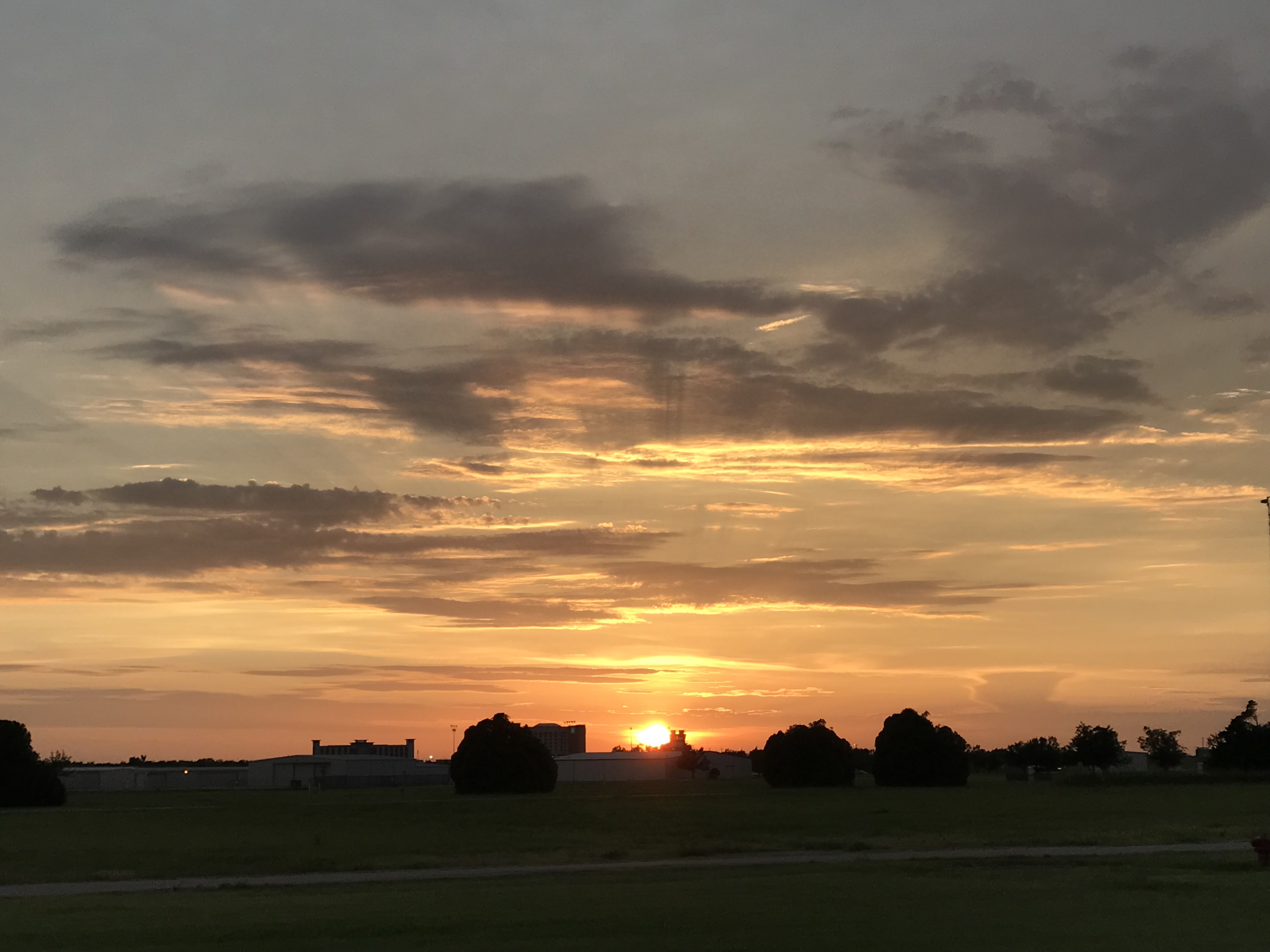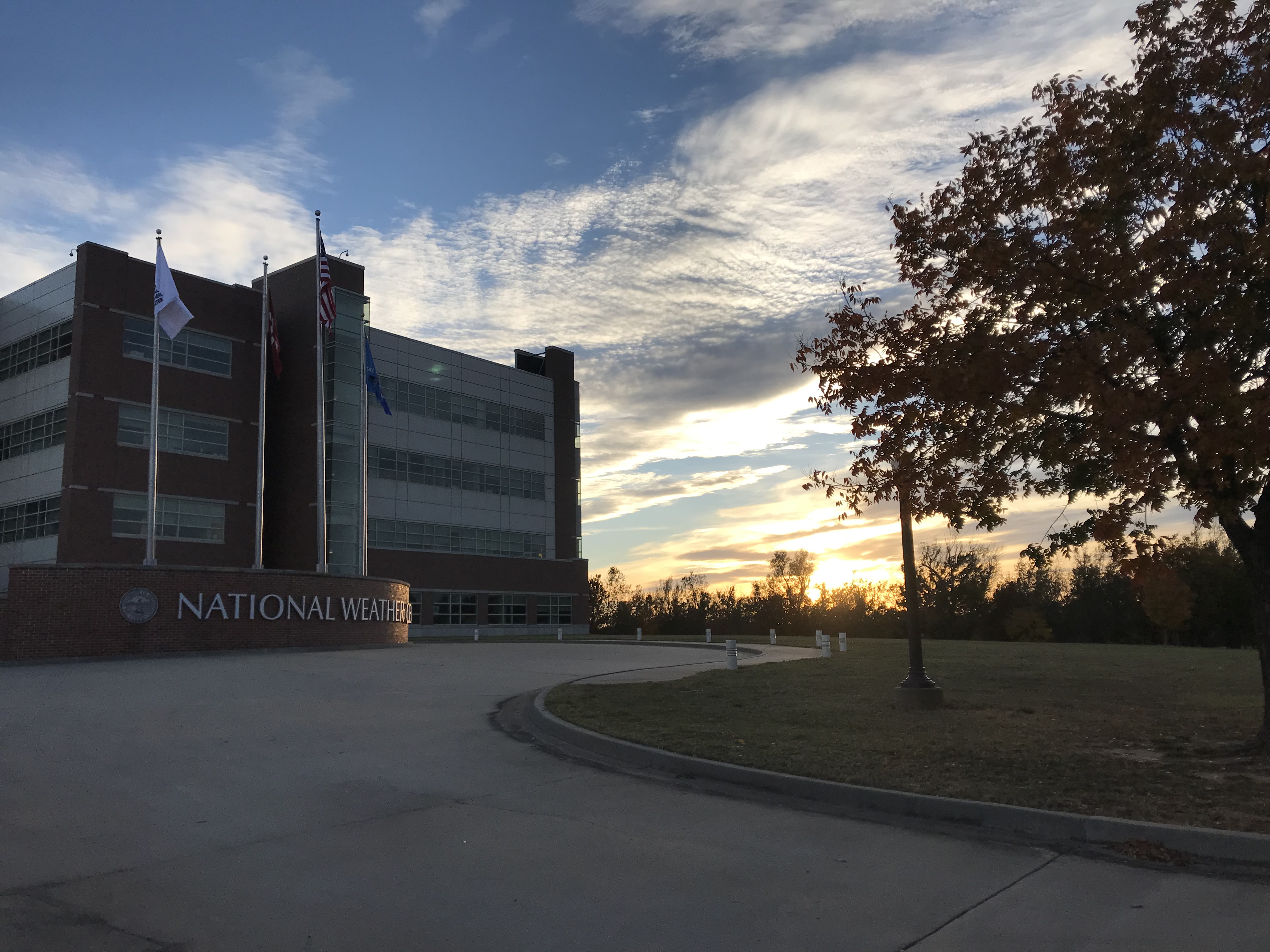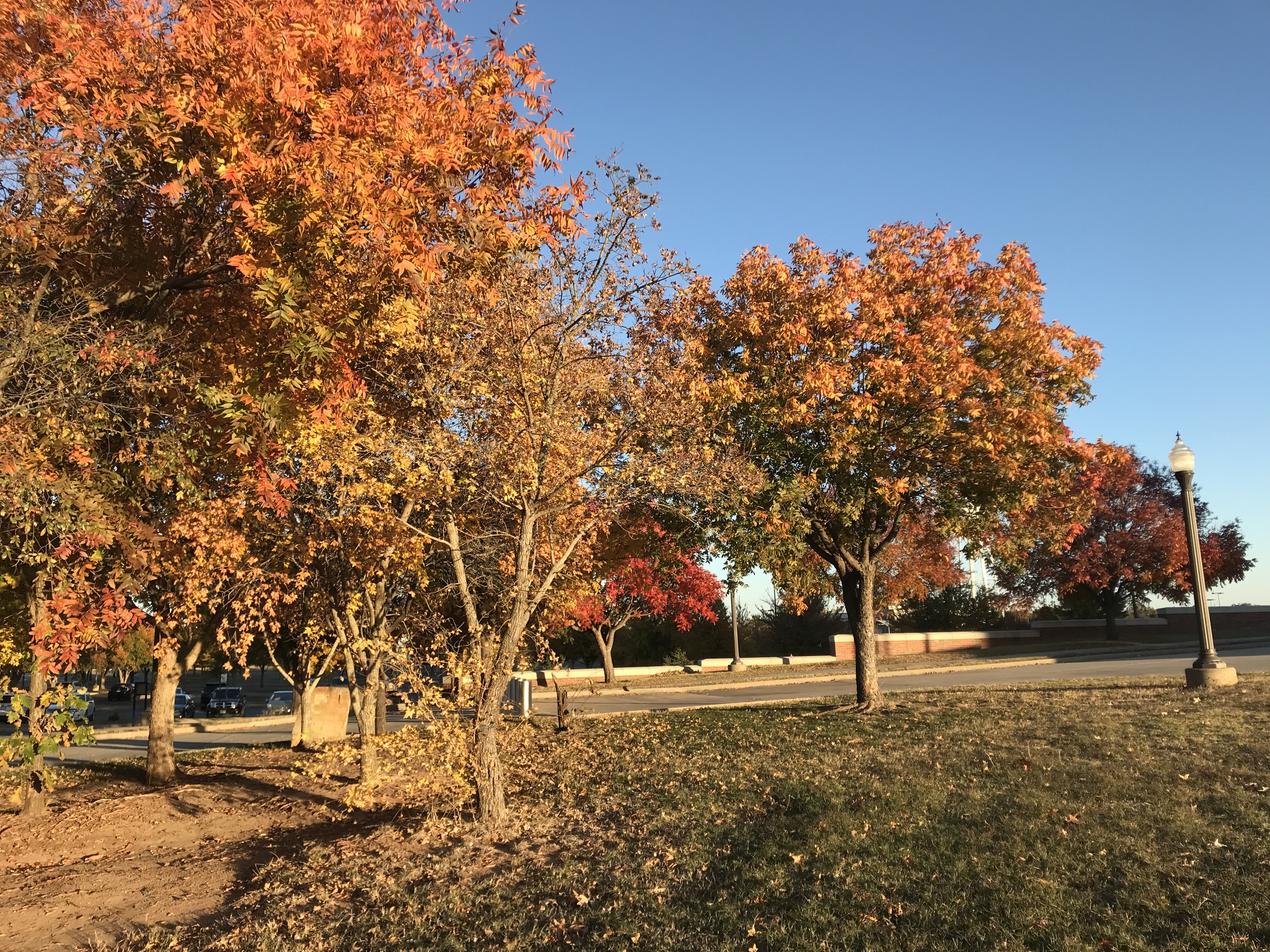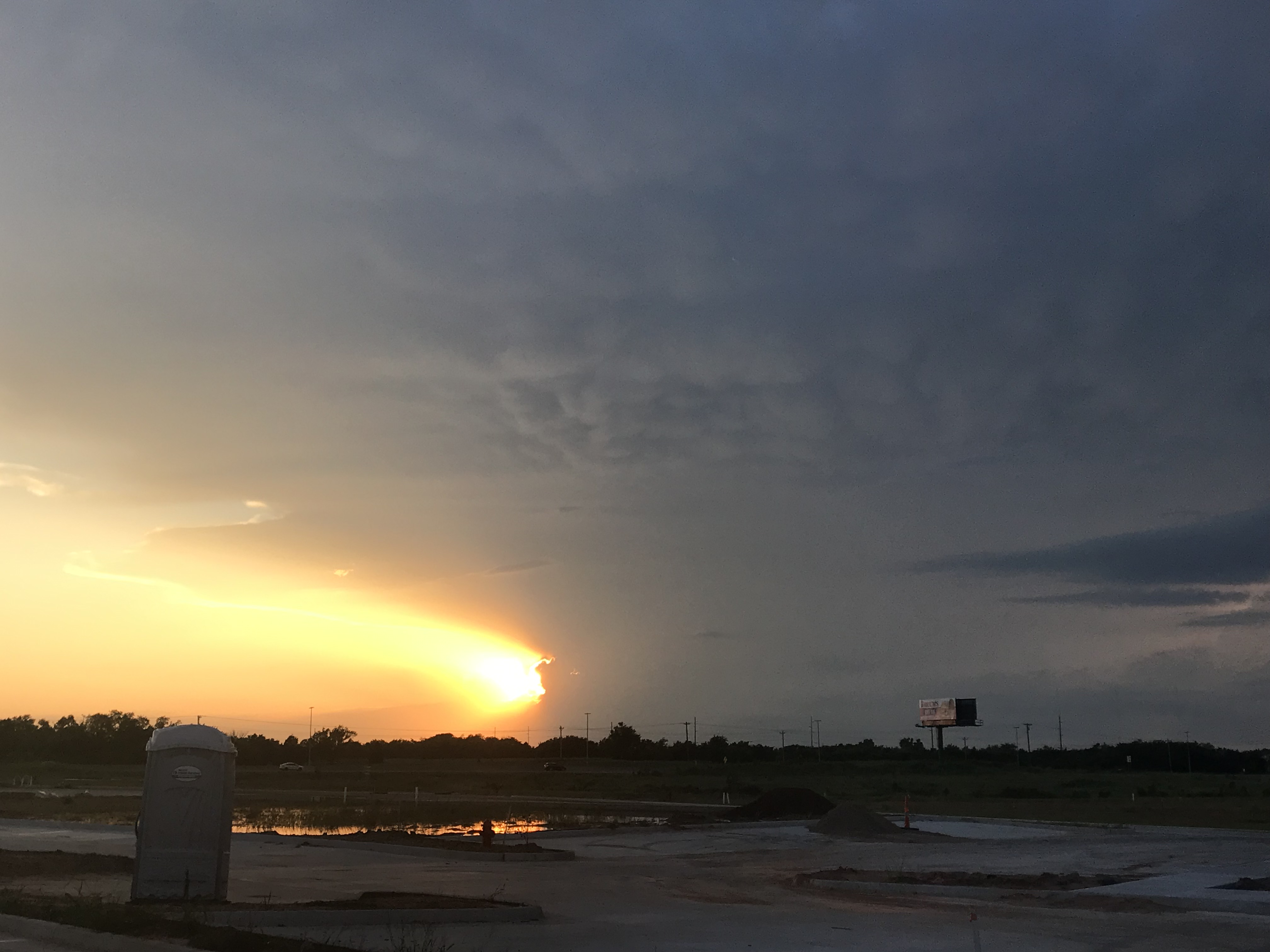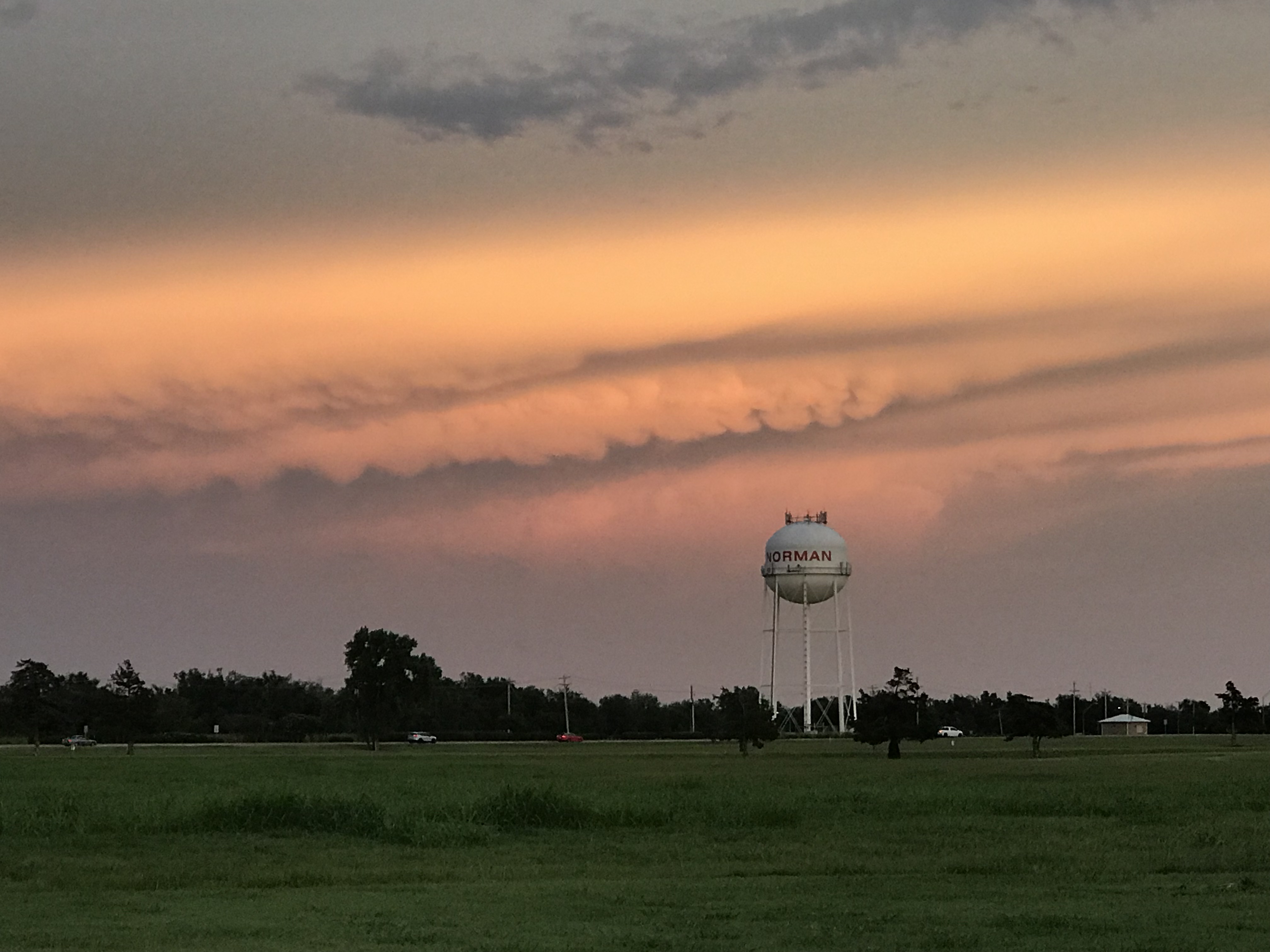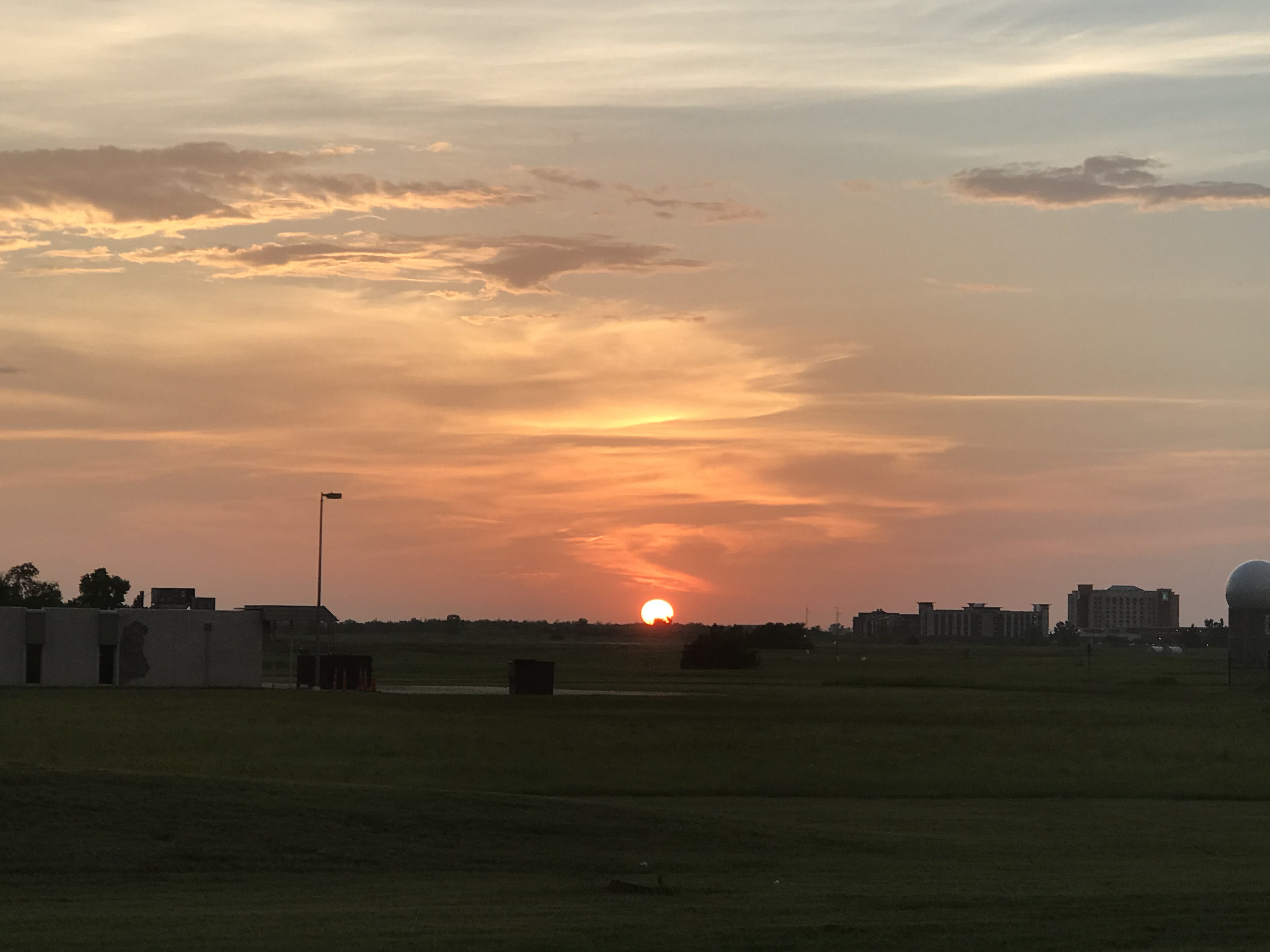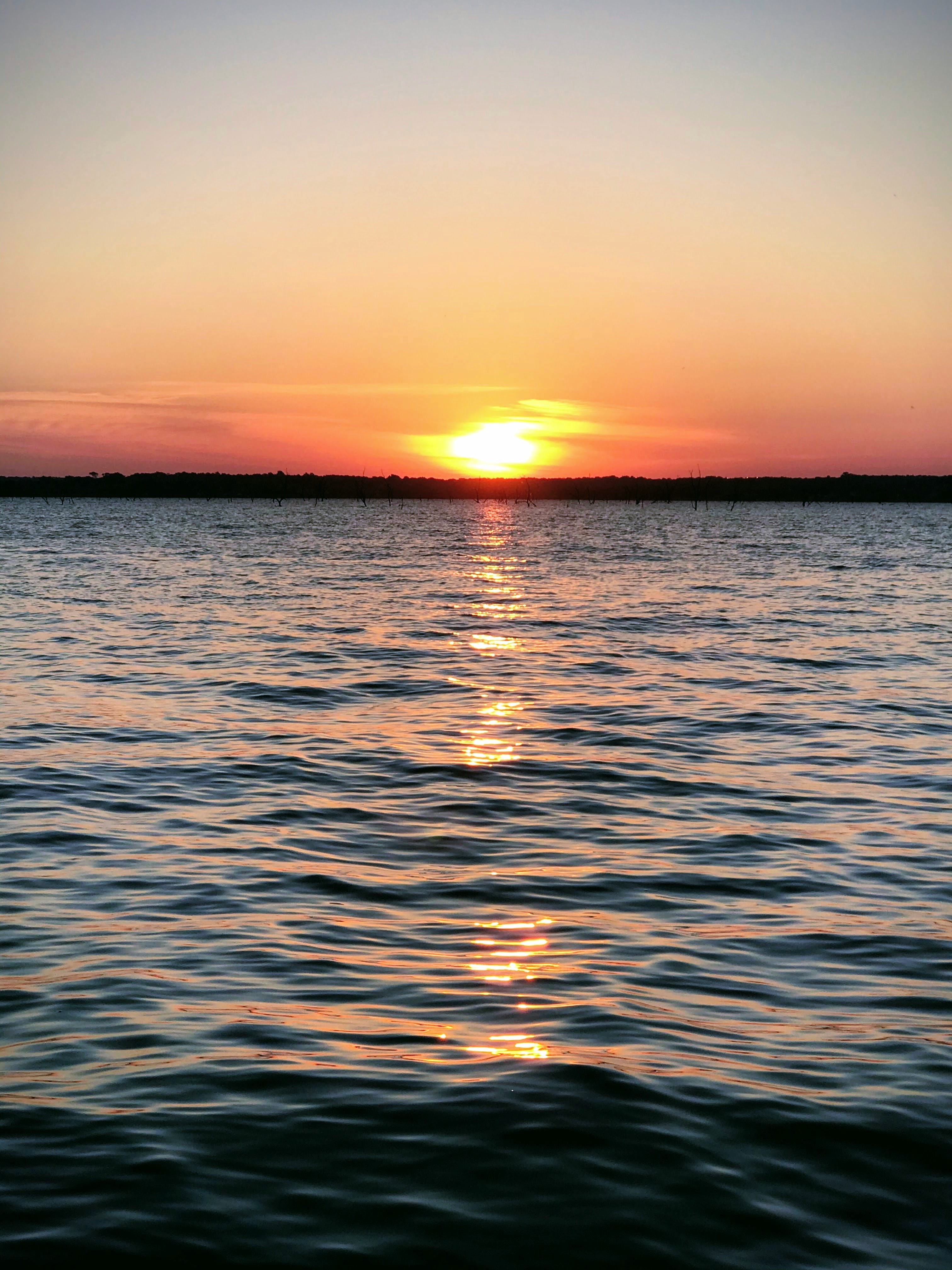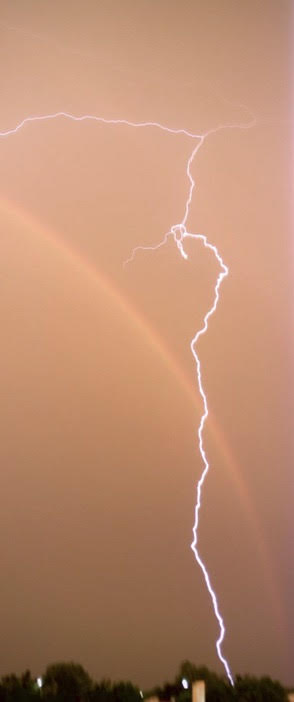 Norman, Oklahoma | December 2021:
Just a grown adult playing in some rather strong eddies. Nothing weird here. Note: I was told the 10 second mark is kind of a jumpscare, so sorry about that!
O'ahu, Hawaii | October 2021:
My mom and I took a wonderful vacation to the main island of Hawaii! It was as gorgeous as you'd imagine, and the pictures below show some of the scenic views we witnessed. They show mostly calm, serene conditions, but we did get rain on while we were snorkling! I had to add a picture of the The Weather Channel forecast because I found it hilarious.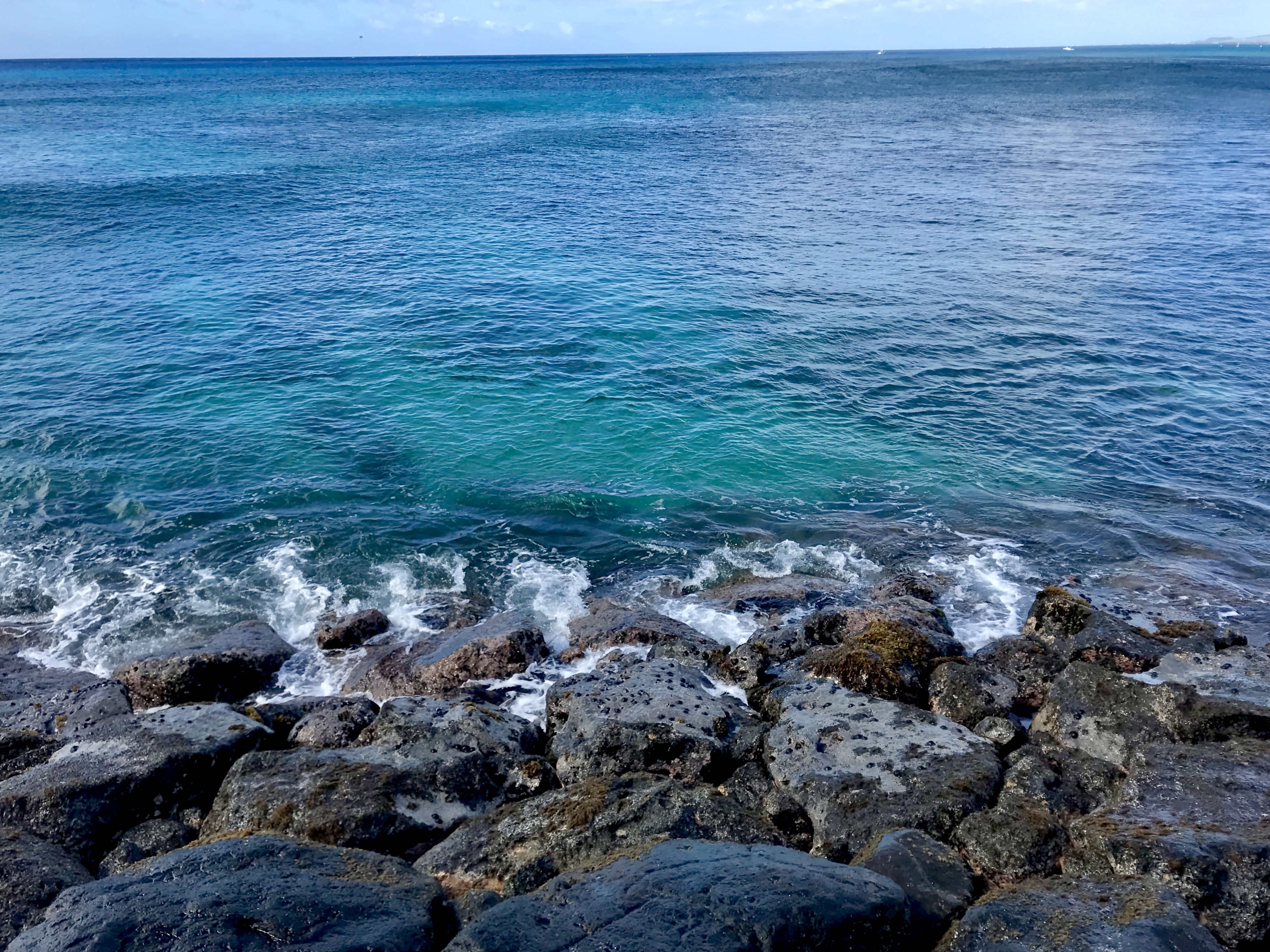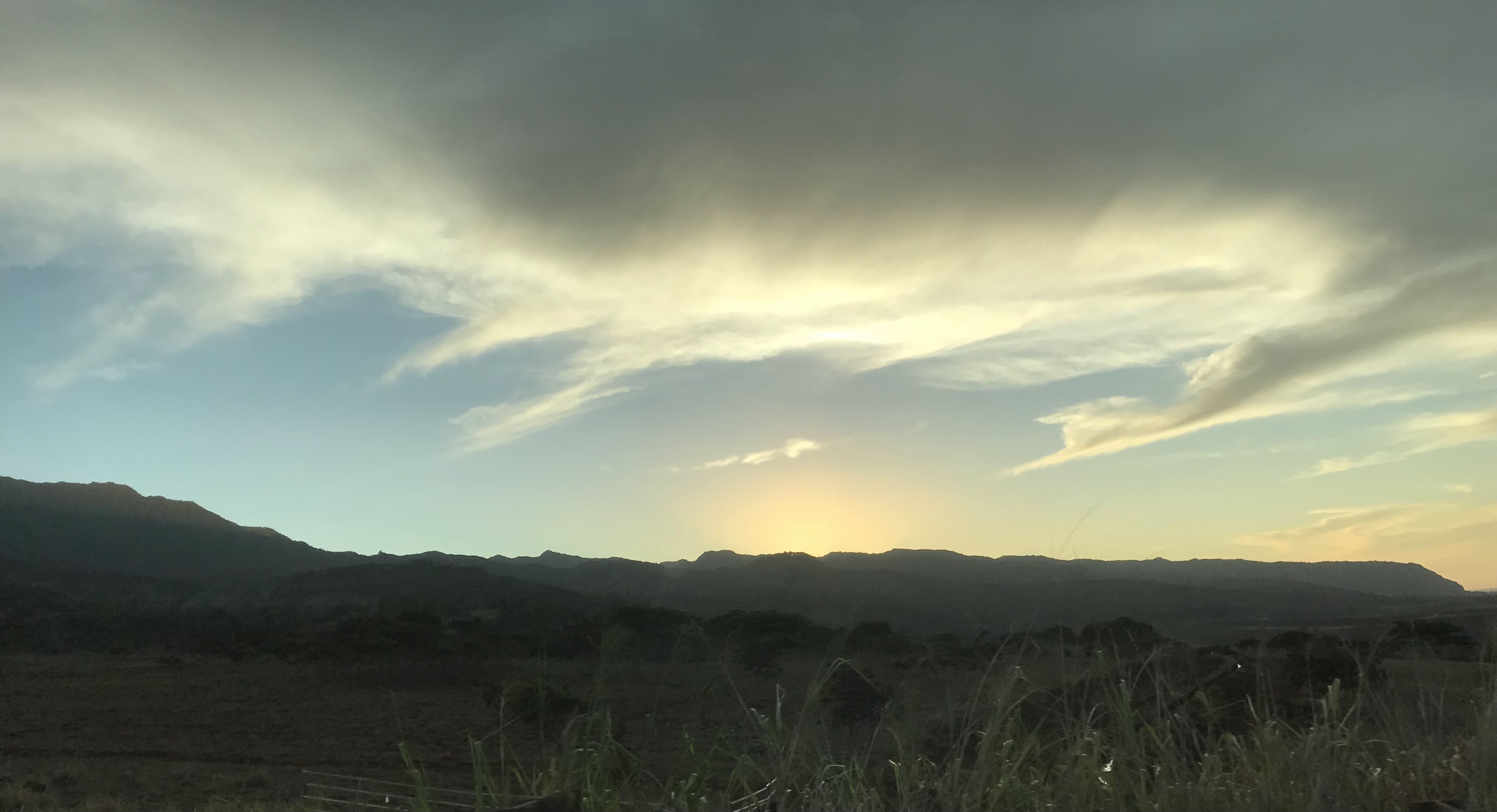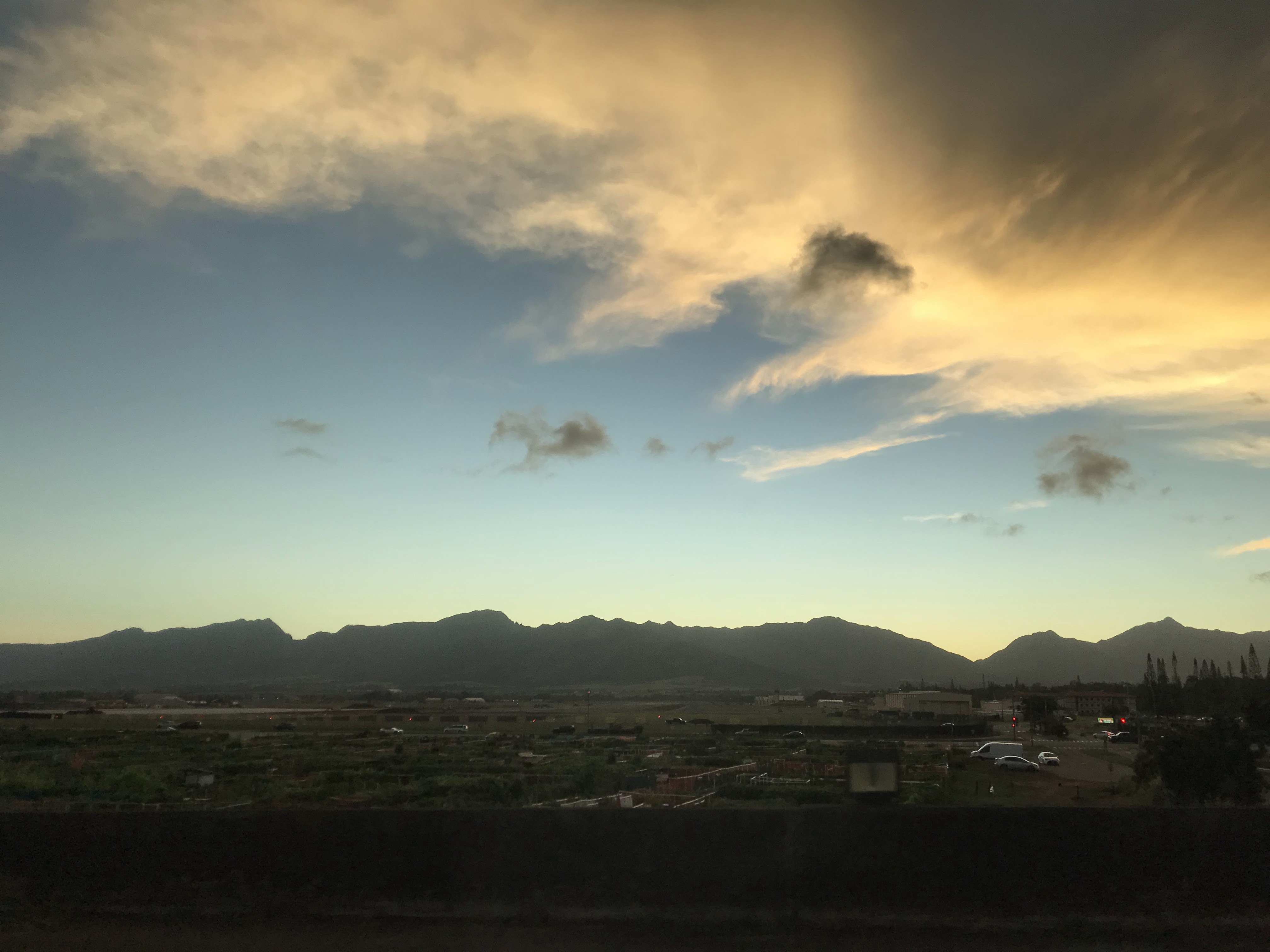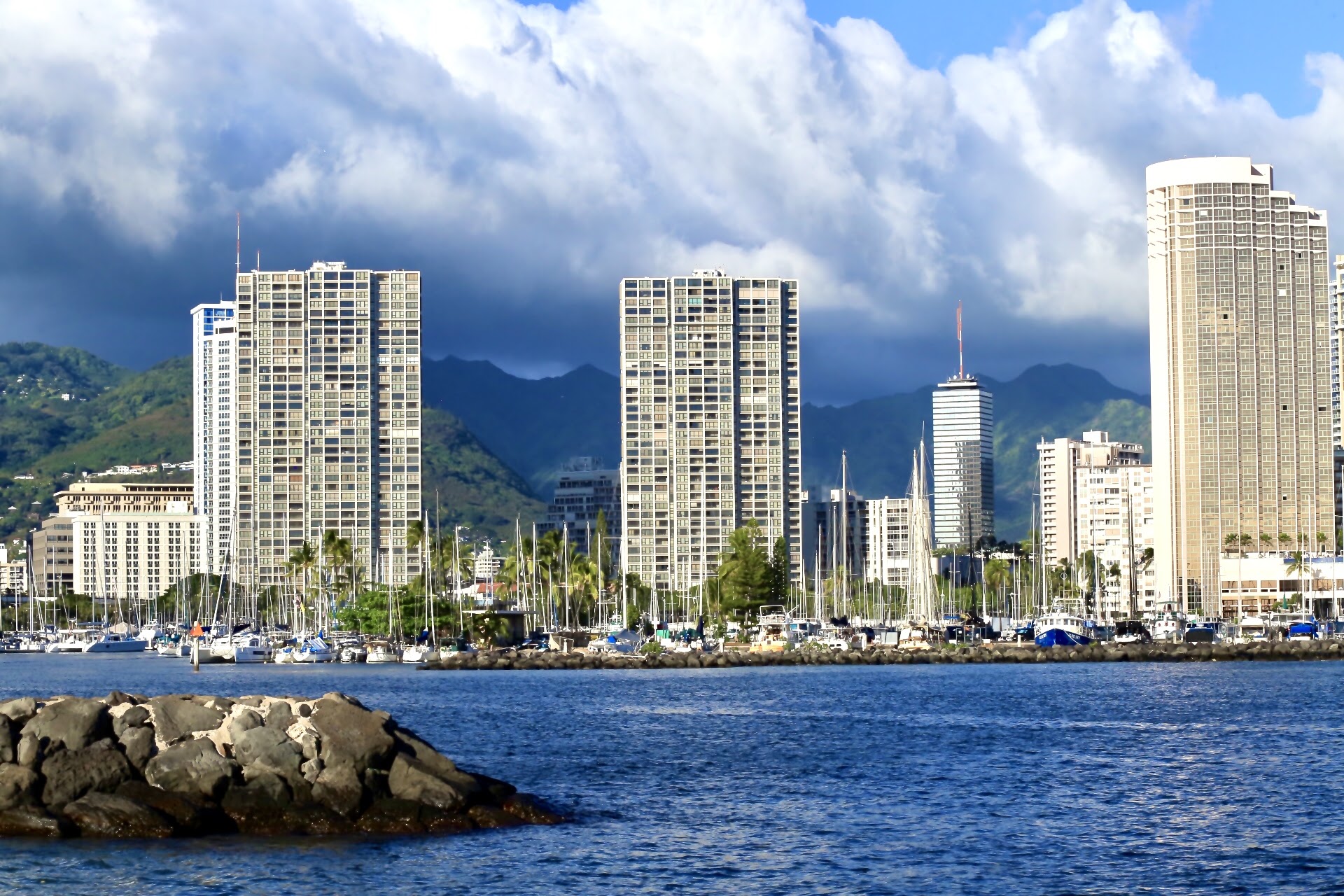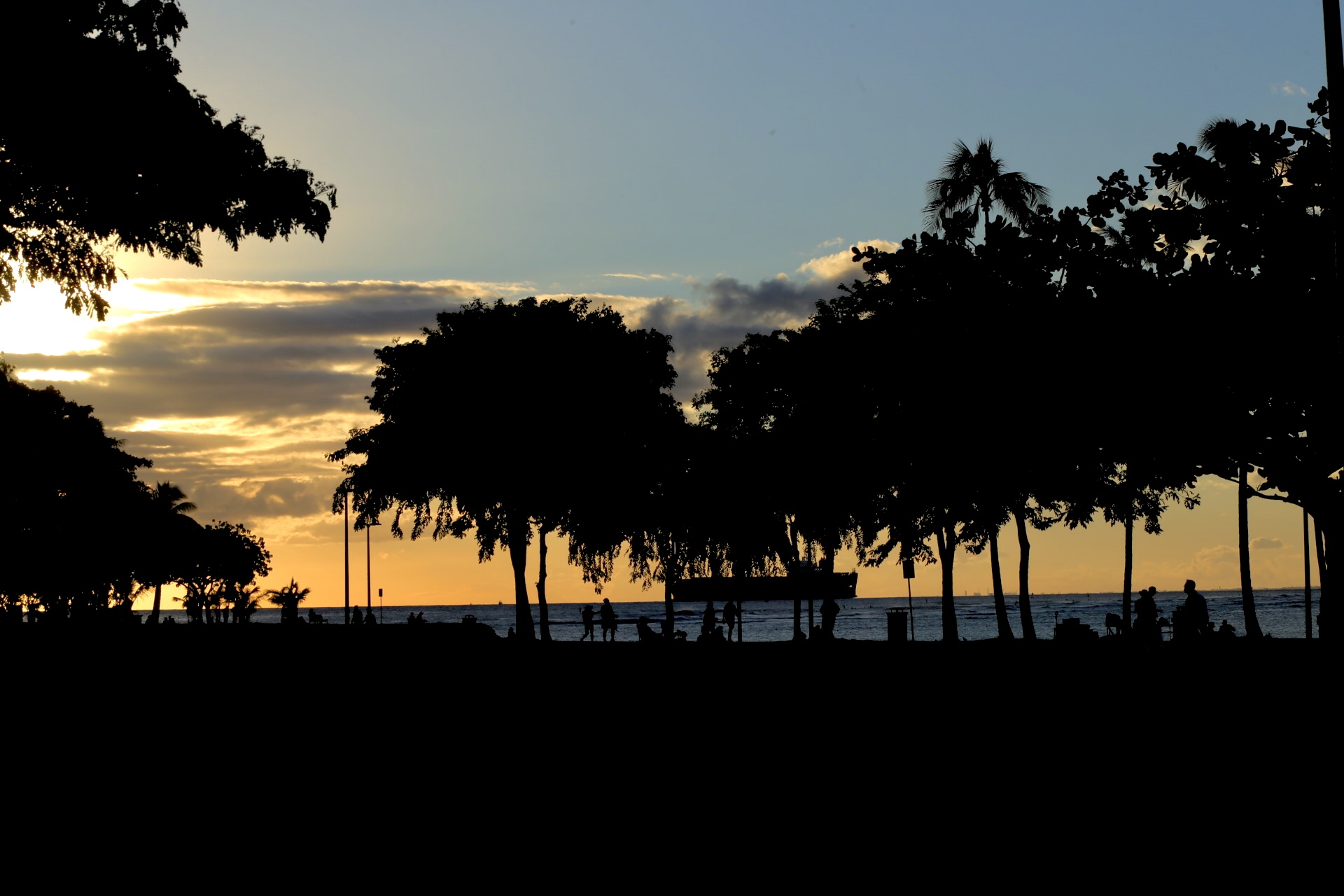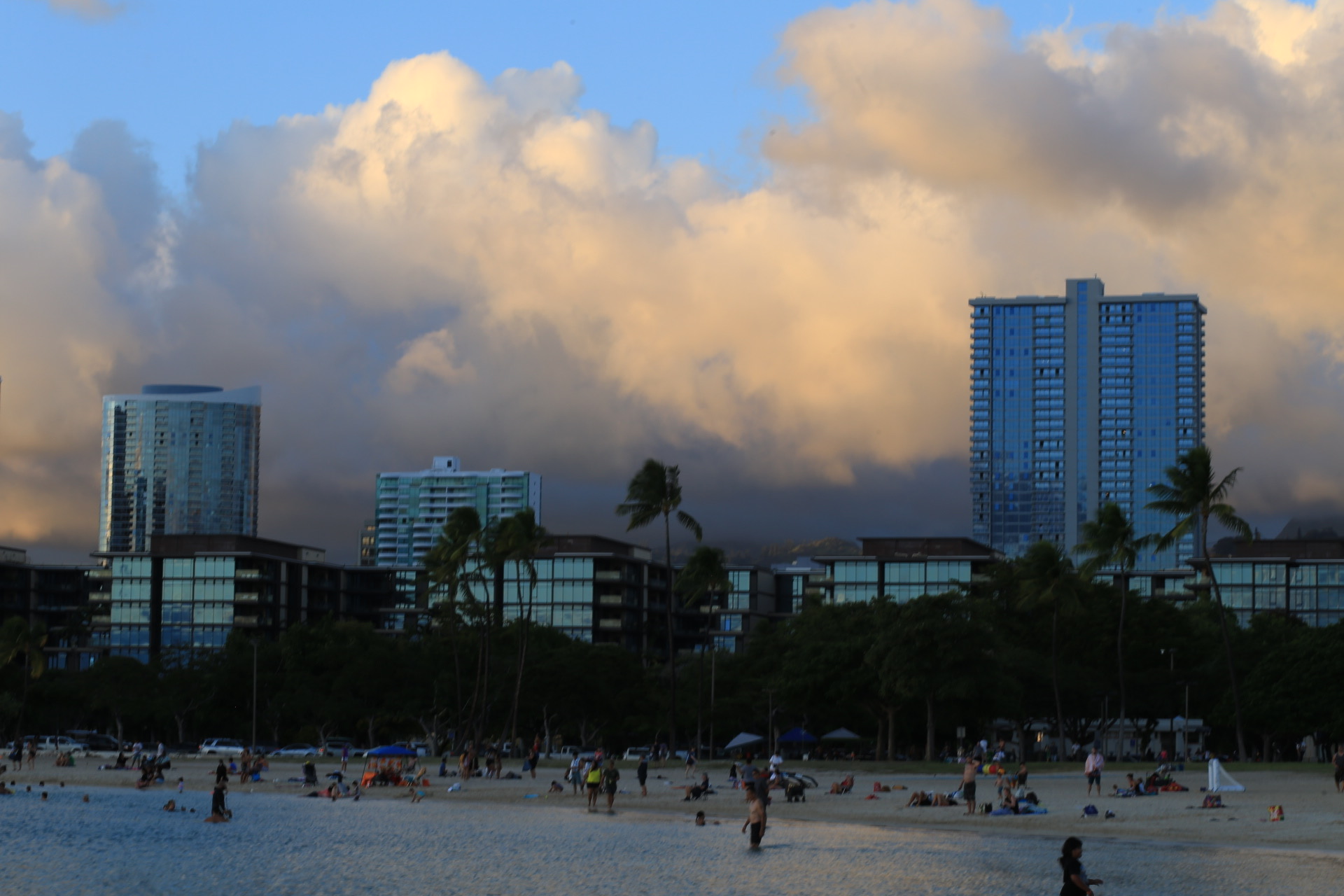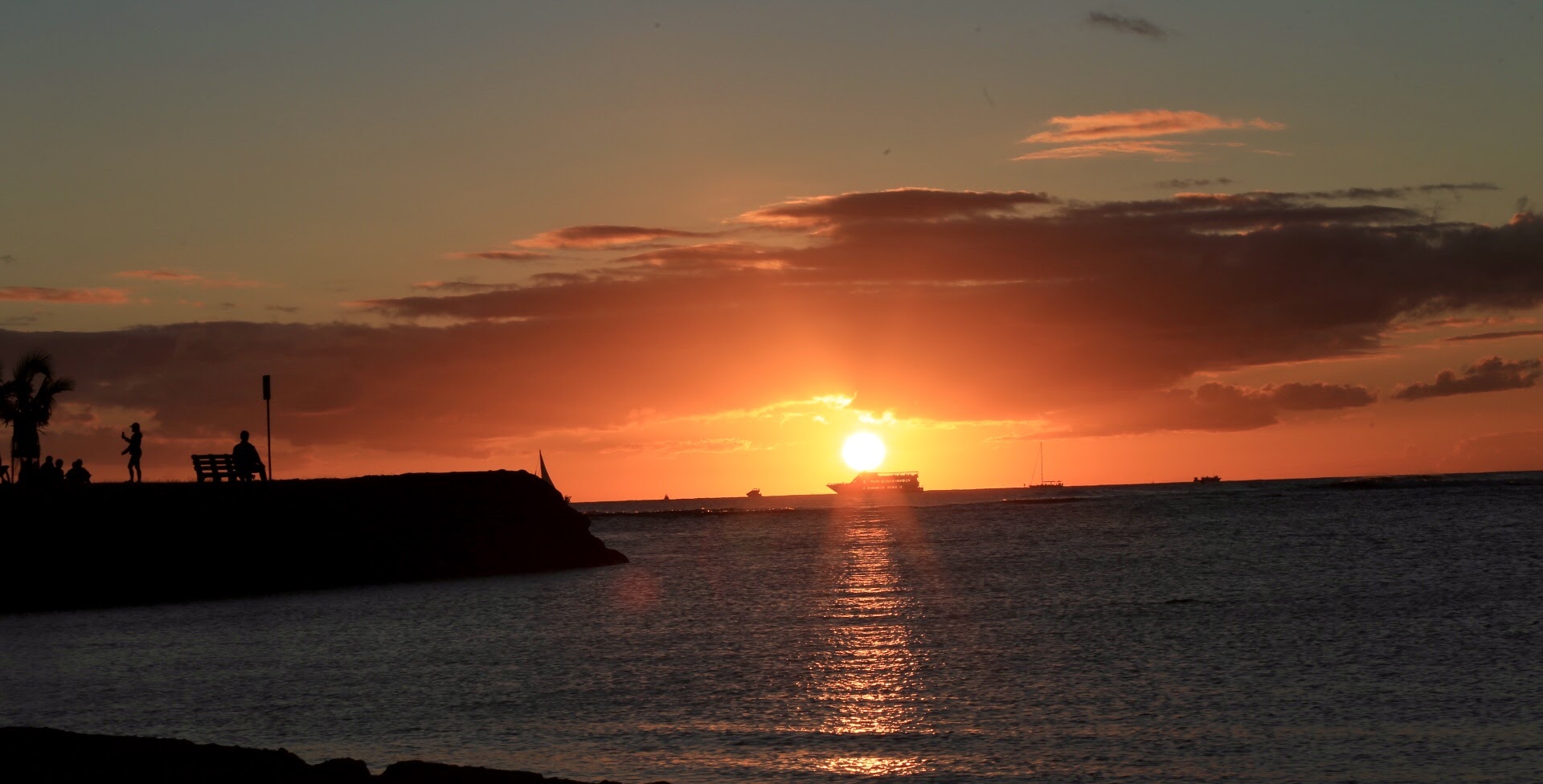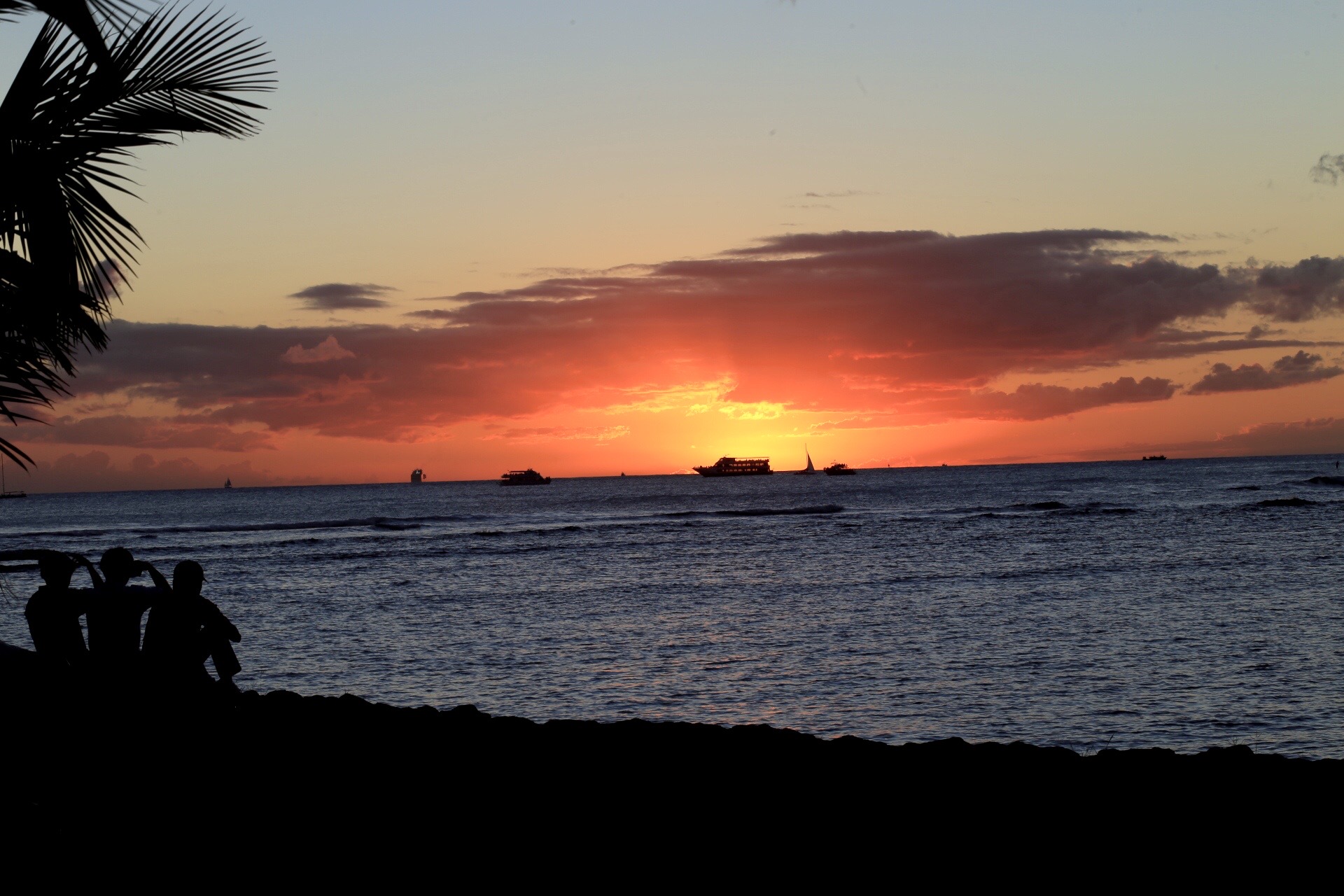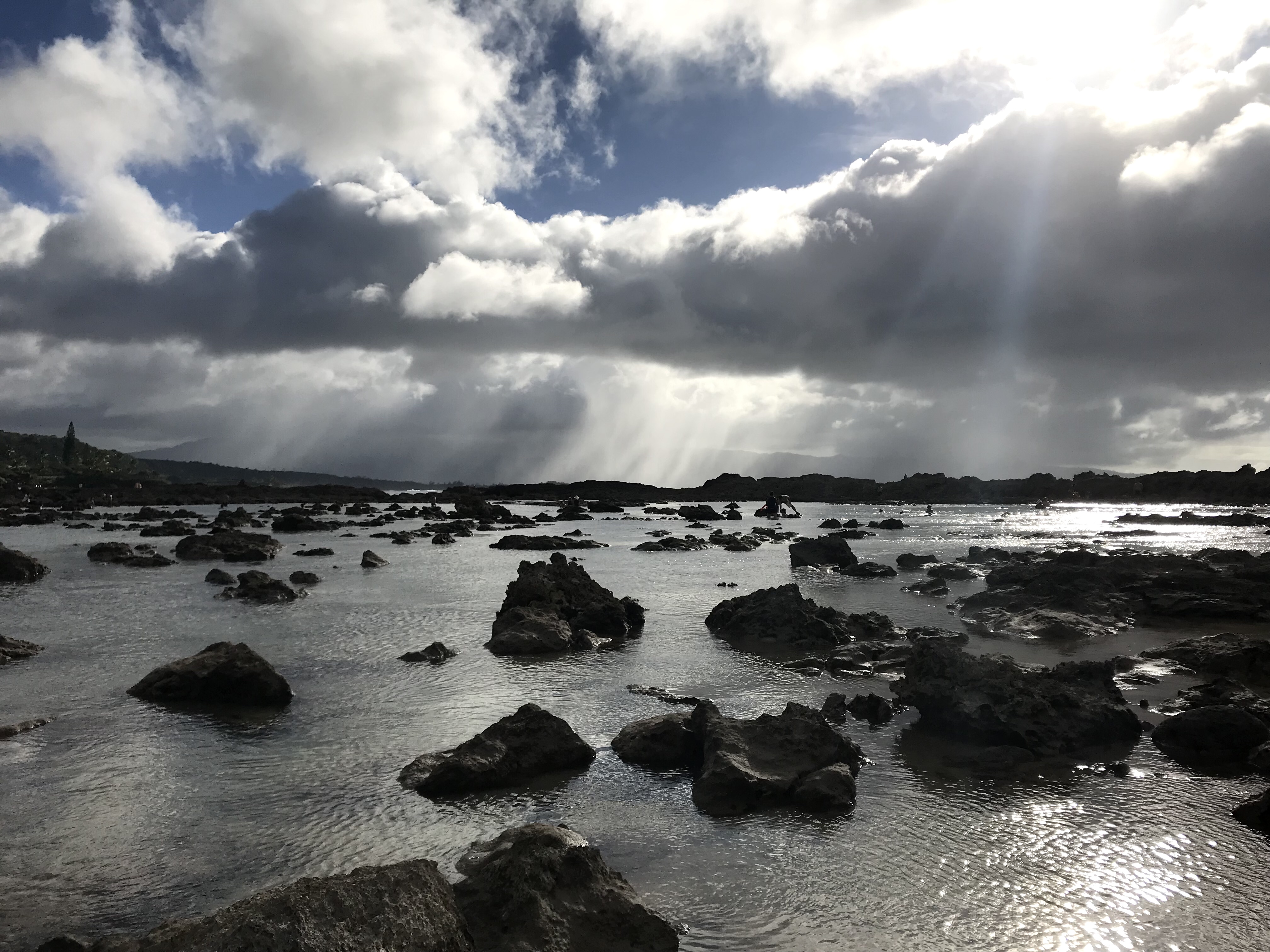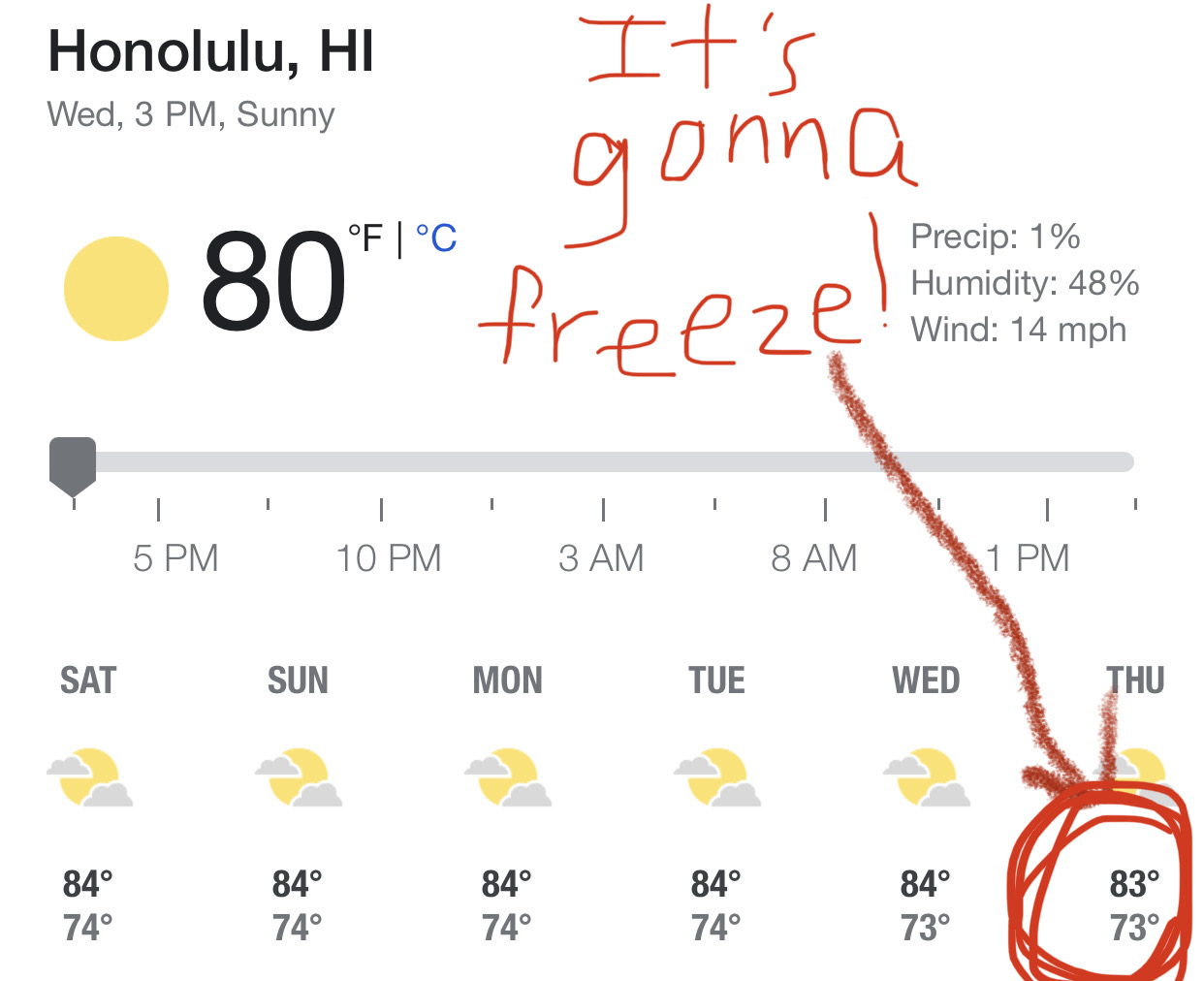 Near Lubbock, Texas | April and May 2021:
Managed to squeeze in a couple of storm chases during the spring. Look at how breathtaking the mammatus were! This was the most memorable chase because we were able to see a funnel for a few seconds before it dissipated. This happened too quickly to get a picture of it, but we saw a wall cloud from far away too (second-to-last picture). Unfortuntaly, I missed the famous April 23rd day (I'M NOT BITTER), but I plan to be in Oklahoma a while, so I'm sure many more opportunities are on the horizon! Besides, what's most important is for there to be as few casualties from storms like these as possible :D Check out the video for a nice roll cloud from this day!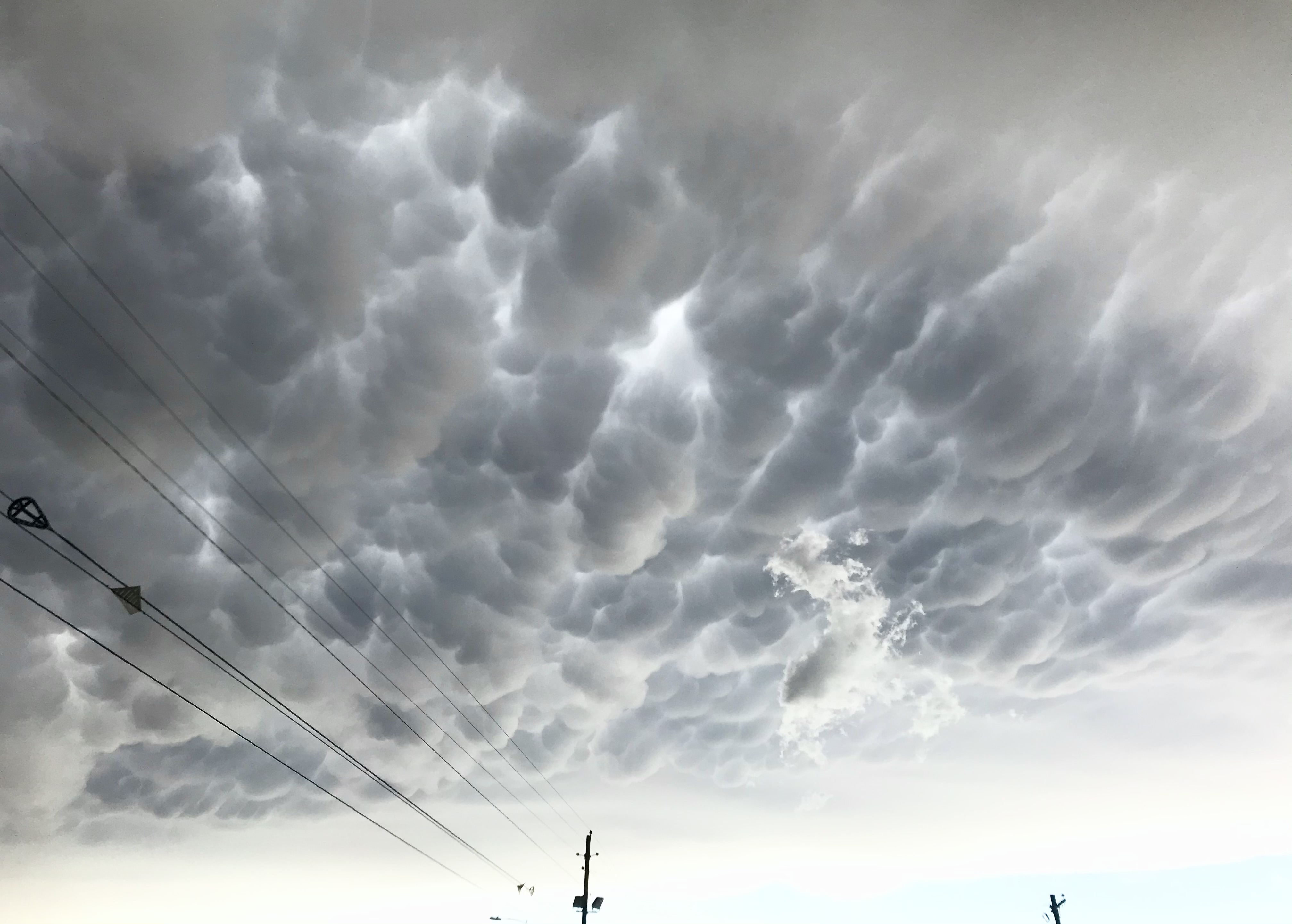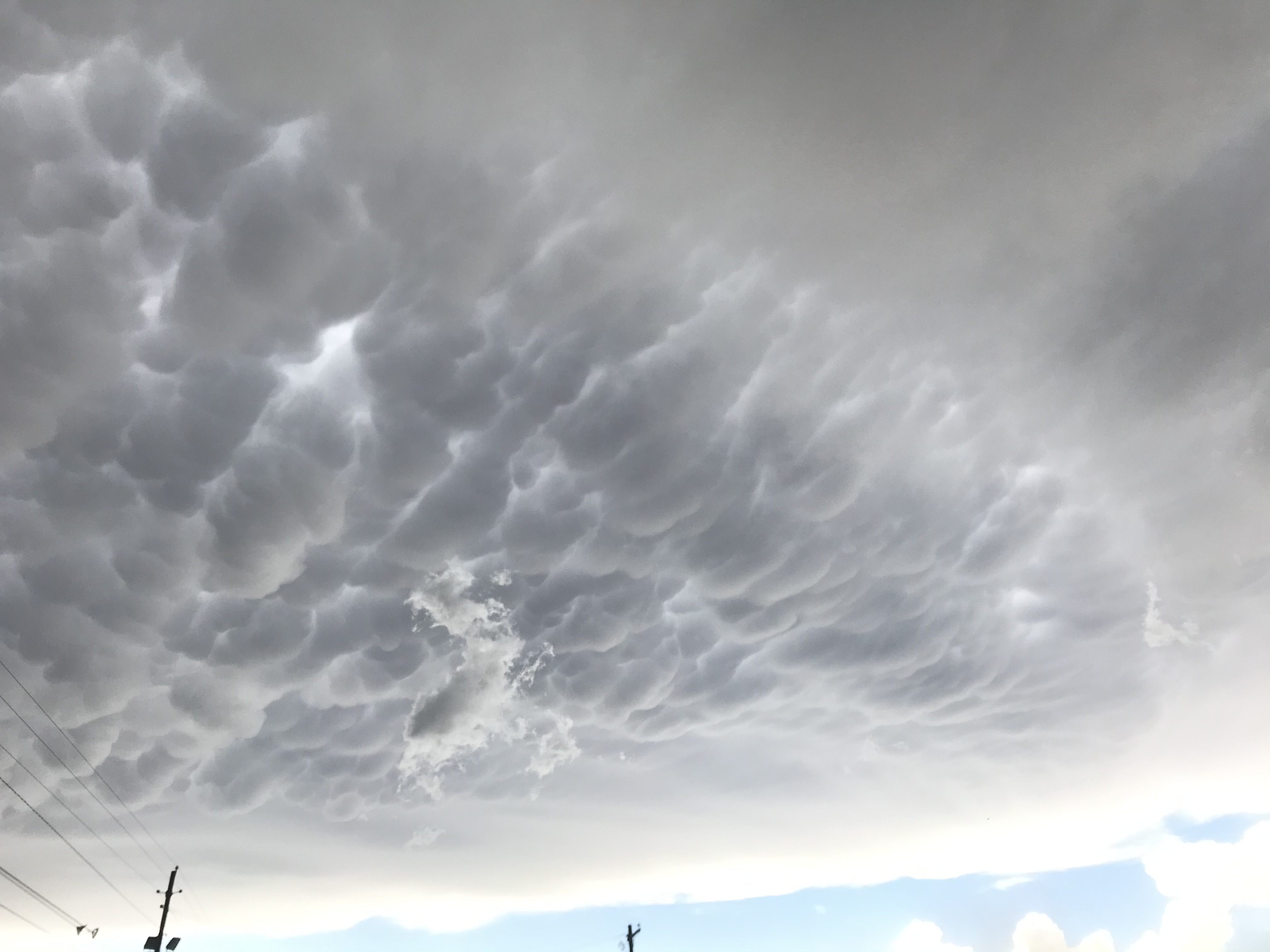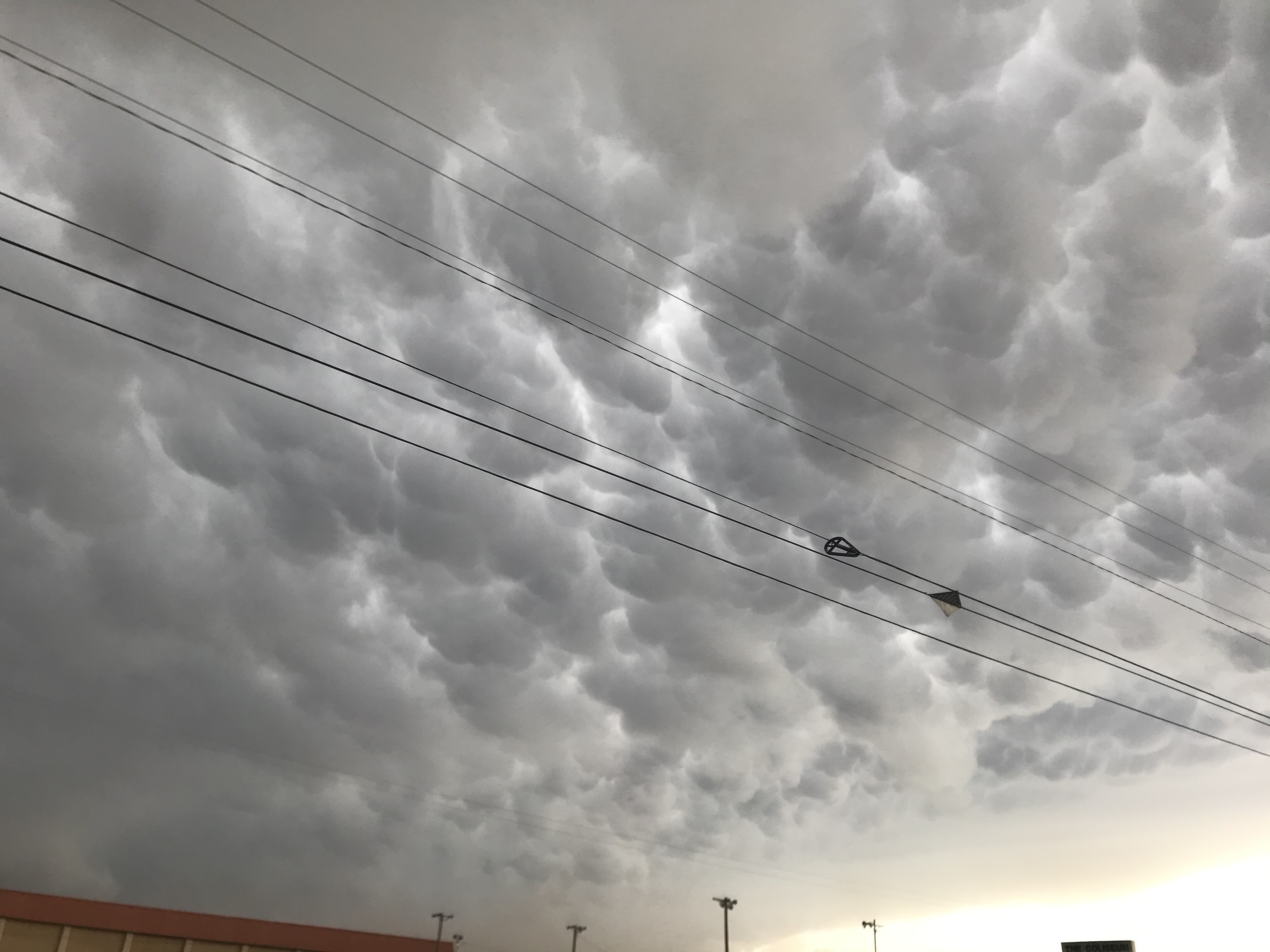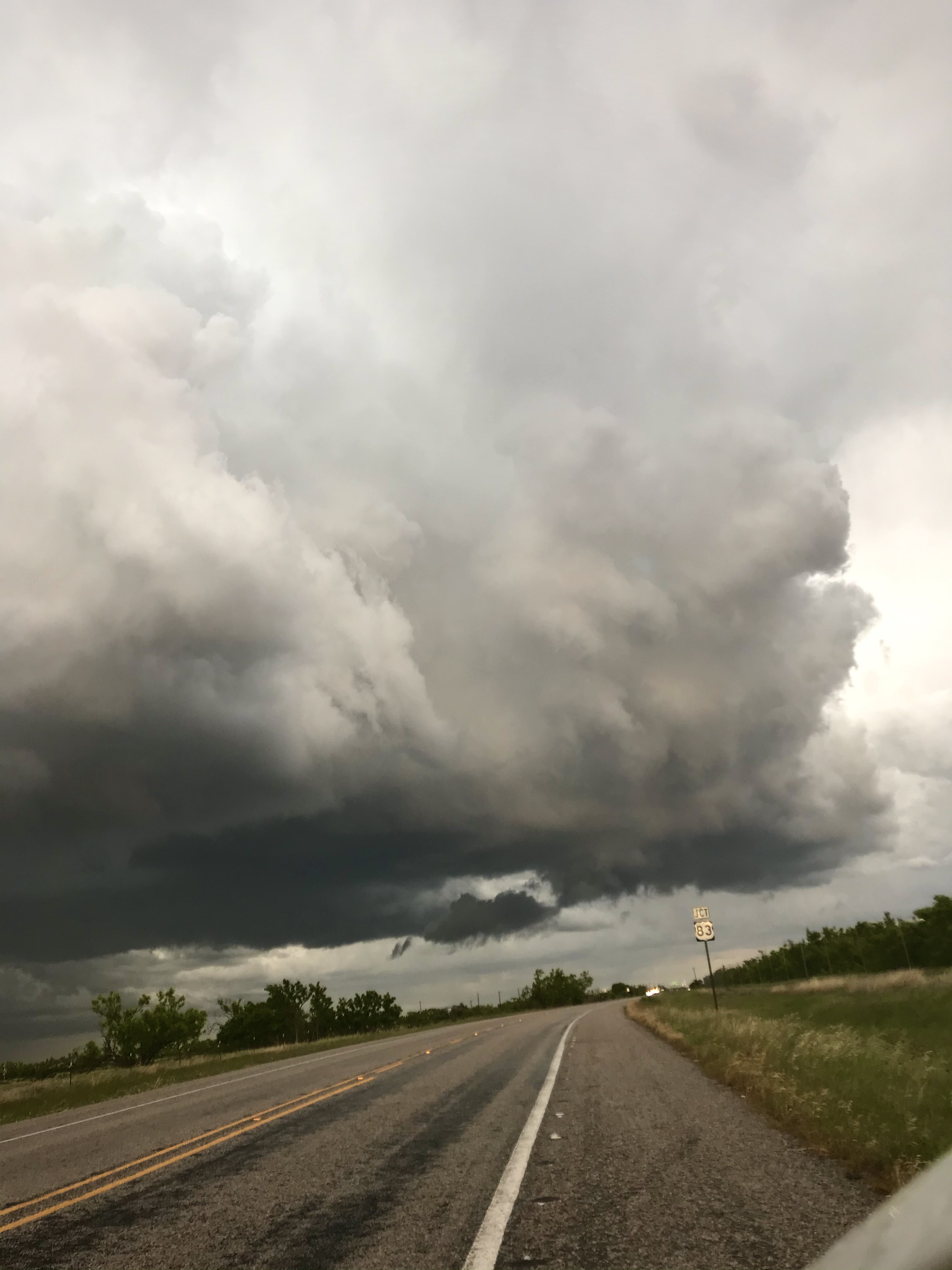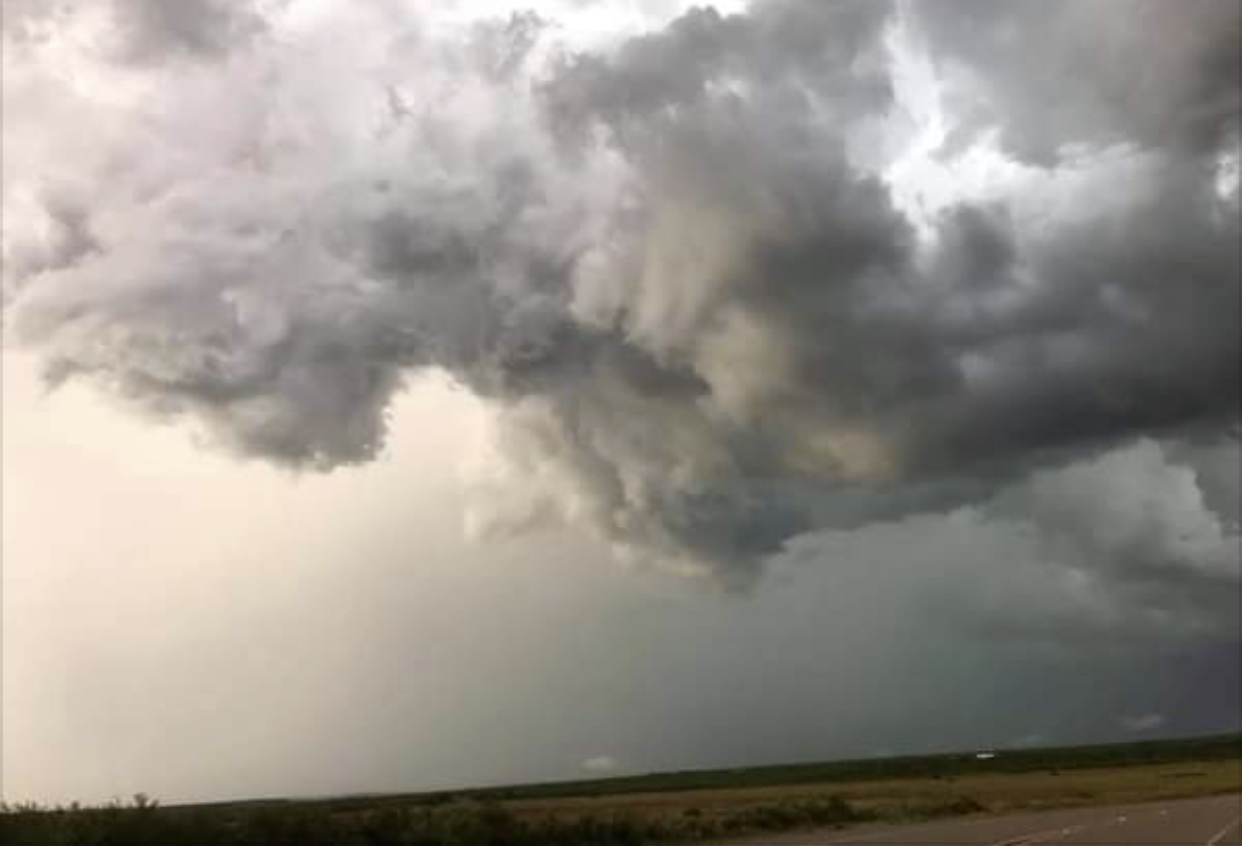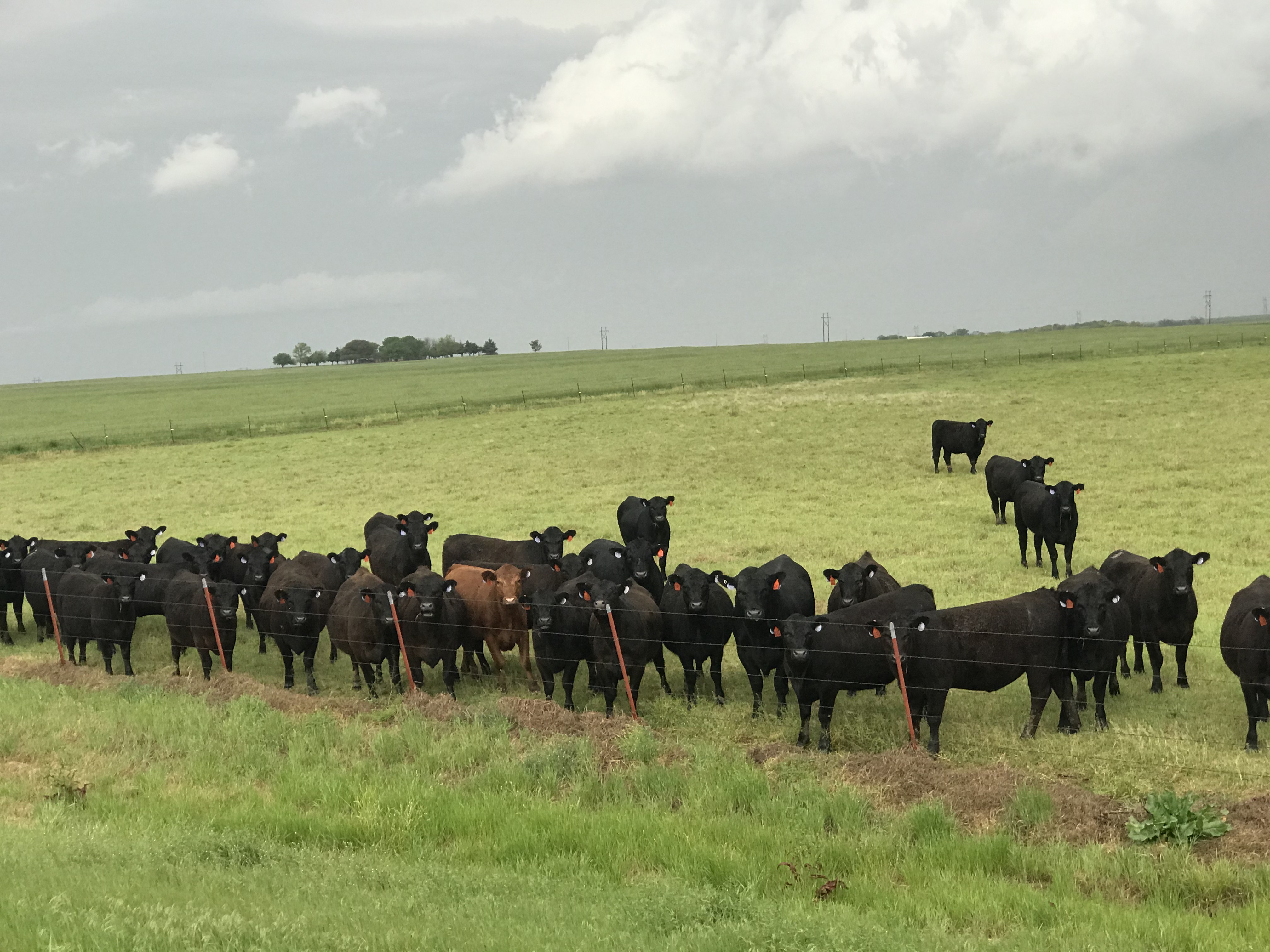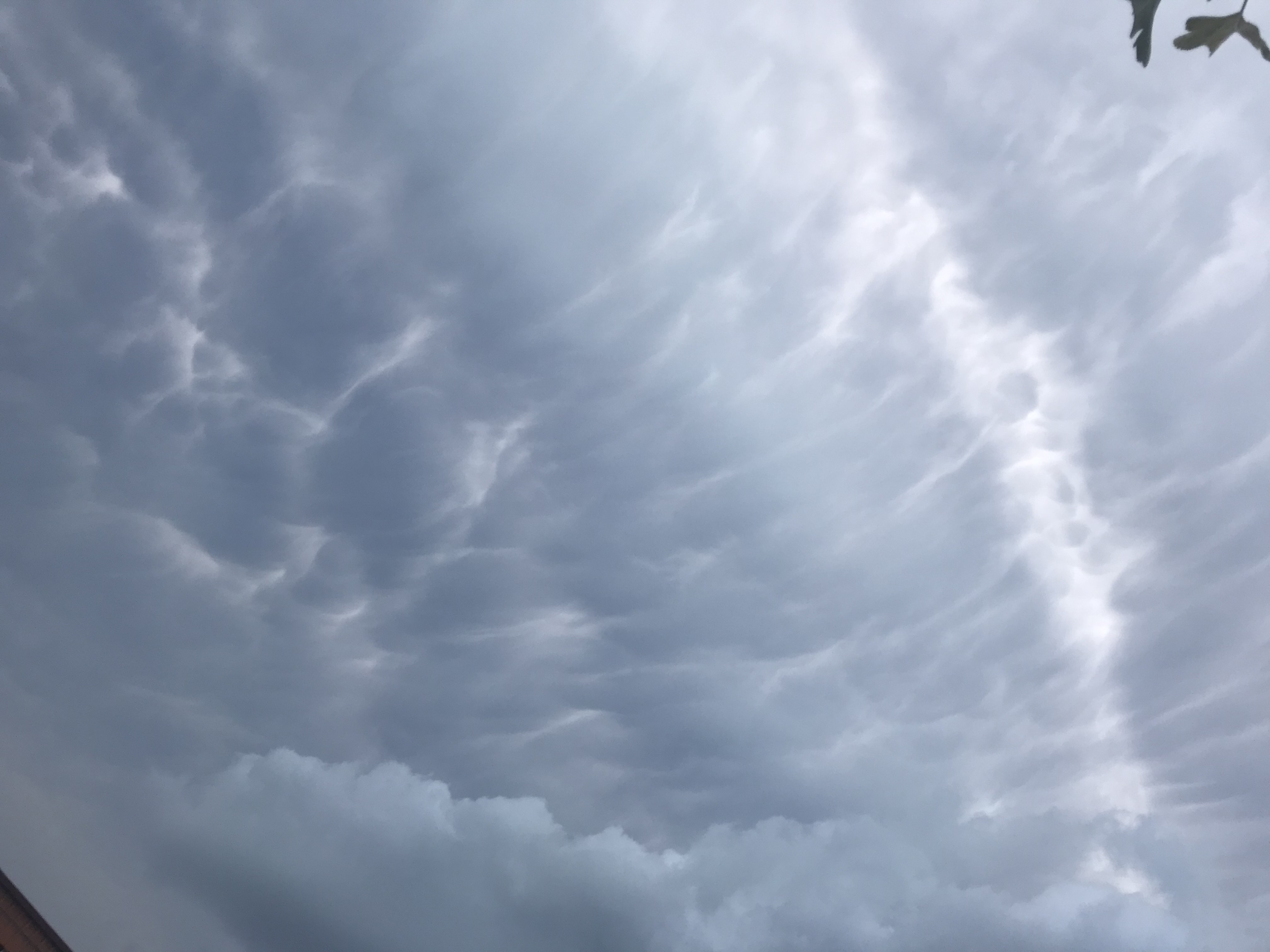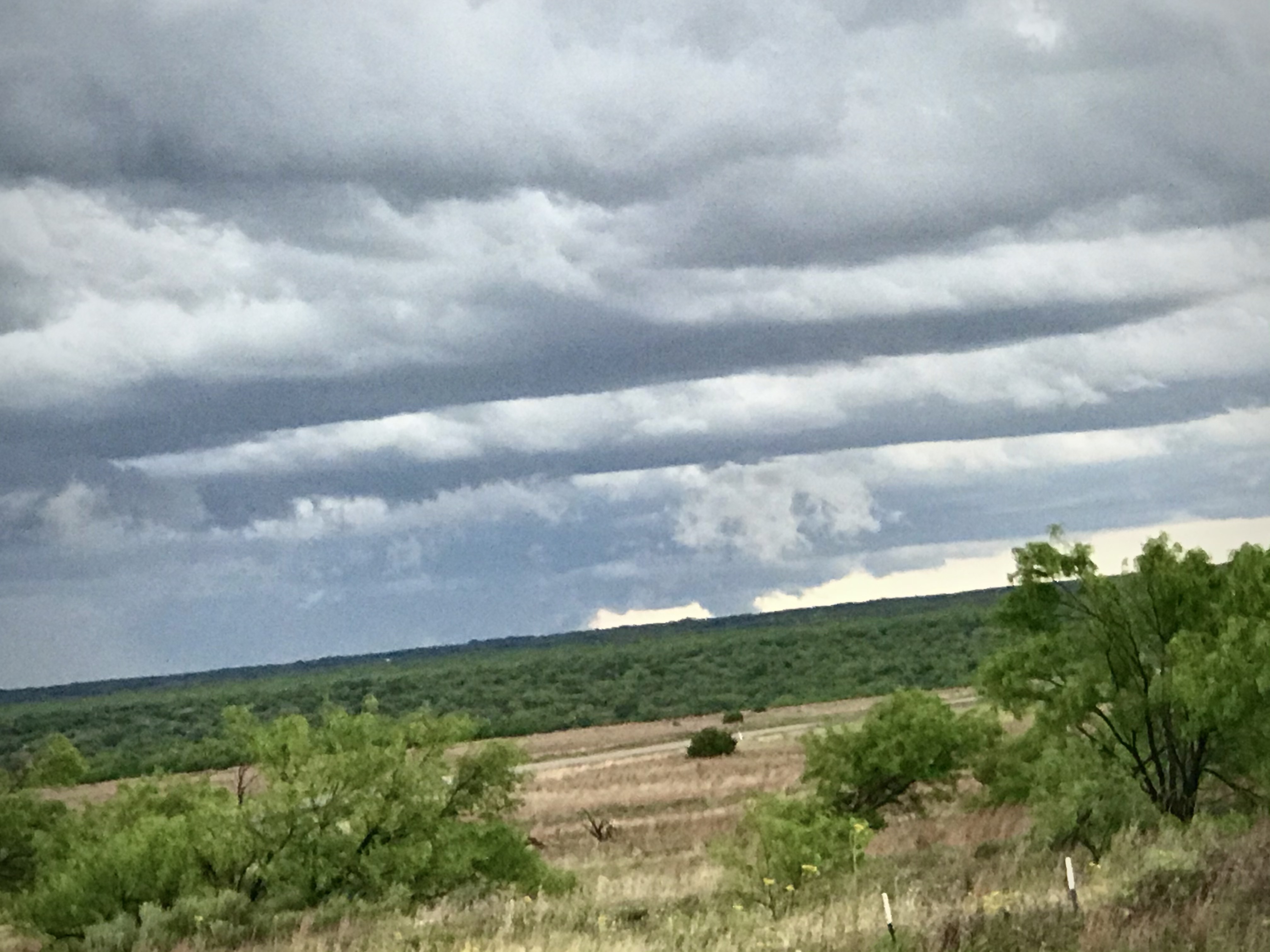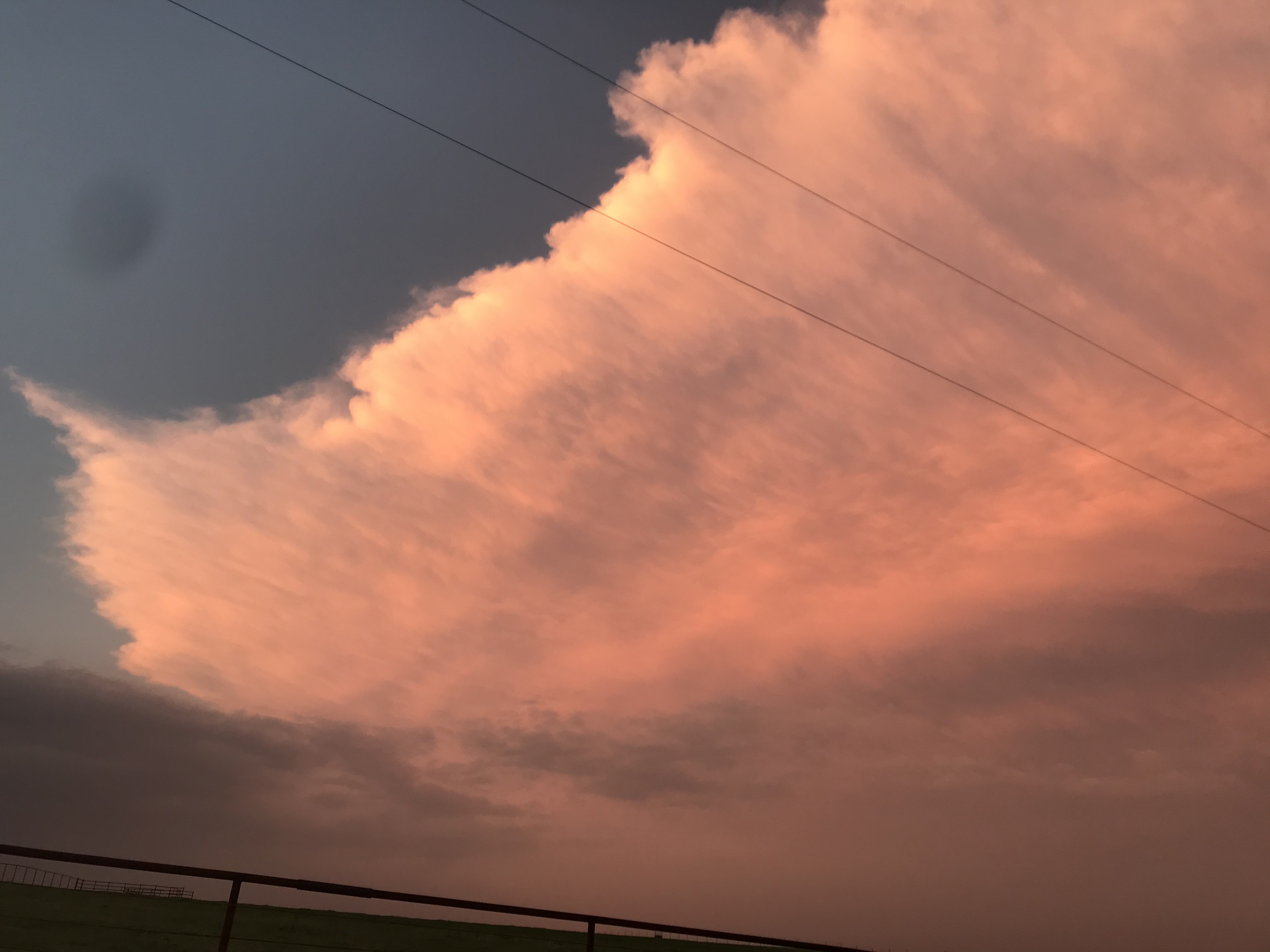 Norman, Oklahoma | January 2021:
We got snow to kickstart the new year! Almost 5 inches of fluffy cold goodness.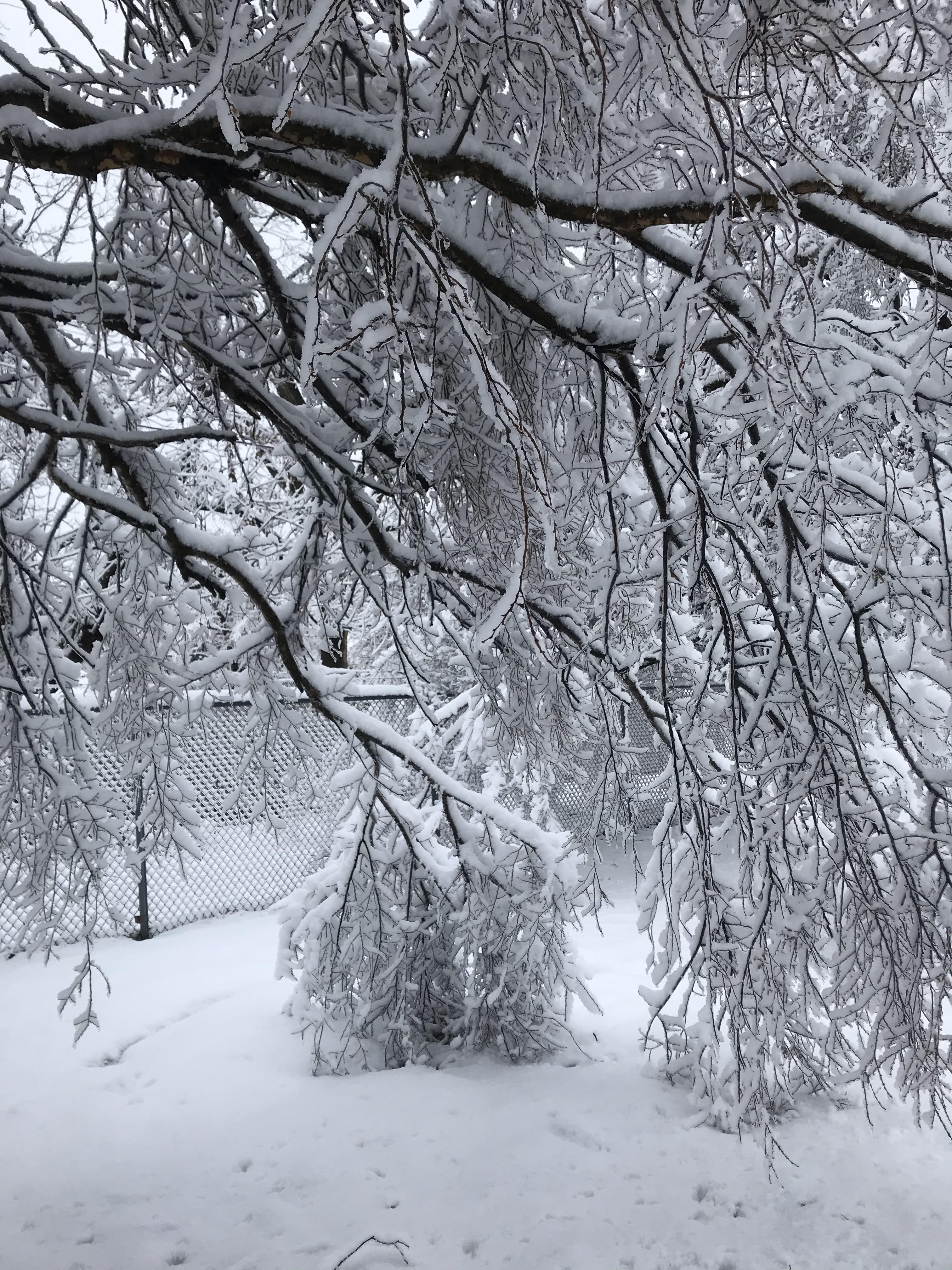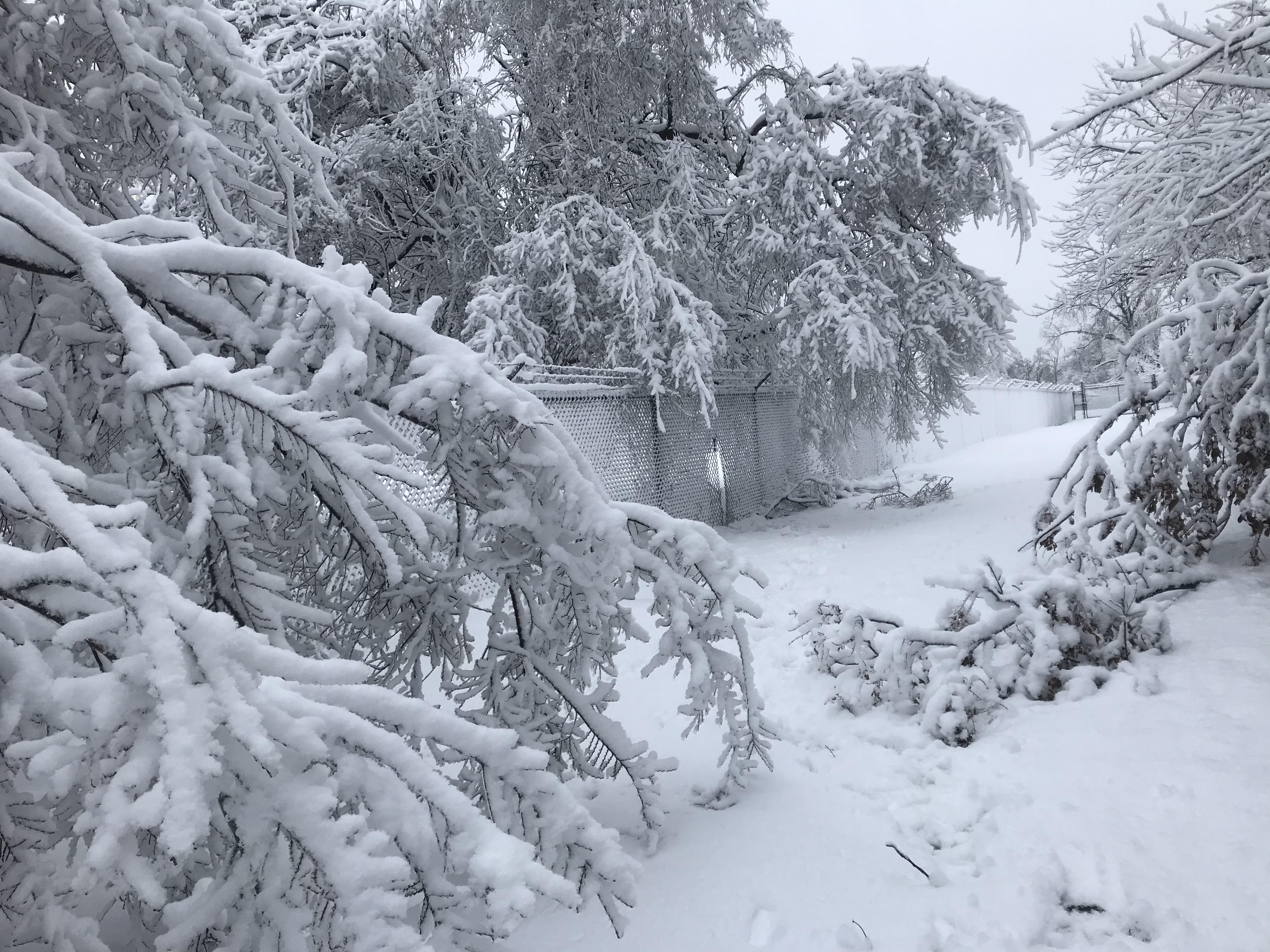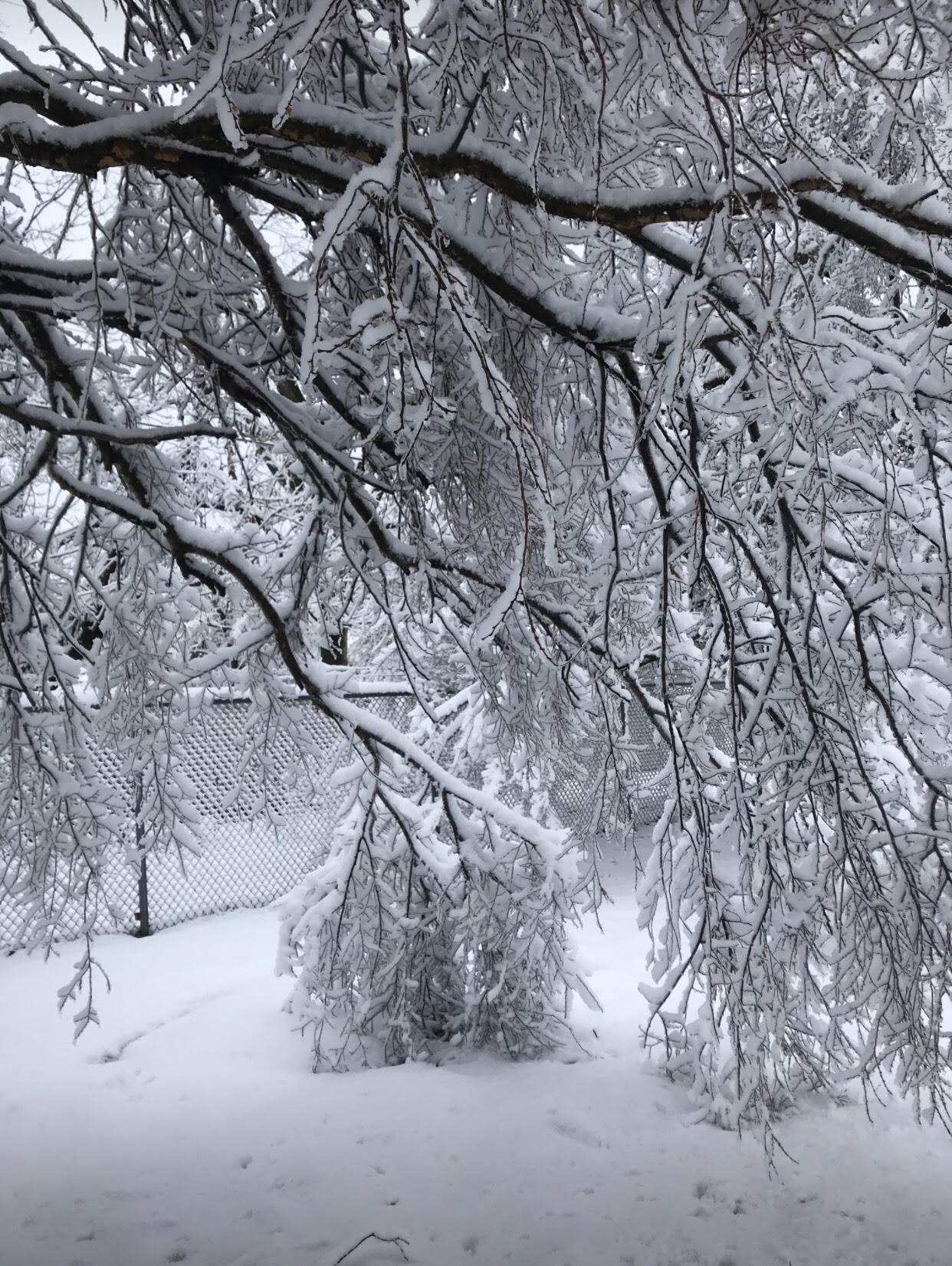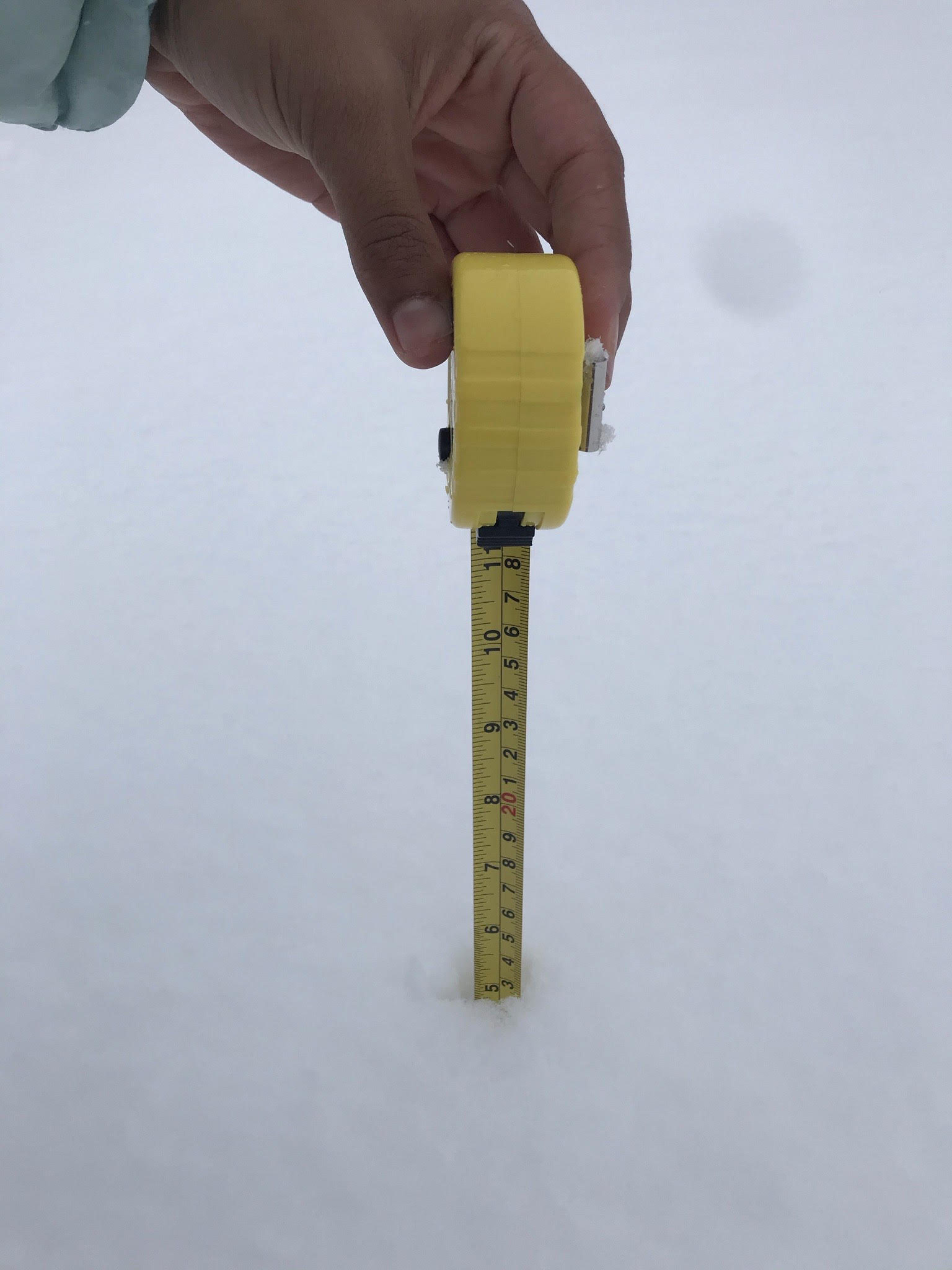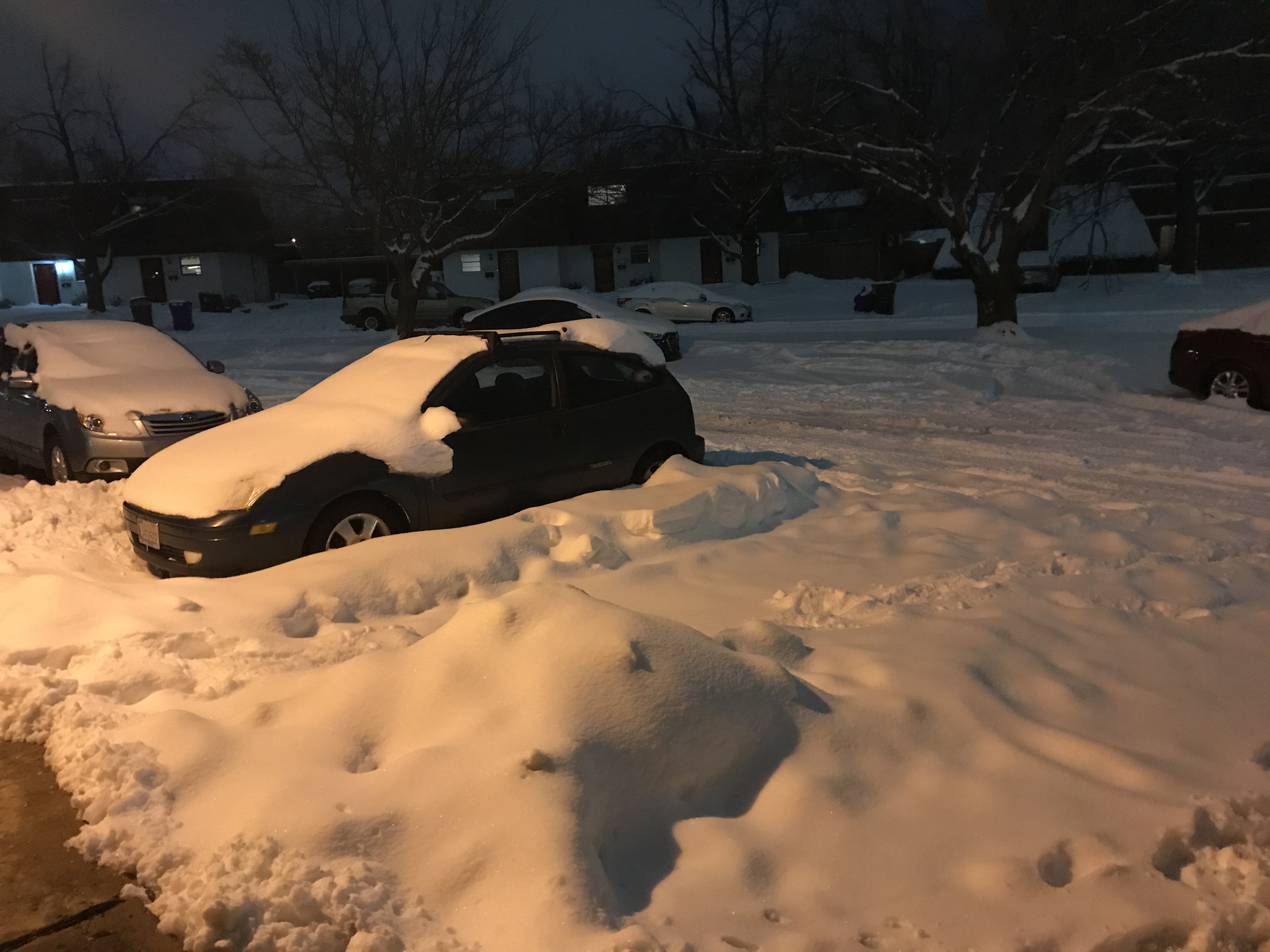 Lake Thunderbird, Oklahoma | November 2020:
If you couldn't tell from my previous picture, I'm very much a sunset gal. I found my happy place that I'll come to when I inevitably succumb to the pressures of grad school. A sunset on the lake can make anyone feel better.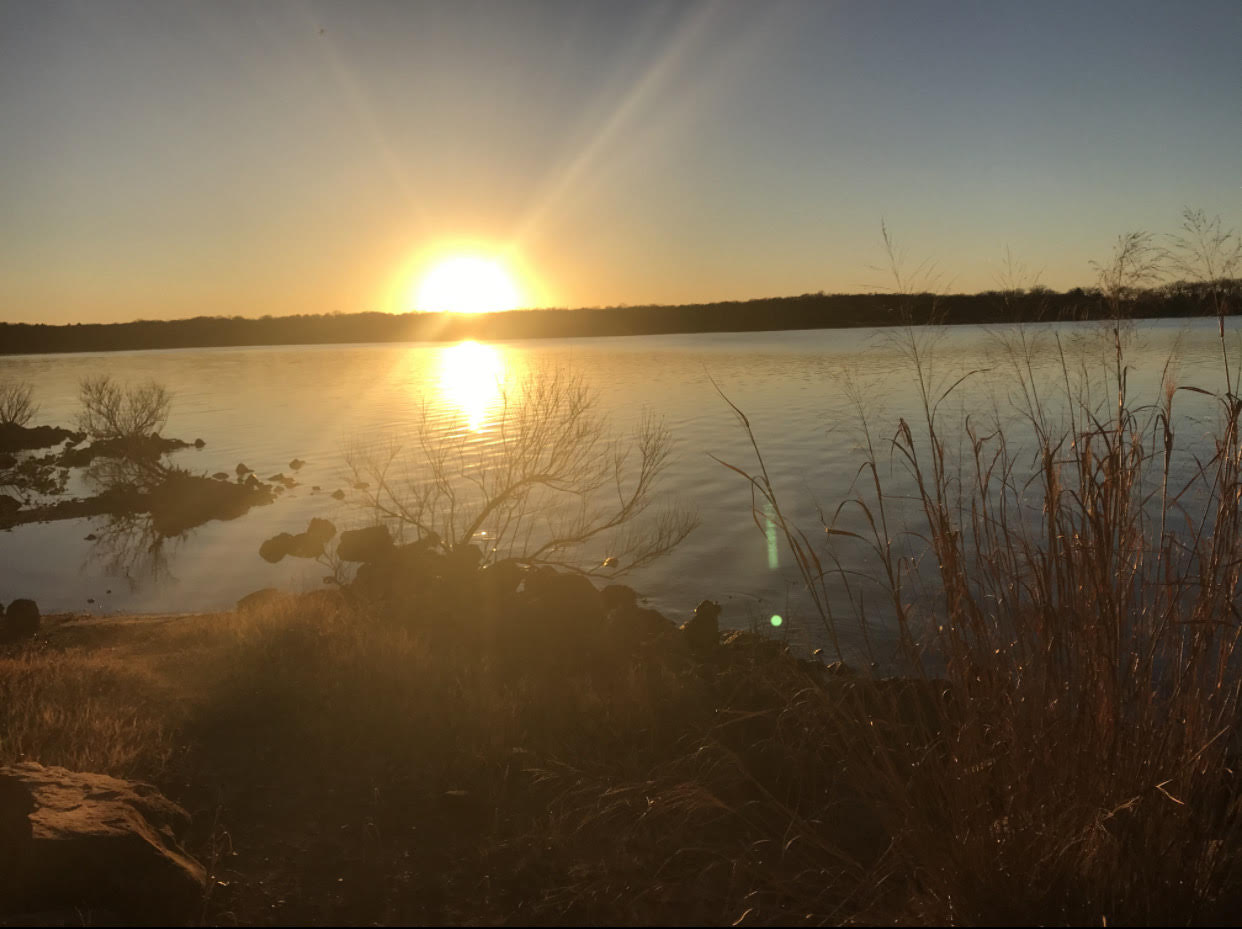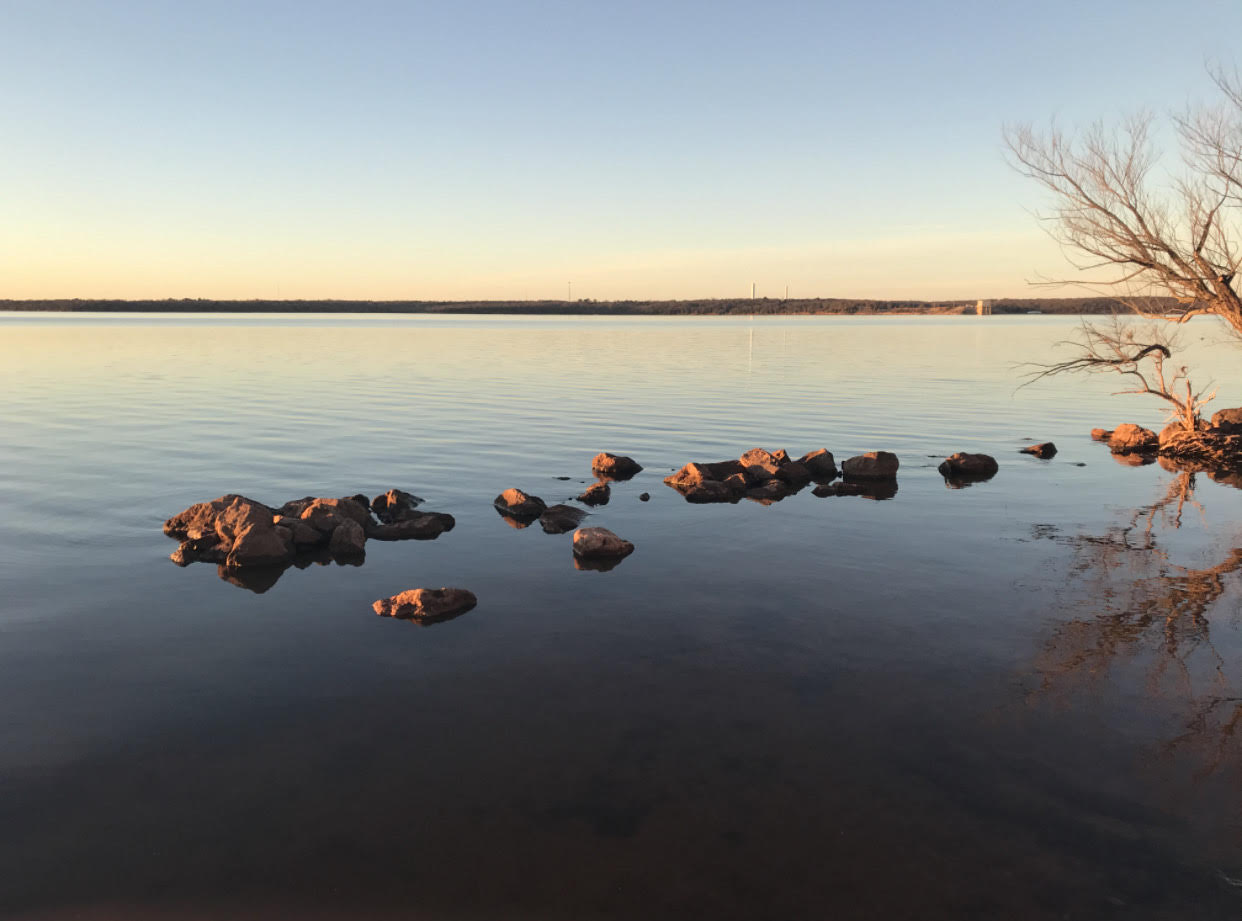 Norman, Oklahoma | October 2020:
Yikes...we got a pretty cray cray ice storm that directly hit Norman, causing power outages almost everywhere. Here's some of the aftermath.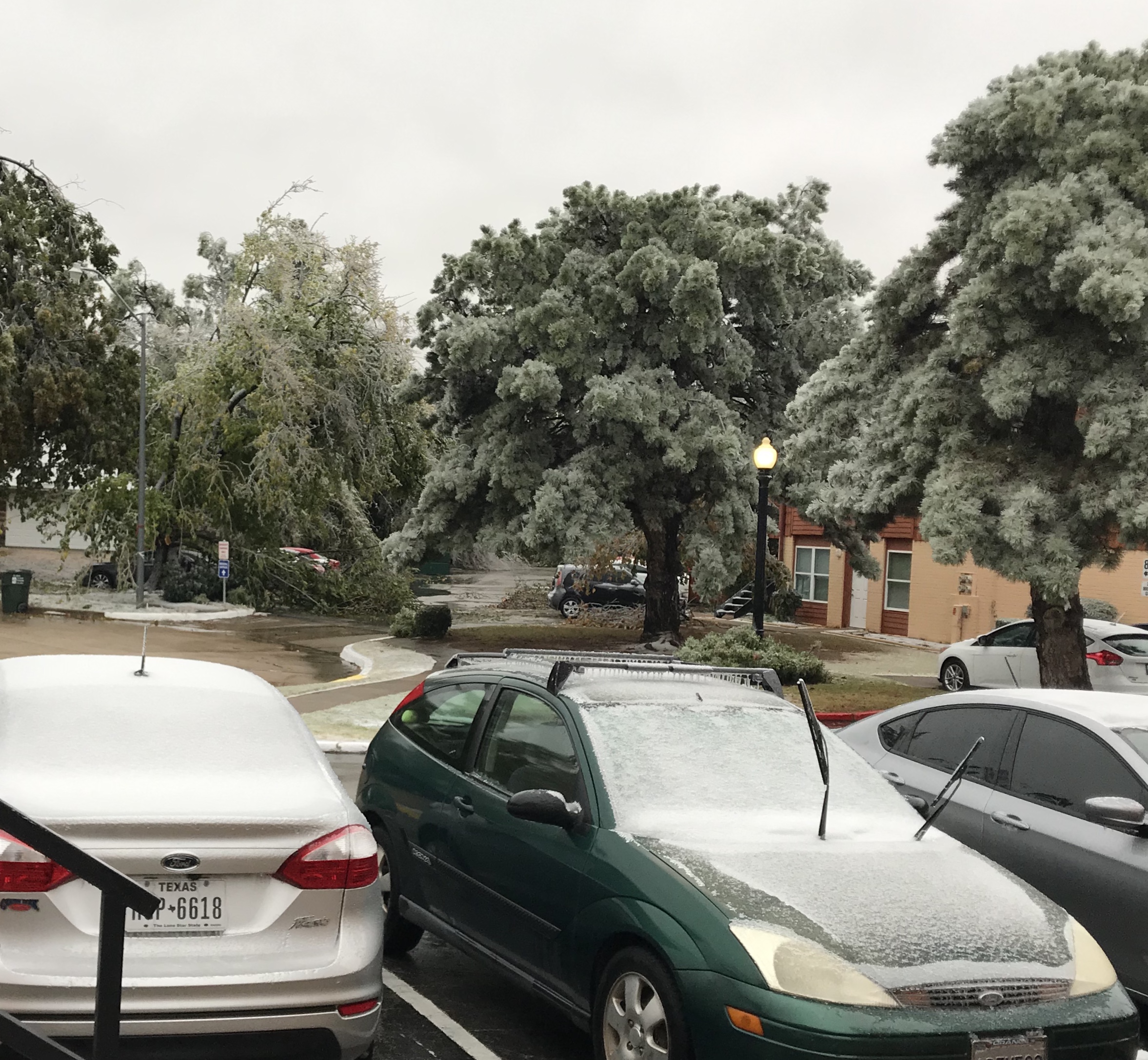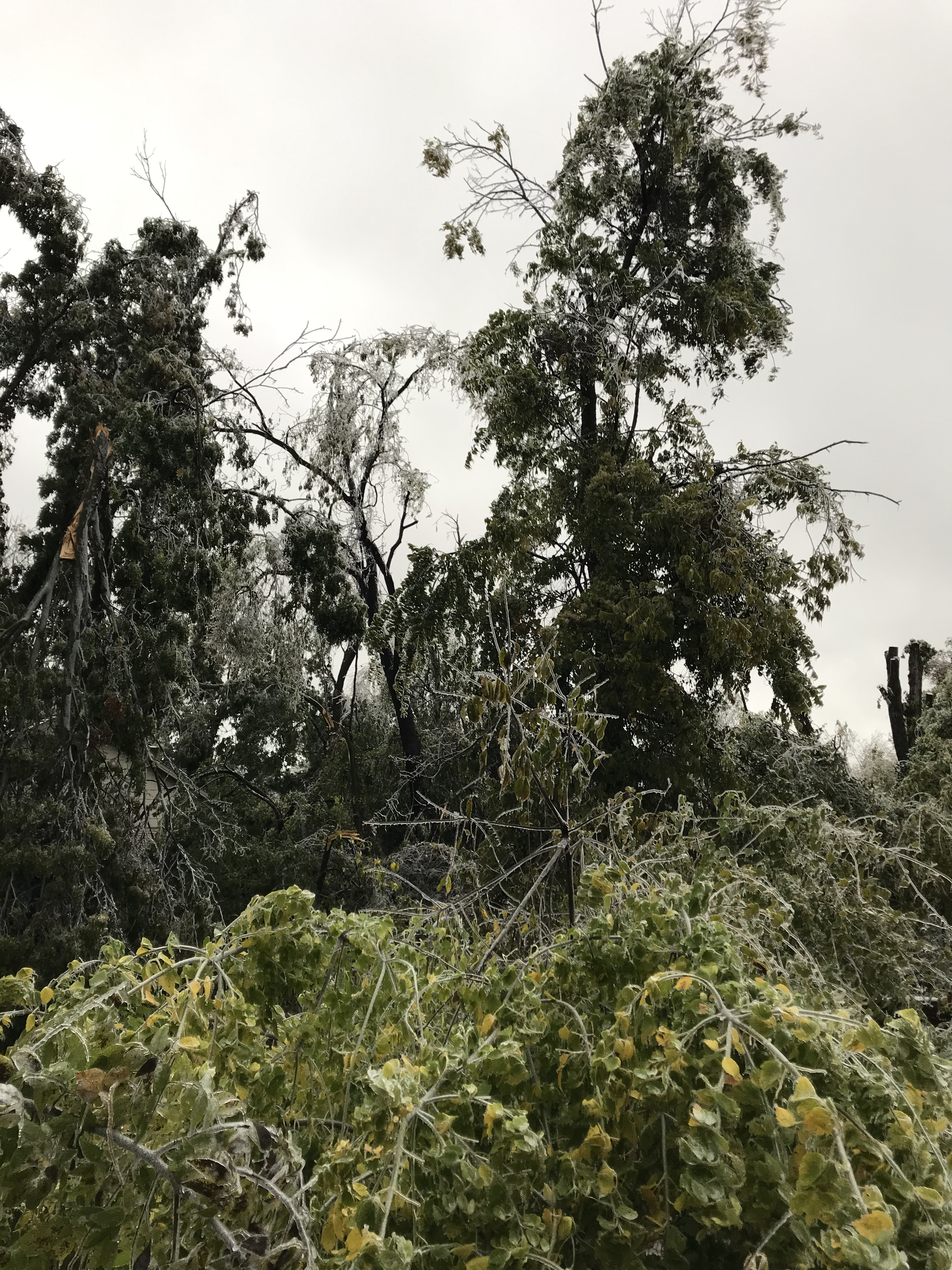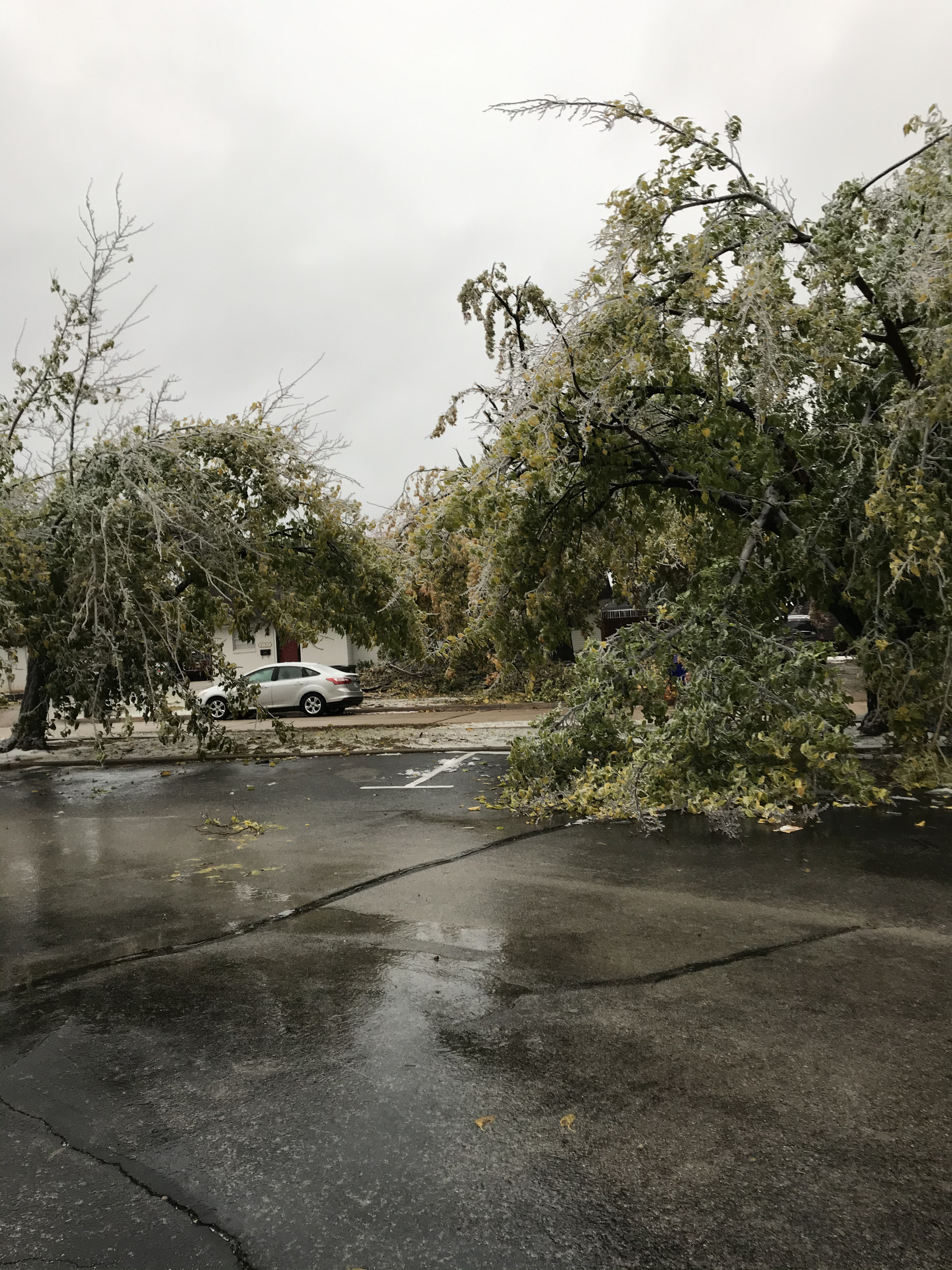 Stafford, Virginia | Spring, 2020
Both these picture were taken at different times during the spring. The first is probably the pinkest sunset I've ever seen, and the second is from a passing storm...which looks like it produced tornado-shaped lightning. I hereby dub this phenonema the Jordan lightnado!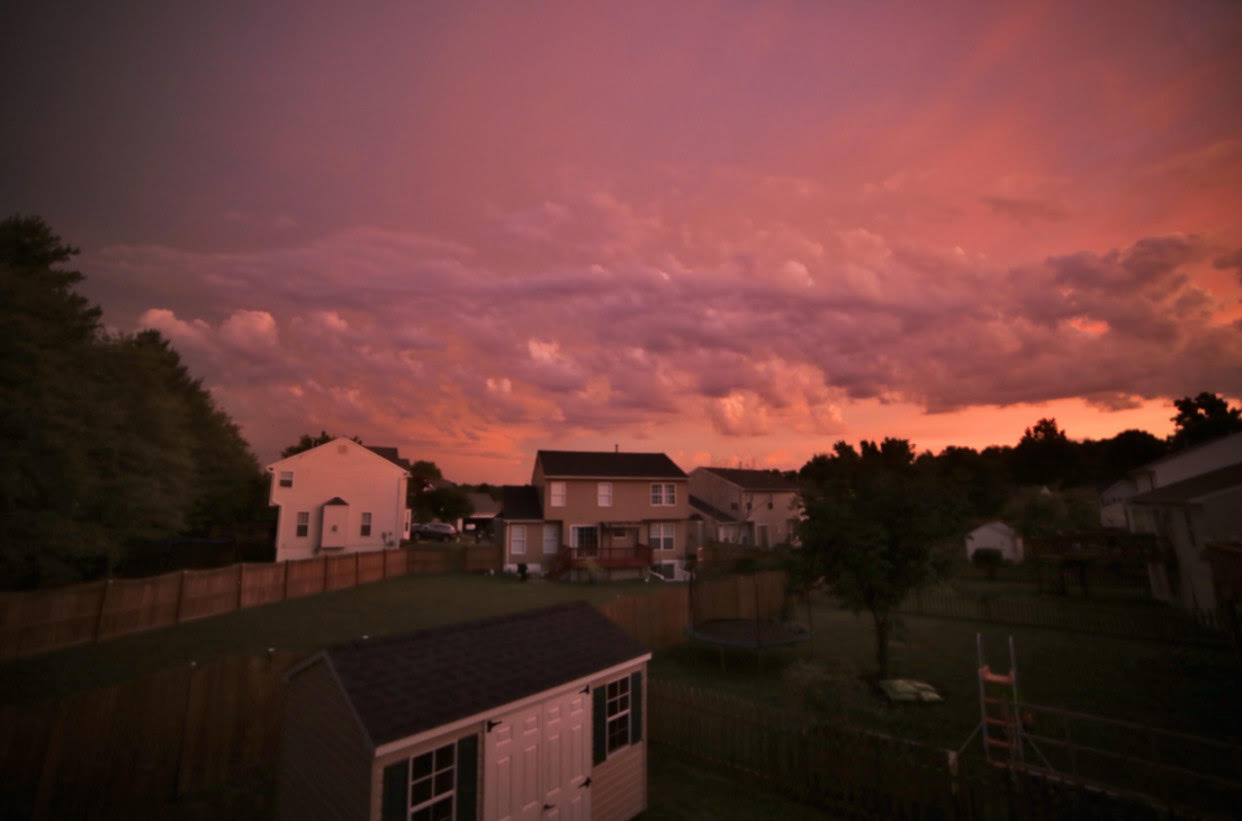 Norman, Oklahoma | Summer, 2019
Finally back in Oklahoma where I got to study at the National Severe Storms Lab, and gain hands-on experience for my master's thesis. In addition, Oklahoma is the only place to date I've ever seen a mammatus sunset! (And to think they get even more structured than this).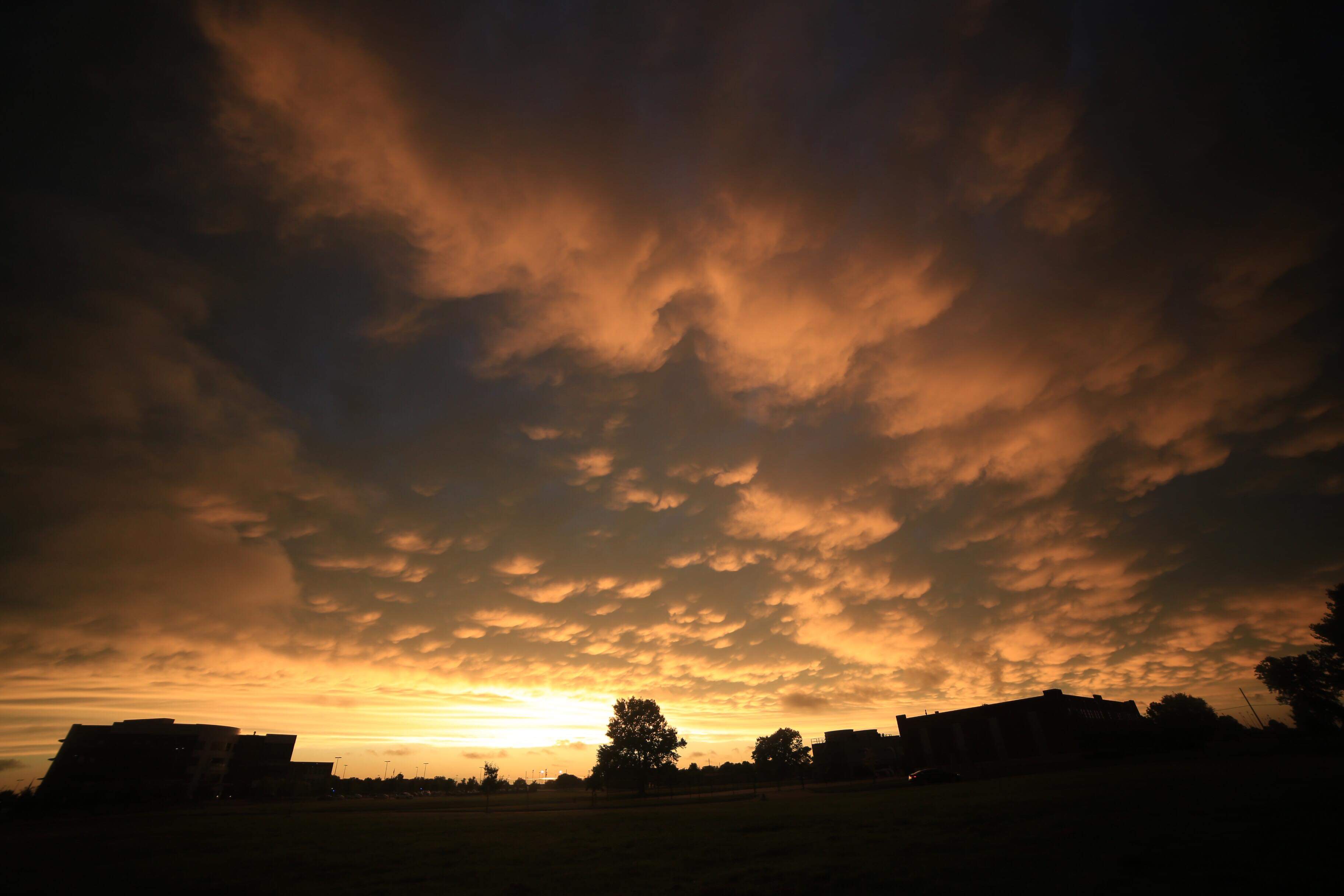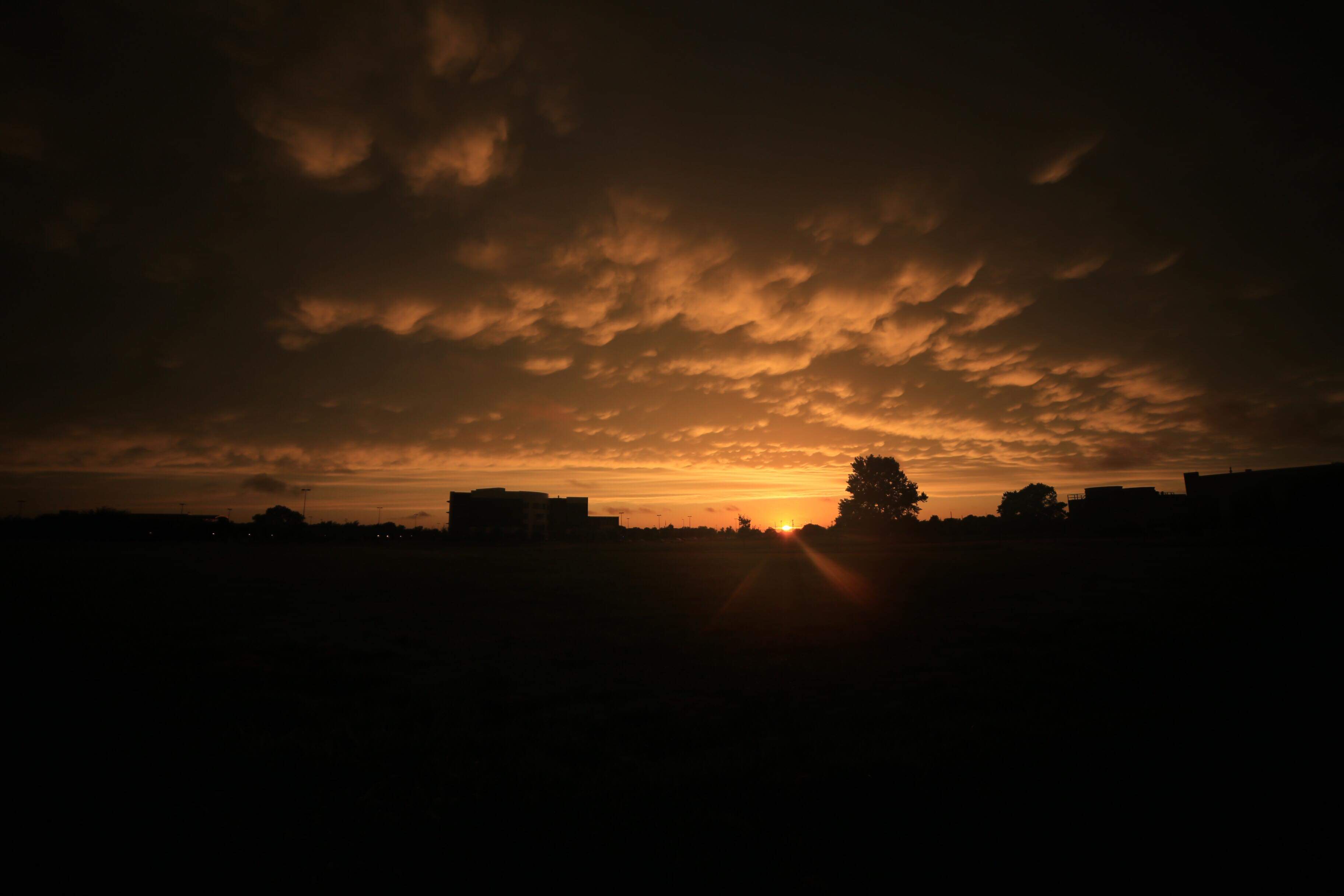 Rocky Mountains, Colorado | August, 2018
Possibly one of my favorite pictures I've ever taken is this first shot of the Milky Way when I visited Rocky Mountain National Park! I used my Canon 6D and a really long exposure time capture it - I can't remember the settings off the top of my head, but I will update when I find out!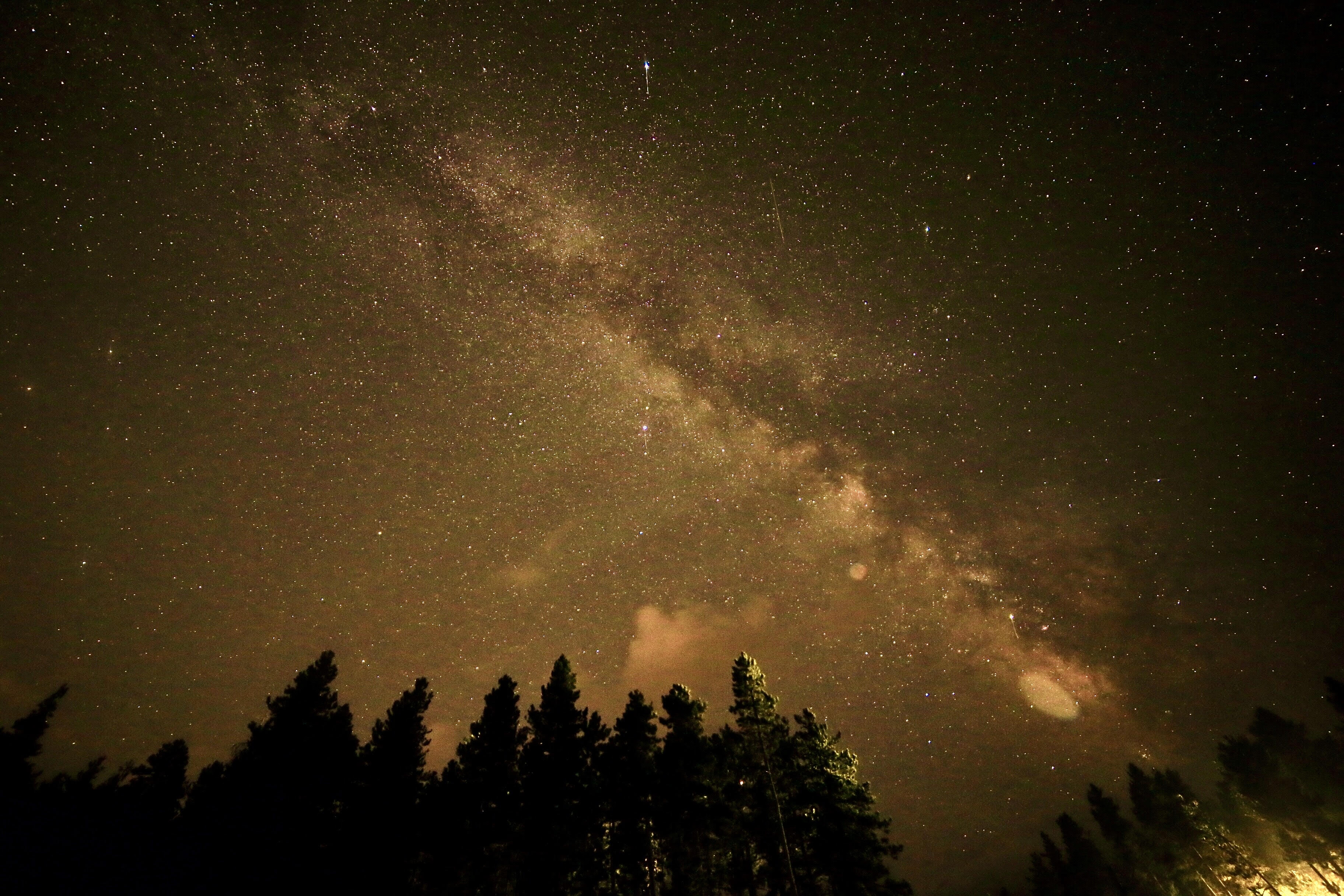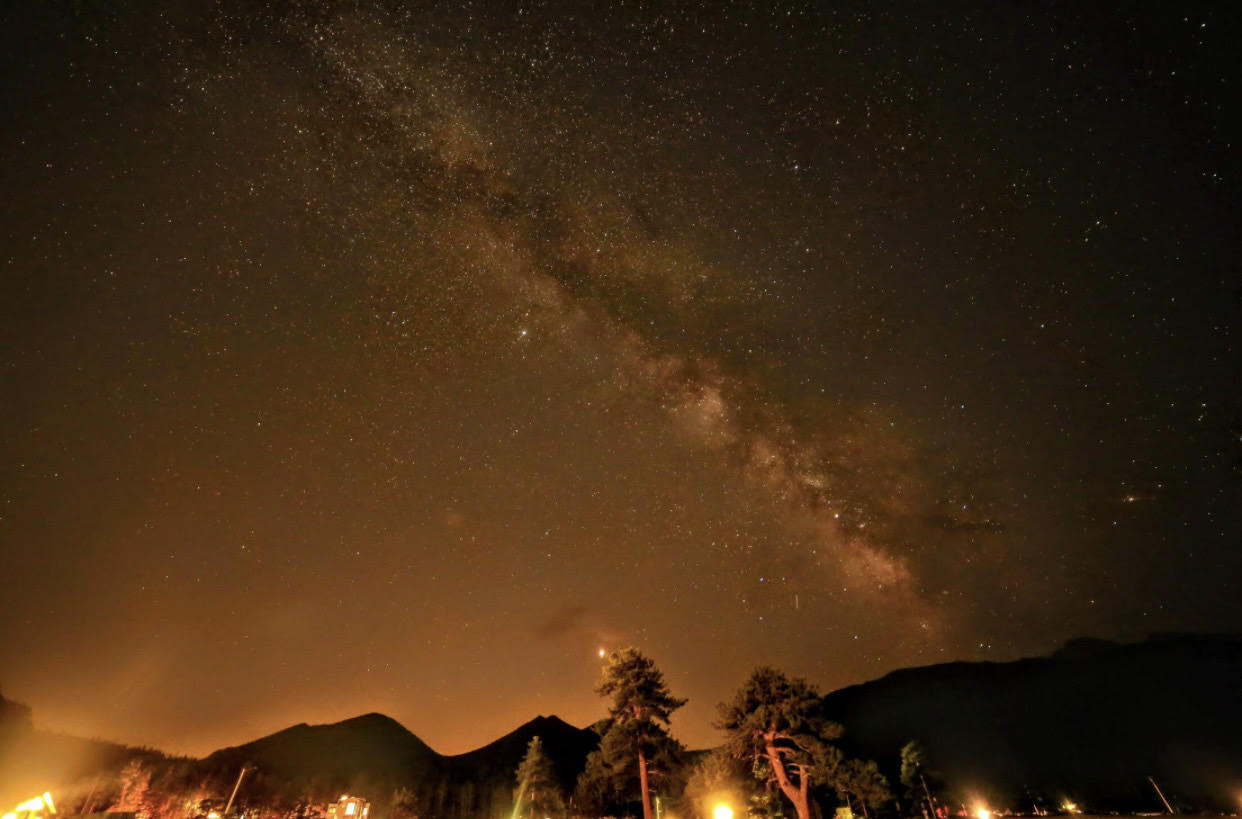 Utah | August, 2018
So this was taken near the beginning of my roadtrip from California to the Washington D.C./Virginia area for grad school (yup, I drove). There were wildfires in the nearby region, which luckily I was able to avoid. It's unfortunate how common they are in this part of the U.S., but the one good thing that came from them was this sunset, which was super red due to the smoke particles in the atmosphere.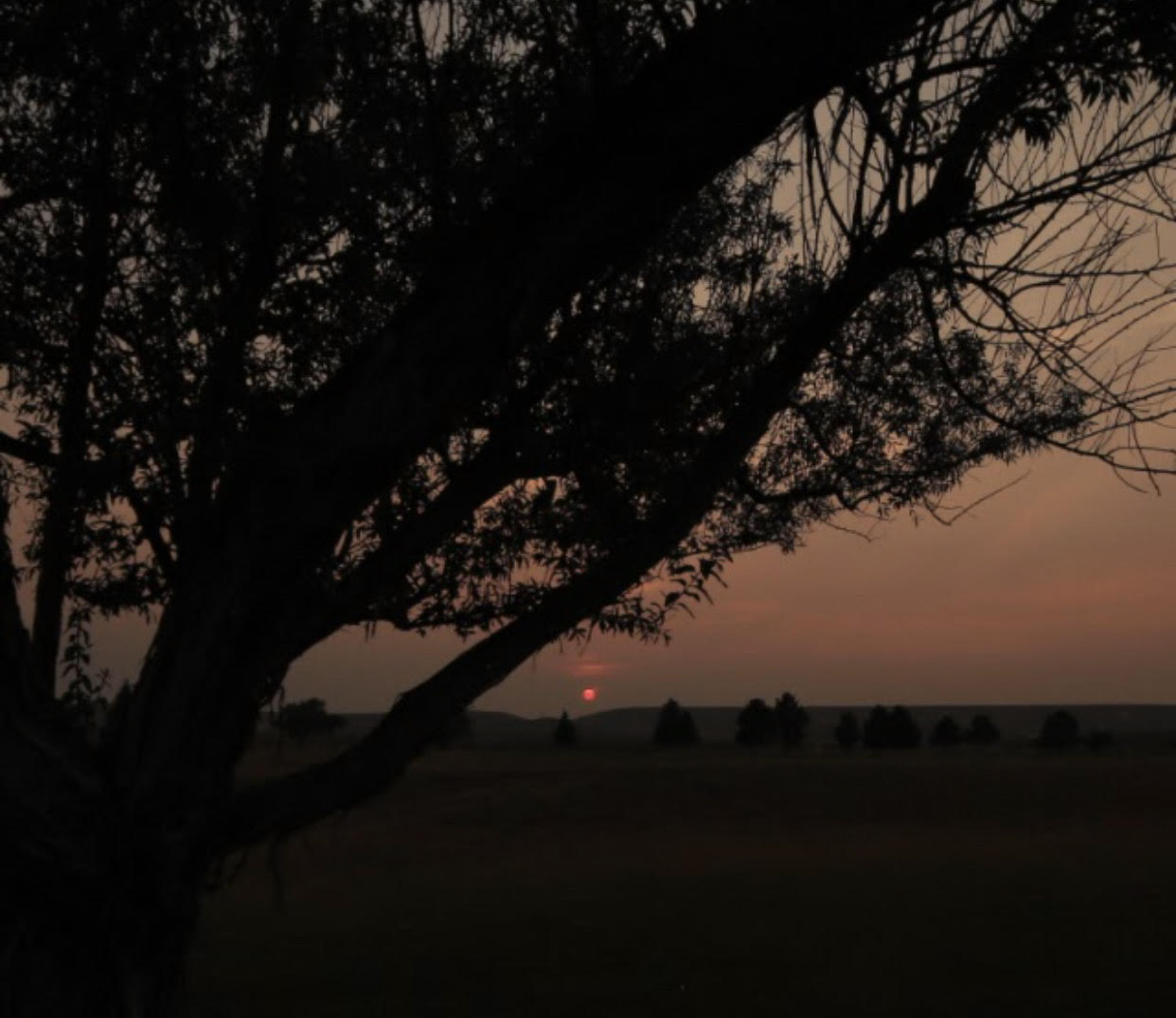 Monterey, California | July, 2018
My last California sunset before heading to the East Coast for a master's degree!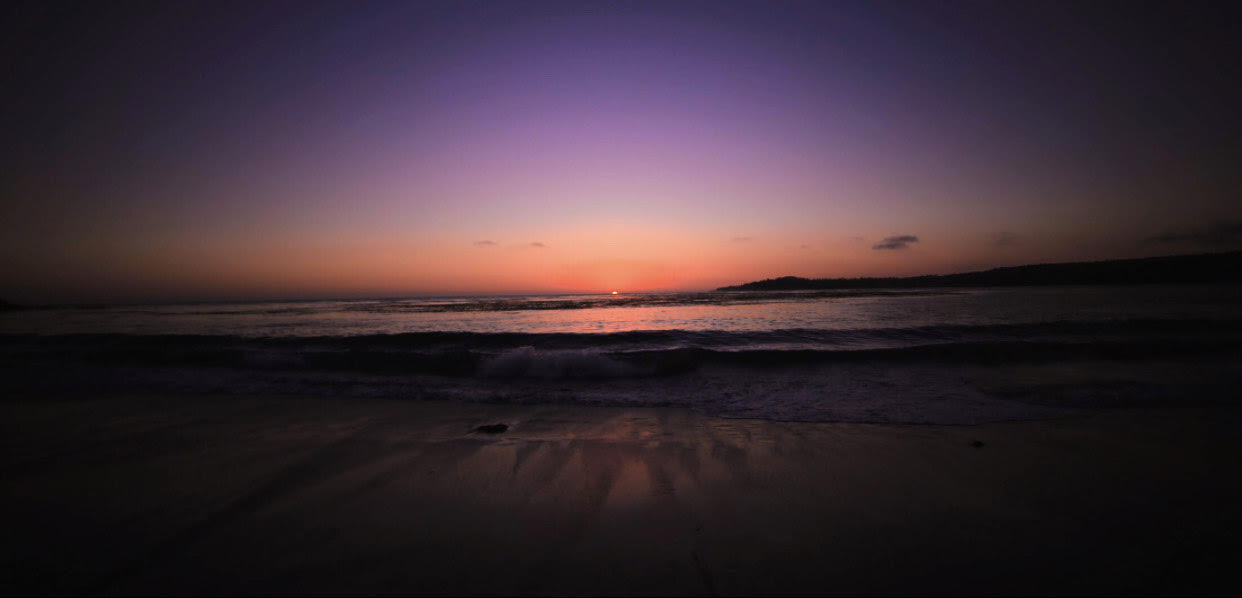 Iceland | January 2nd-9th, 2018:
I studied abroad in Iceland during the winter of my senior year in undergrad. Here's all the great weather/scenic moments I captured while there.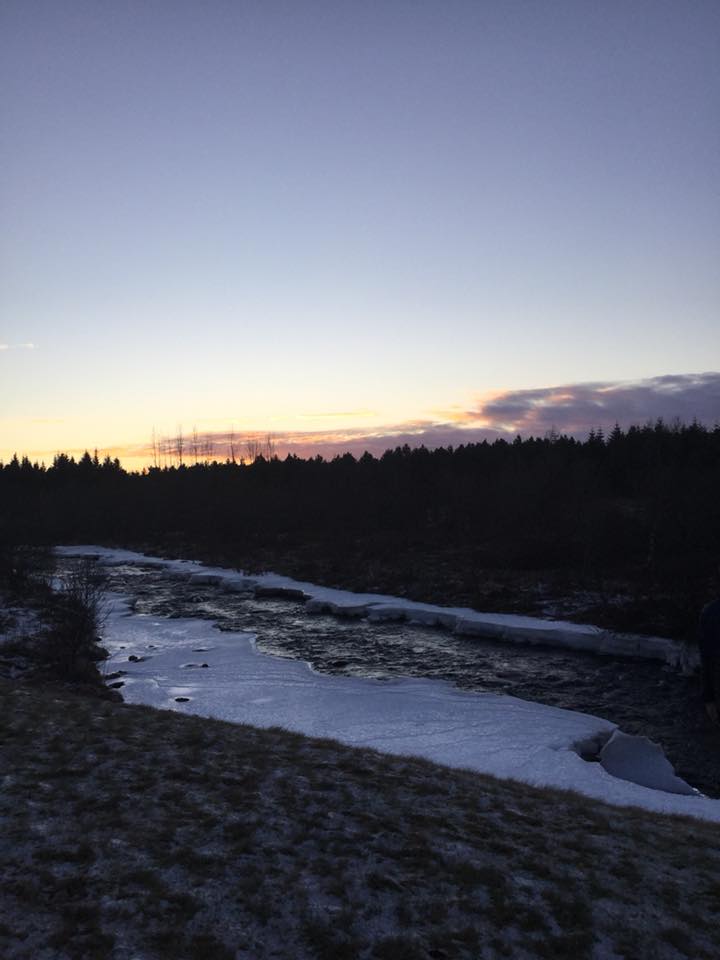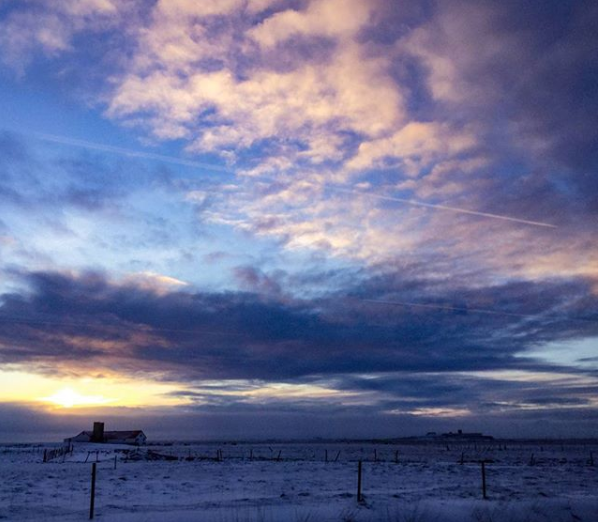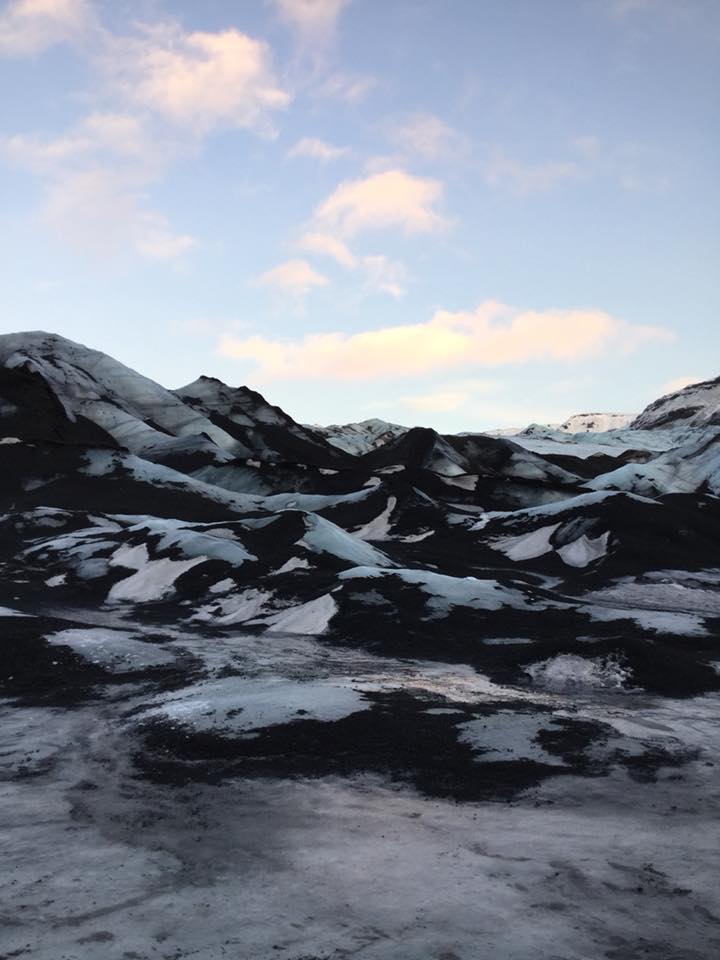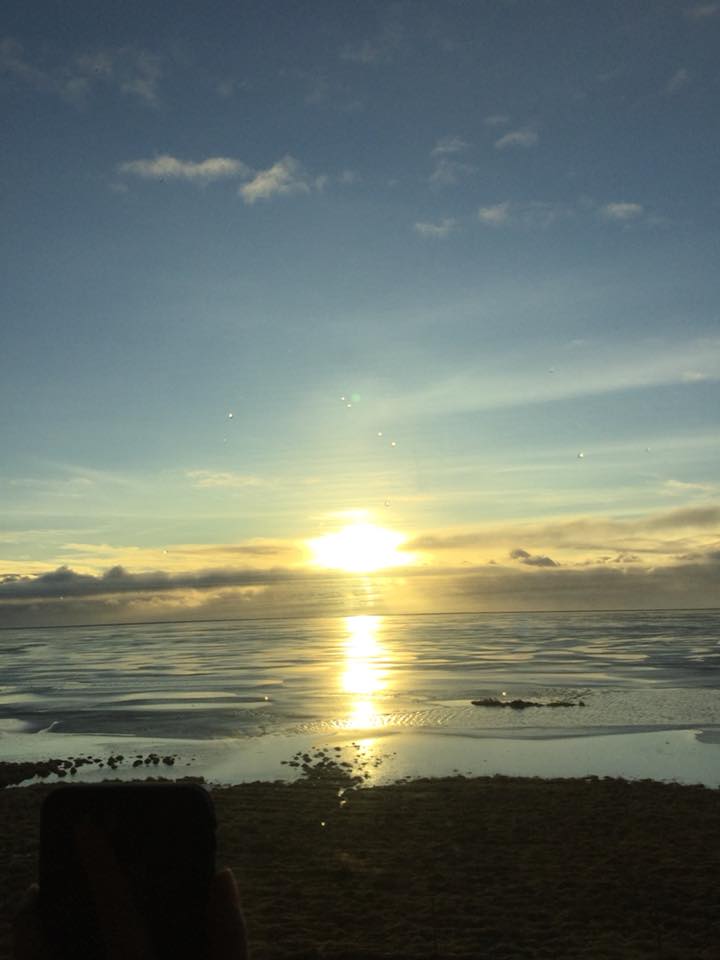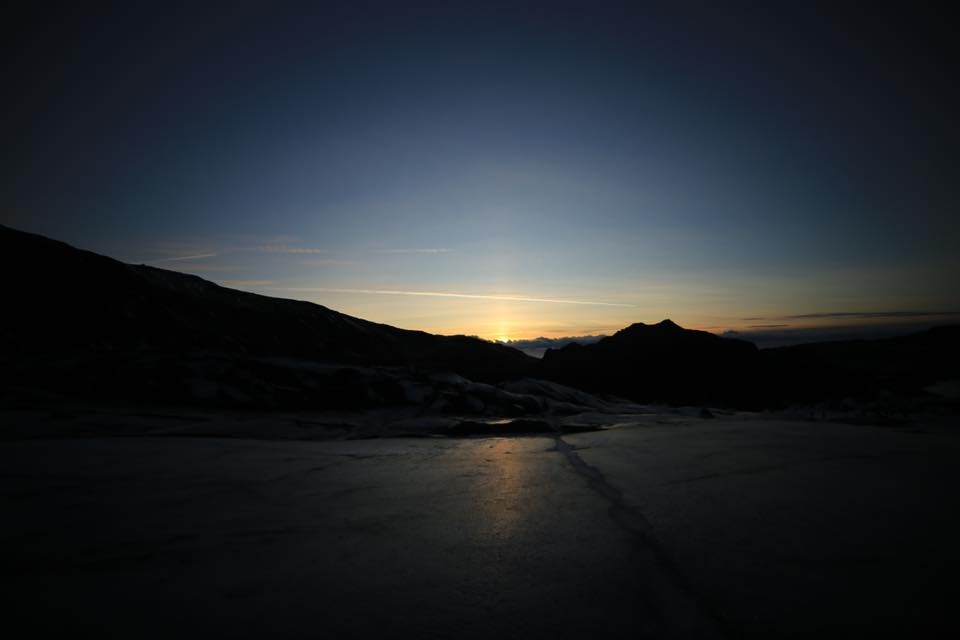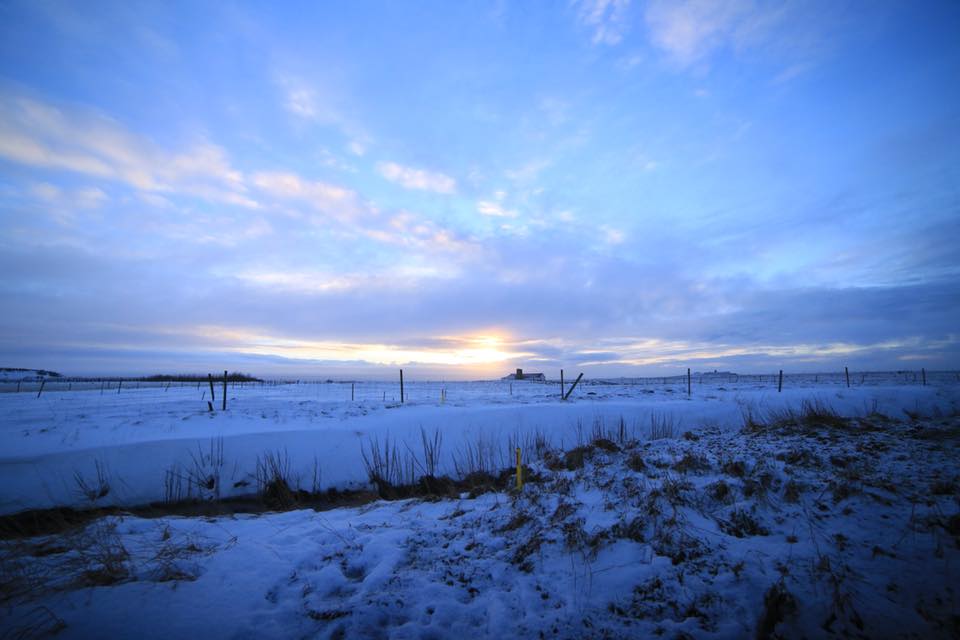 San Luis Obispo, California | October 29th, 2017:
Waking up to some fog in the mountains during a much needed camping trip in Cali.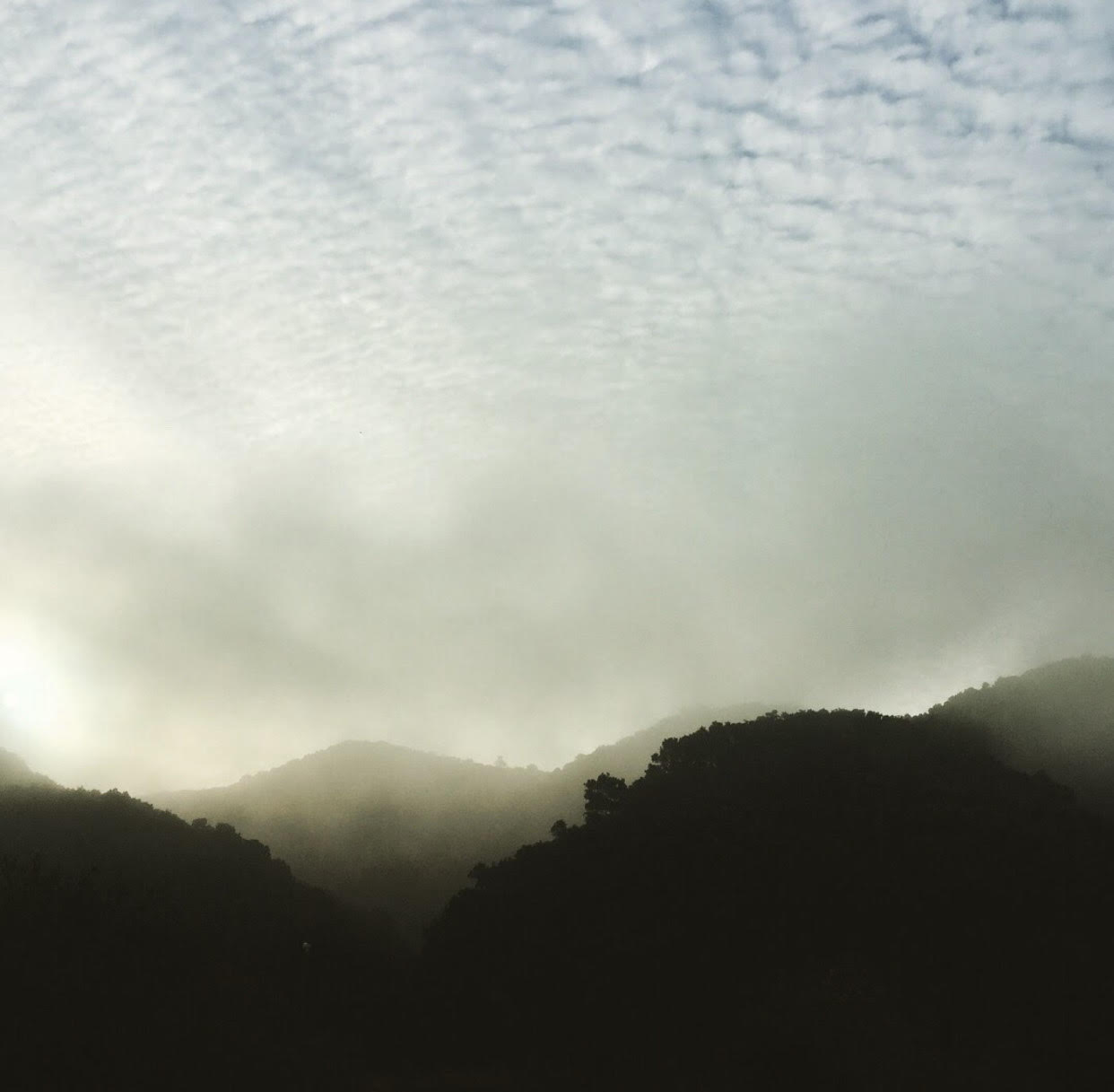 Newport, Oregon | August 23rd, 2017:
This is a timelapse taken by my GoPro of 2017's solar eclipse. It was incredible, and the video doesn't do it justice, but it does capture how quickly clouds formed with dropping temperatures over the pan of just a few minutes. See more about my role in the research done for this event in the Research and Class Projects tab!
Washington, D.C. | July, 2017
Why ON EARTH did I not just walk all the way to the middle of the walkway...it's just barely not the ideal Capitol picture! Oh weeeeell, I'm still quite proud of this rainbow shot as were others in the area :D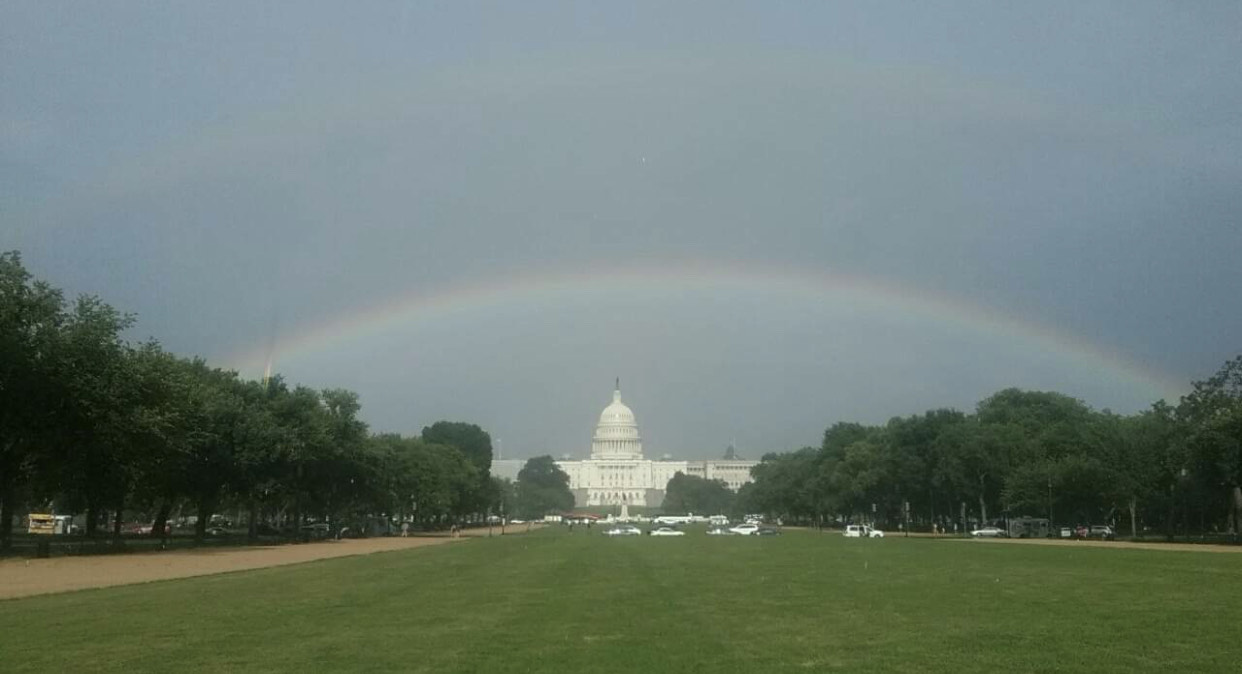 Various locations | July, 2017:
My second time storm chasing around some tornado-warned storms (again with Dr. Bill McCaul). No tornadoes again, but still was lucky enough to get some amazing shots shown below.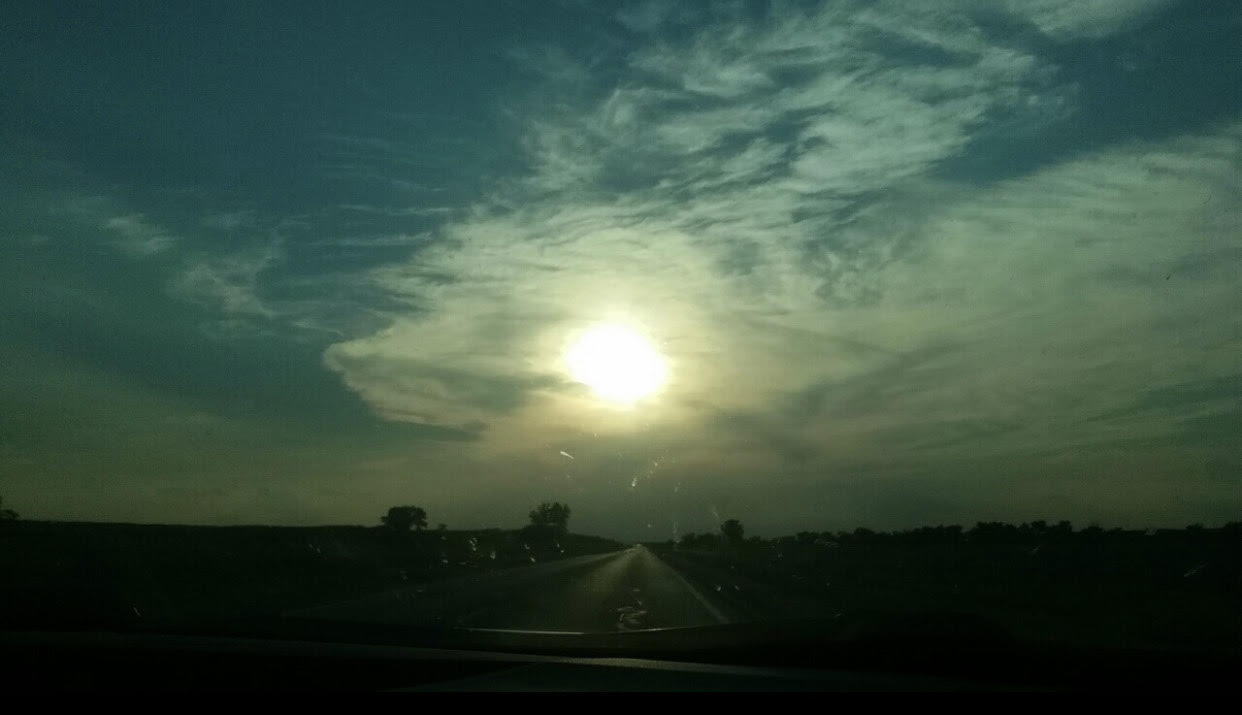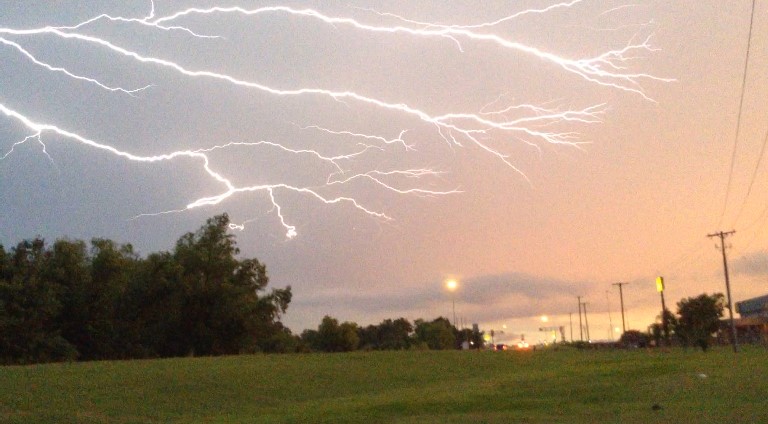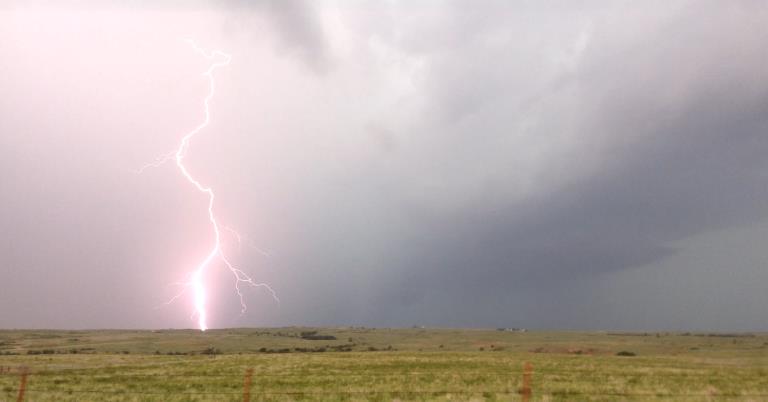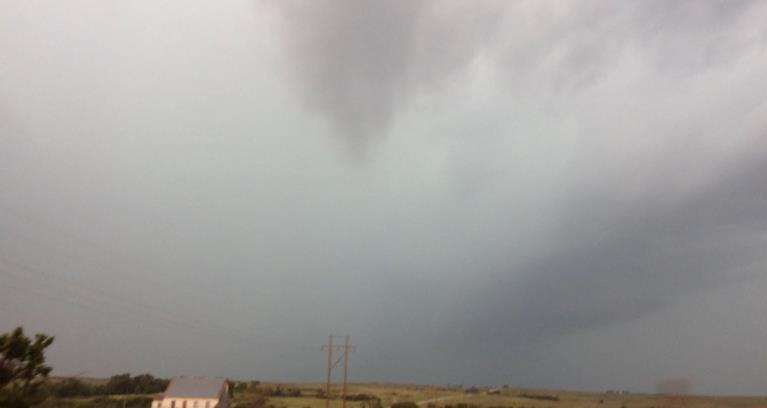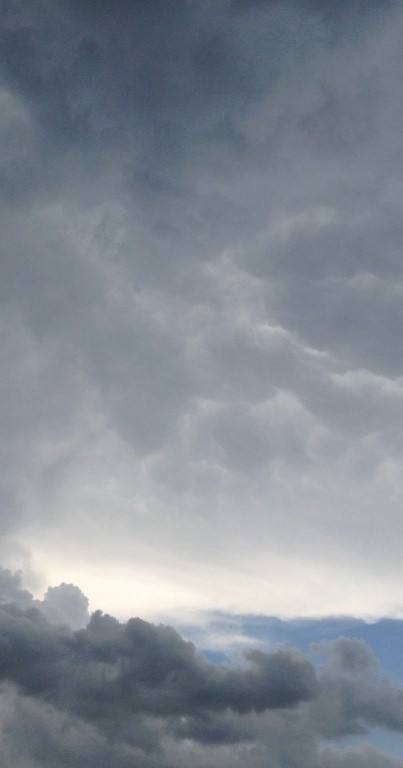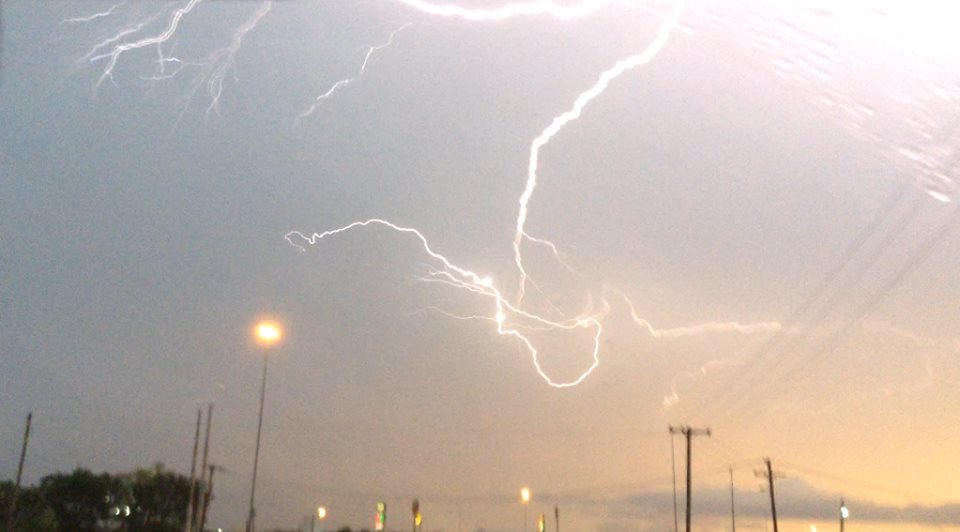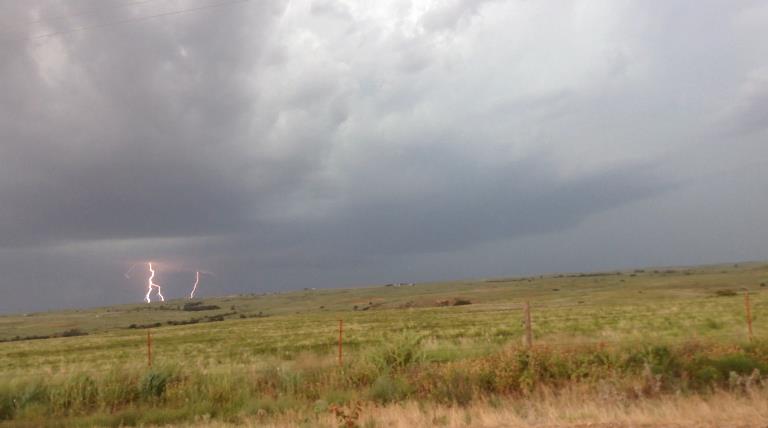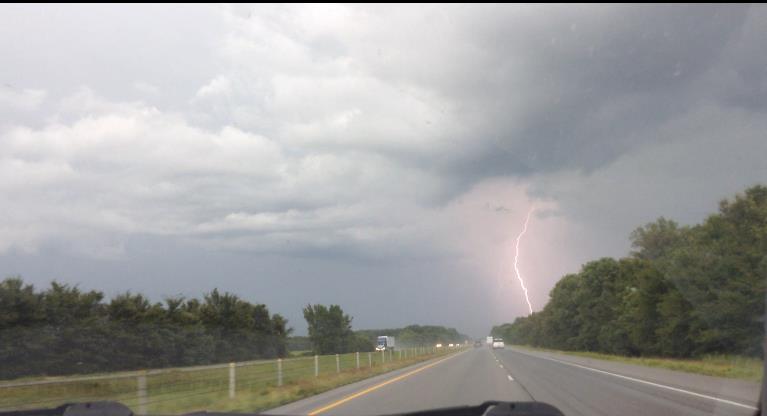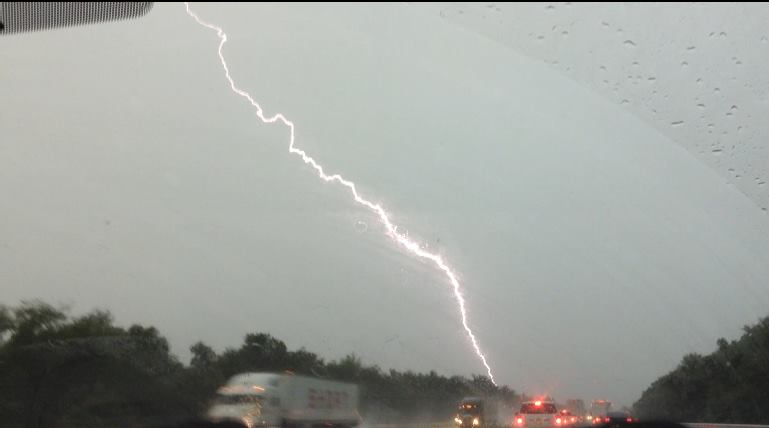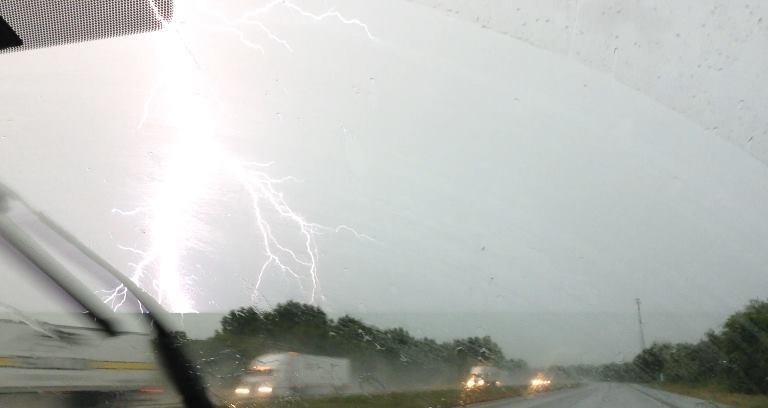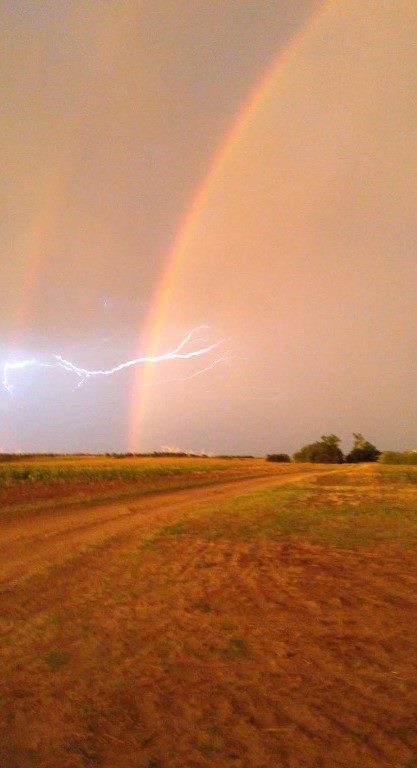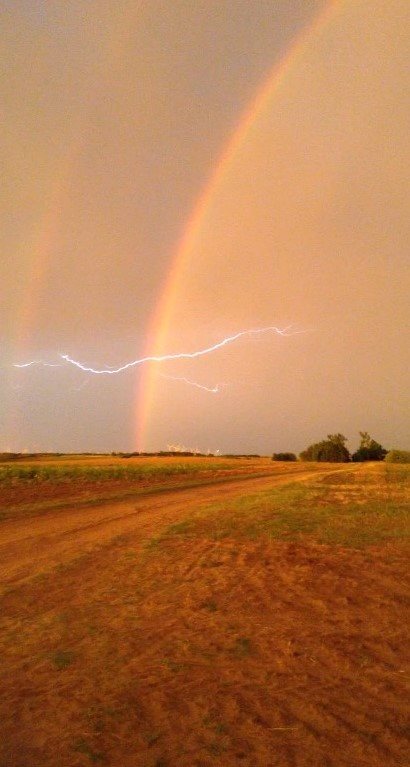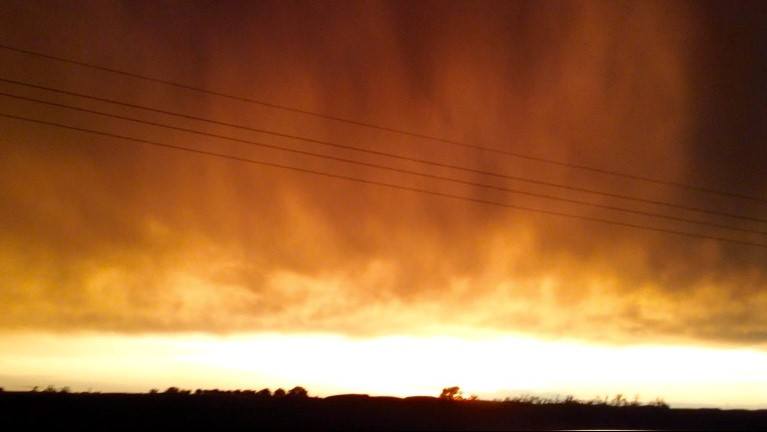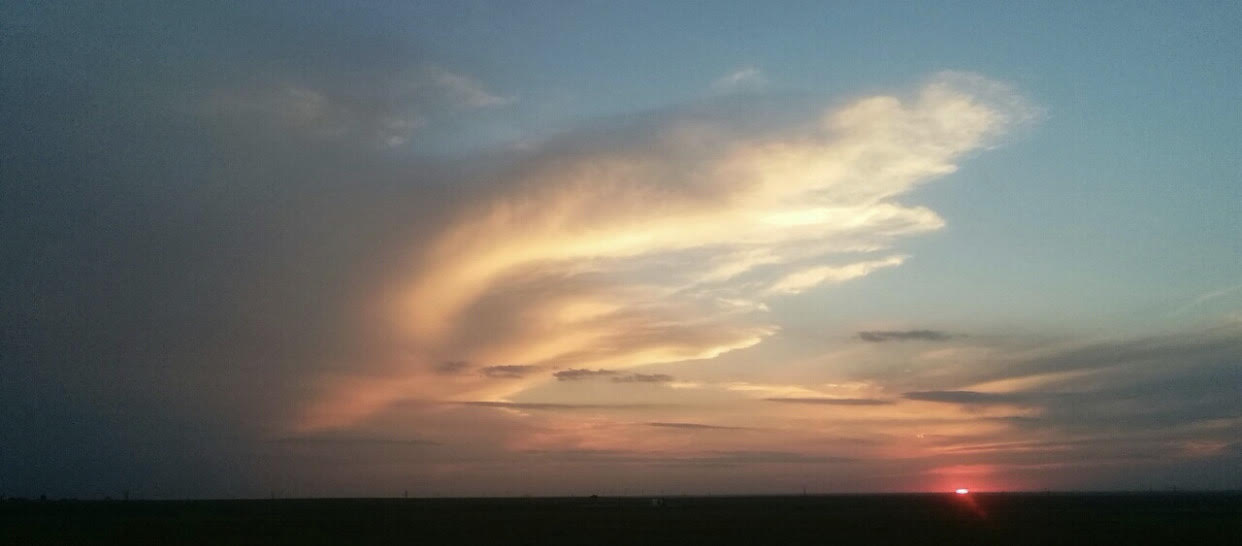 Huntsville, Alabama | August 2017:
As it turns out, Huntsville had a lot of really beautiful sunsets while I was there. So here's a compilation of the many I took pictures of while I was there. If you look closely, you can even see some virga on the last one!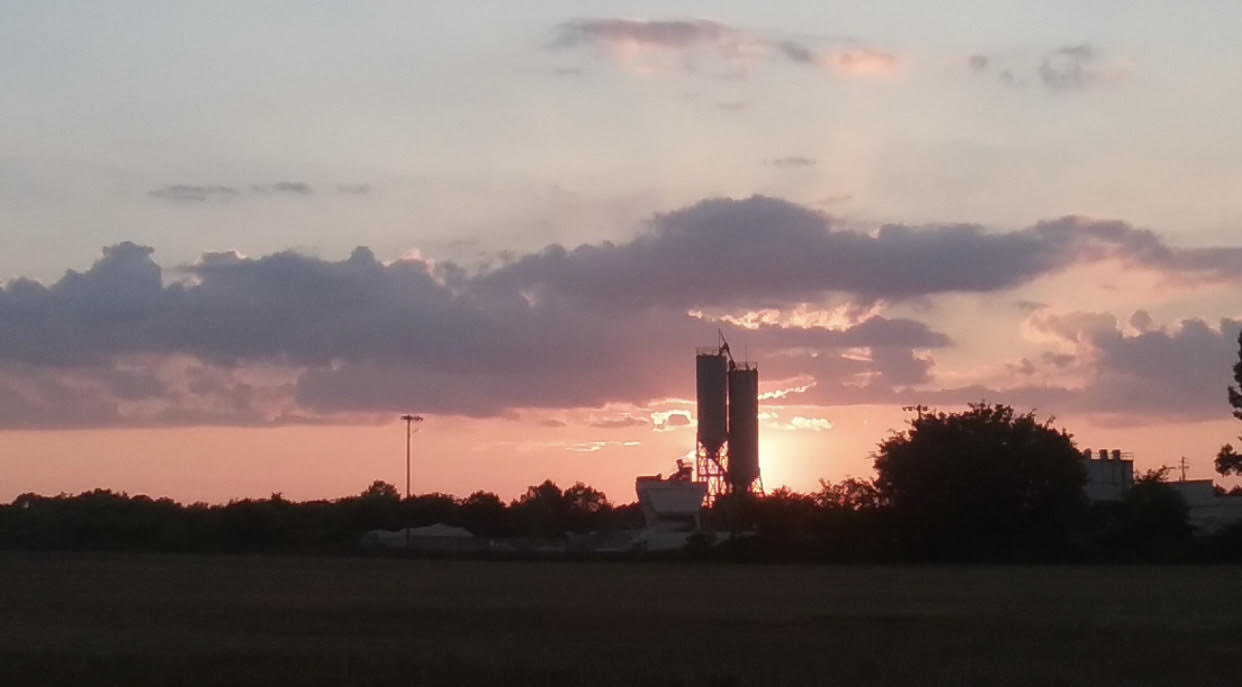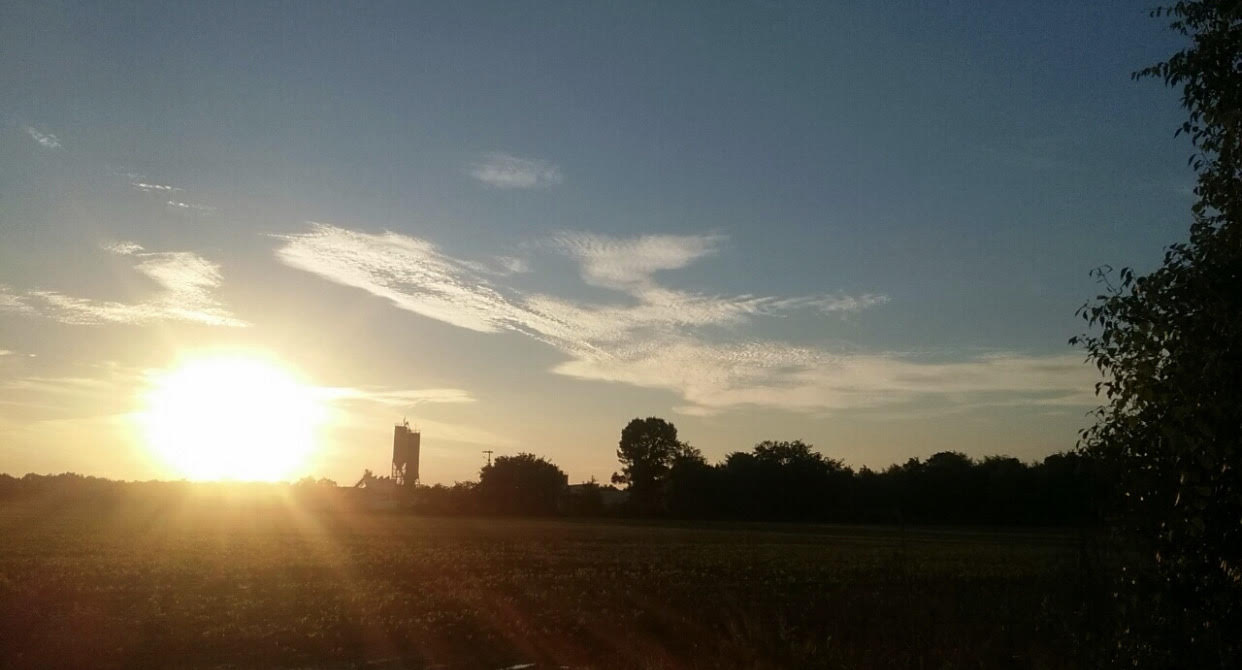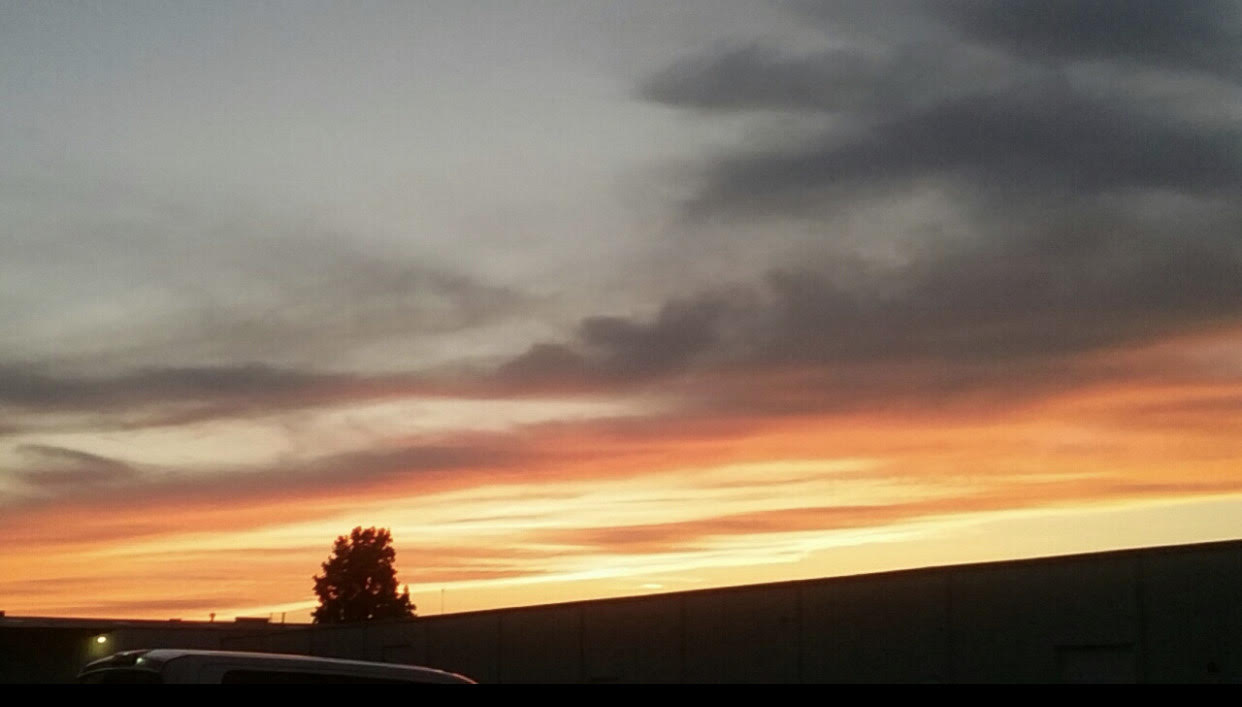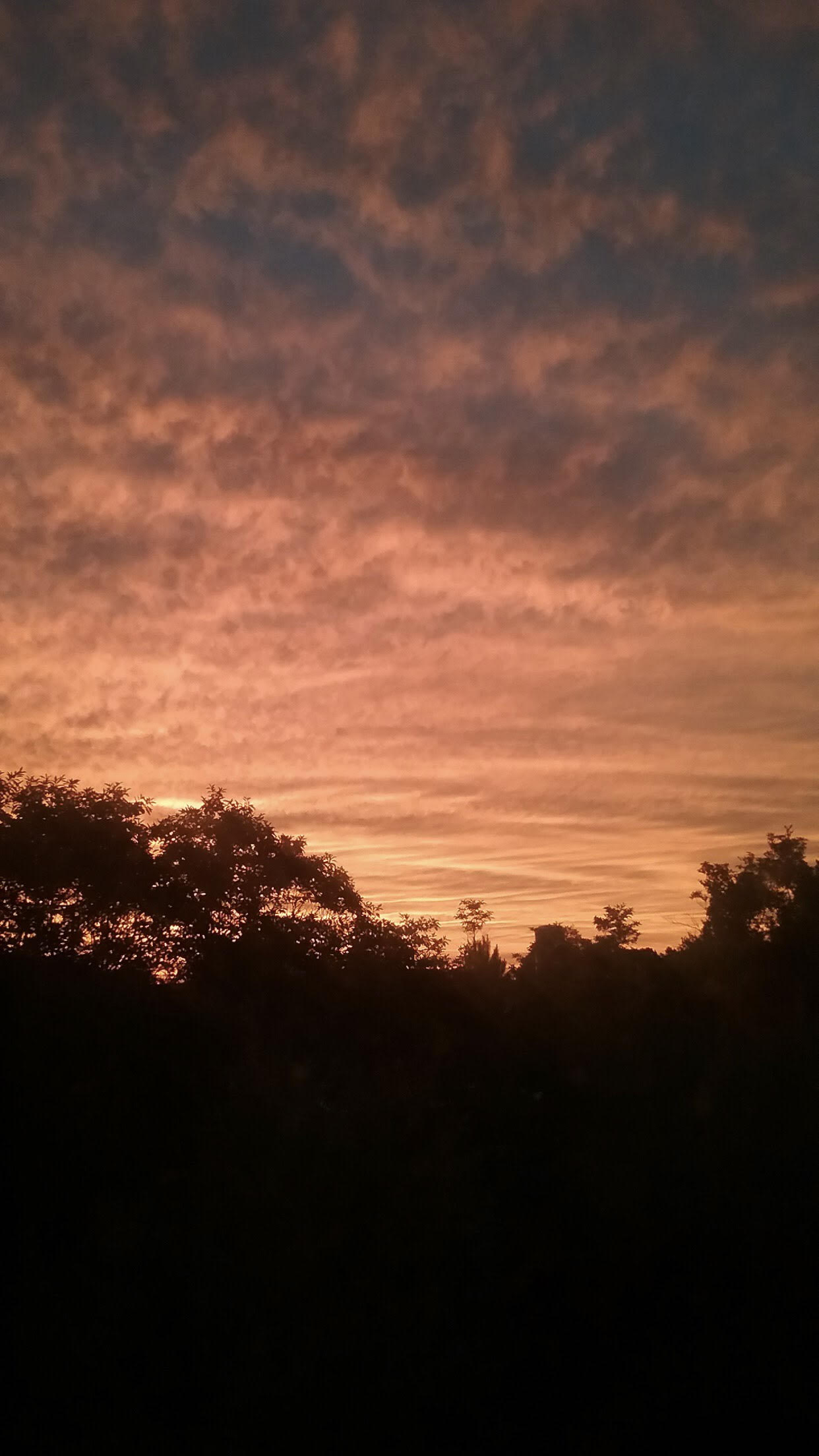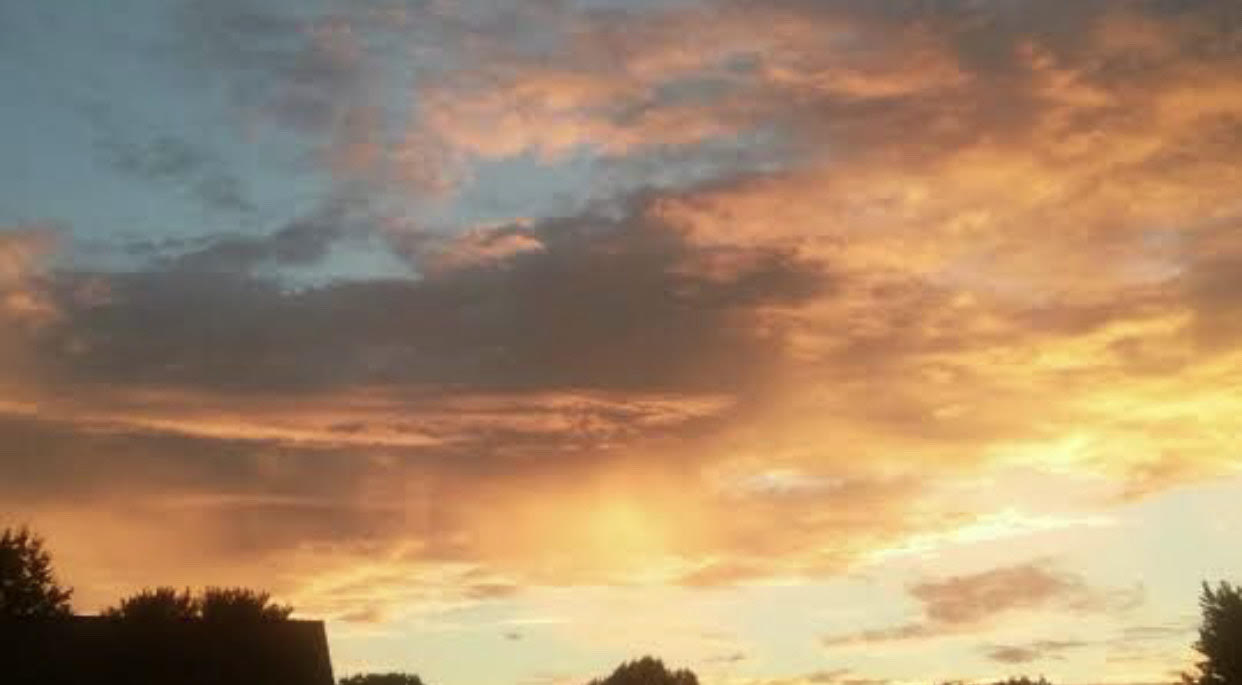 Pontotoc, Mississippi | June 22nd, 2017:
First time storm chasing! During the time of my NASA internship I went with Dr. Bill McCaul to Mississippi in the hope of chasing weak tornadoes from Tropical Cindy's remnants. Nothing fully developed, but I was very happy to capture this distinct funnel that spun for about 10 minutes!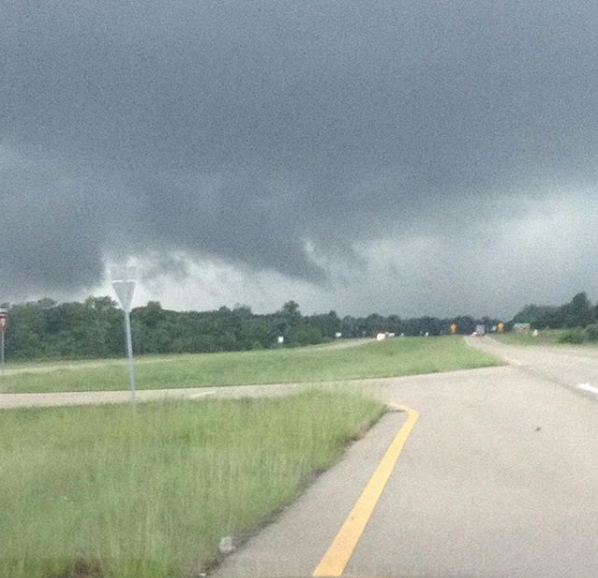 Huntsville, Alabama | June - August, 2016:
Alabama lightning shots during my first summer interning at NASA MSFC.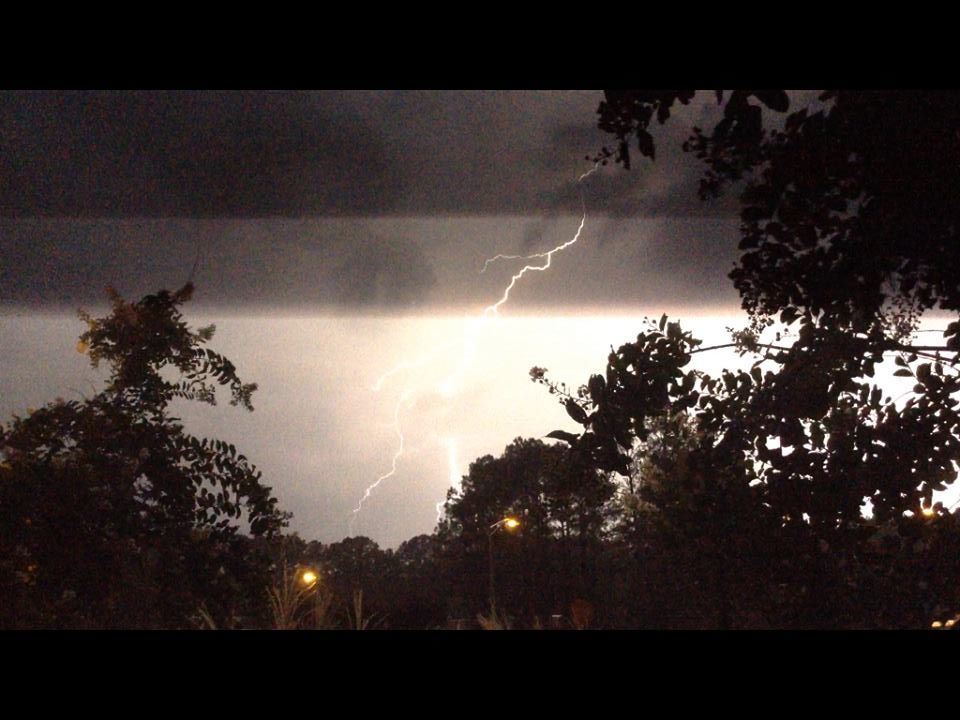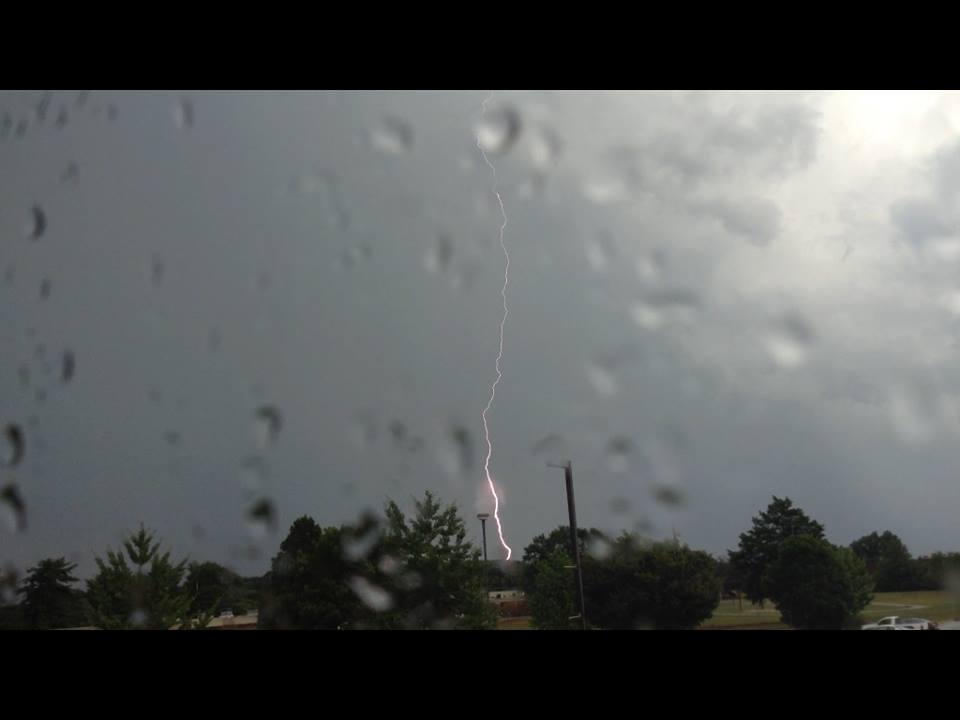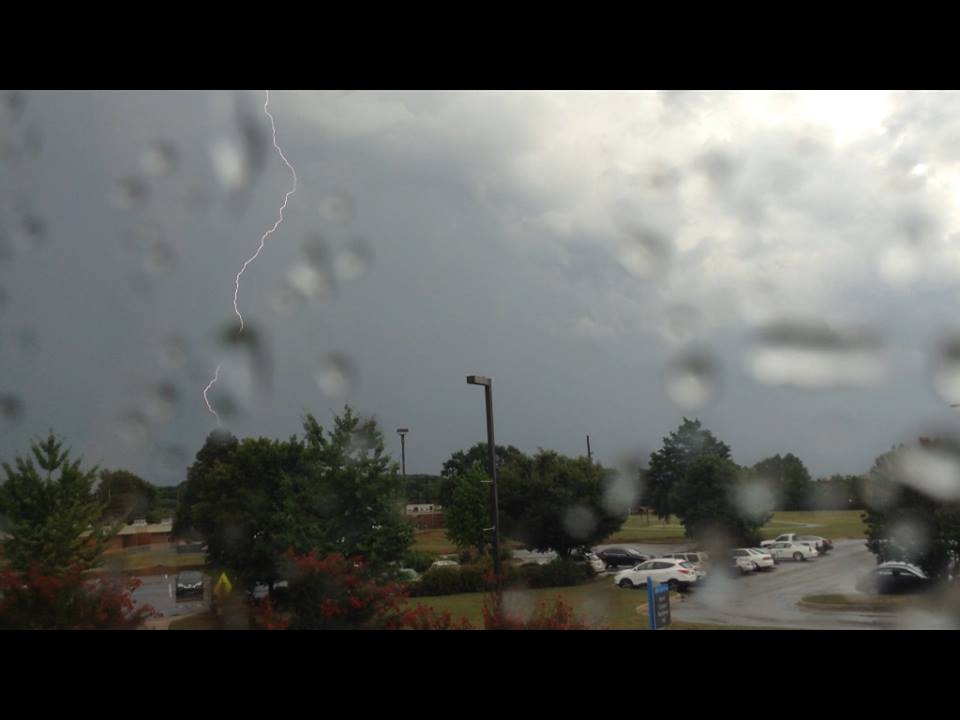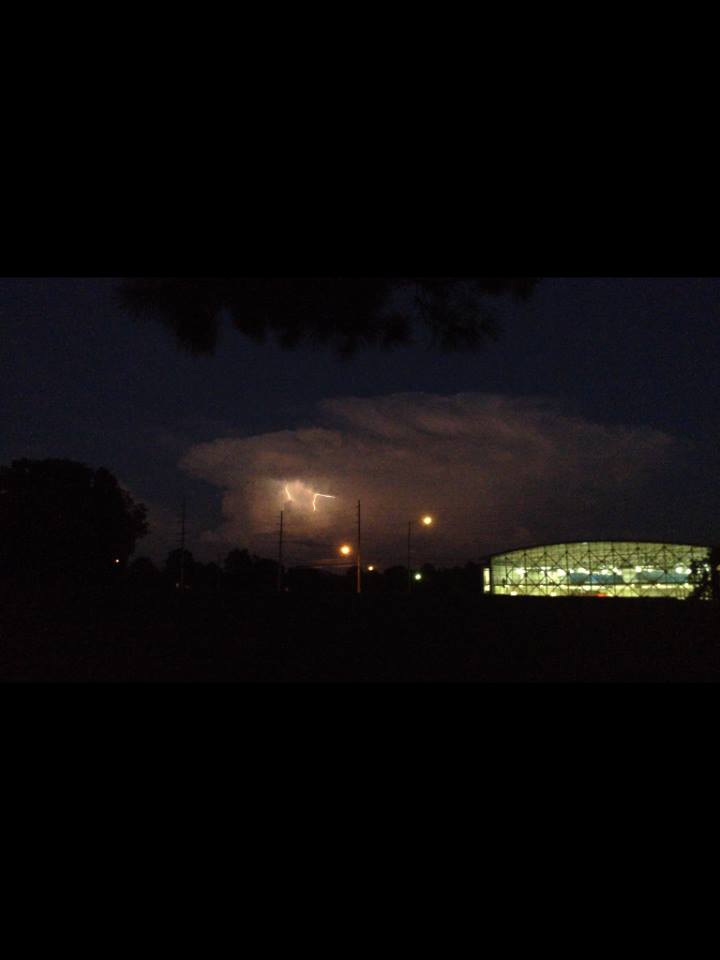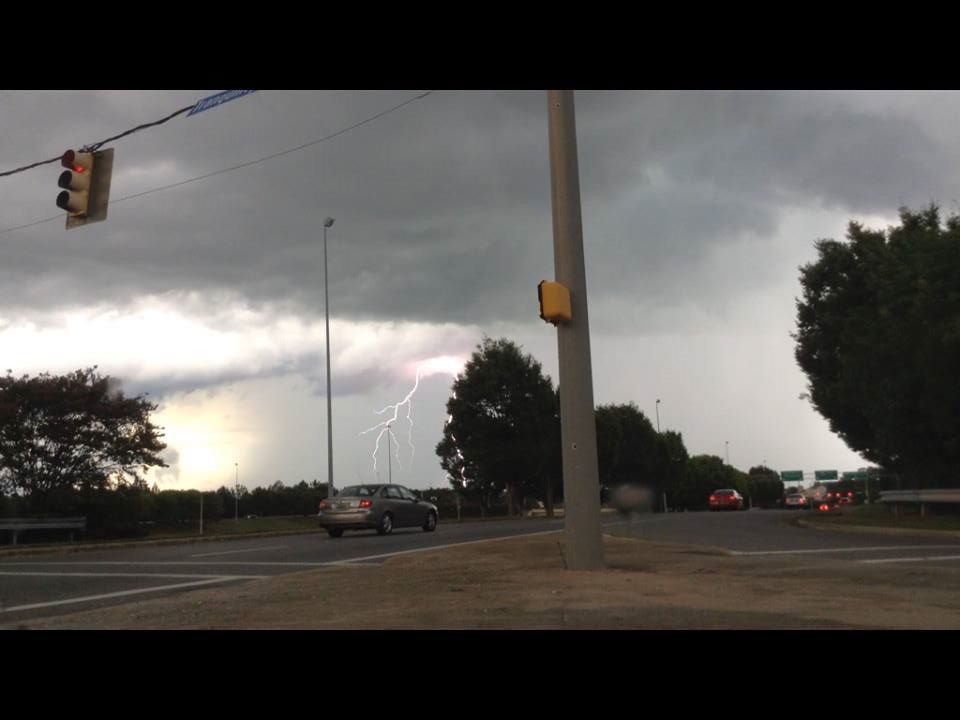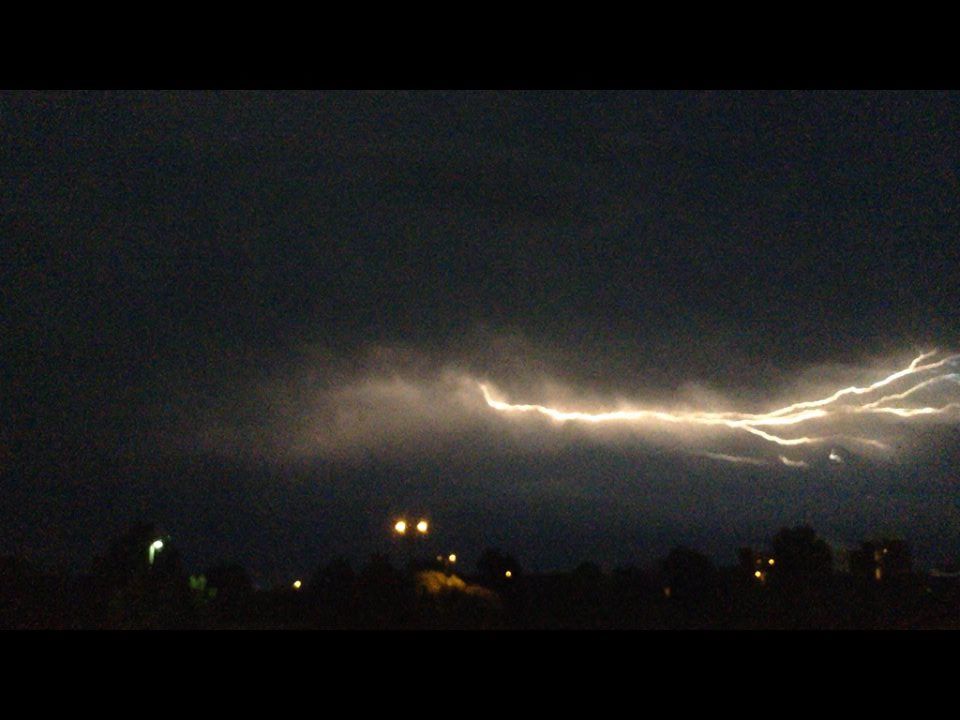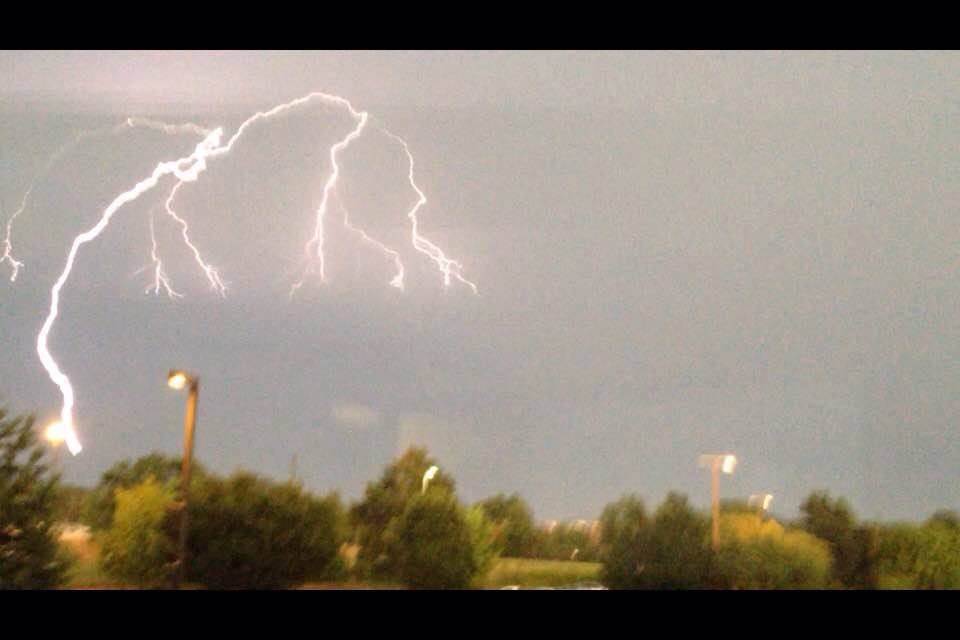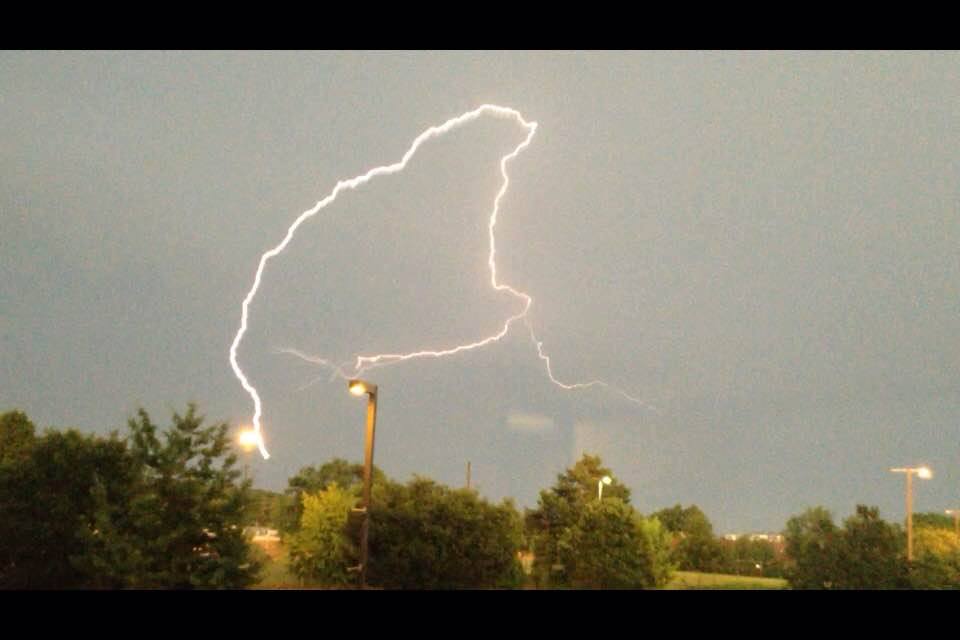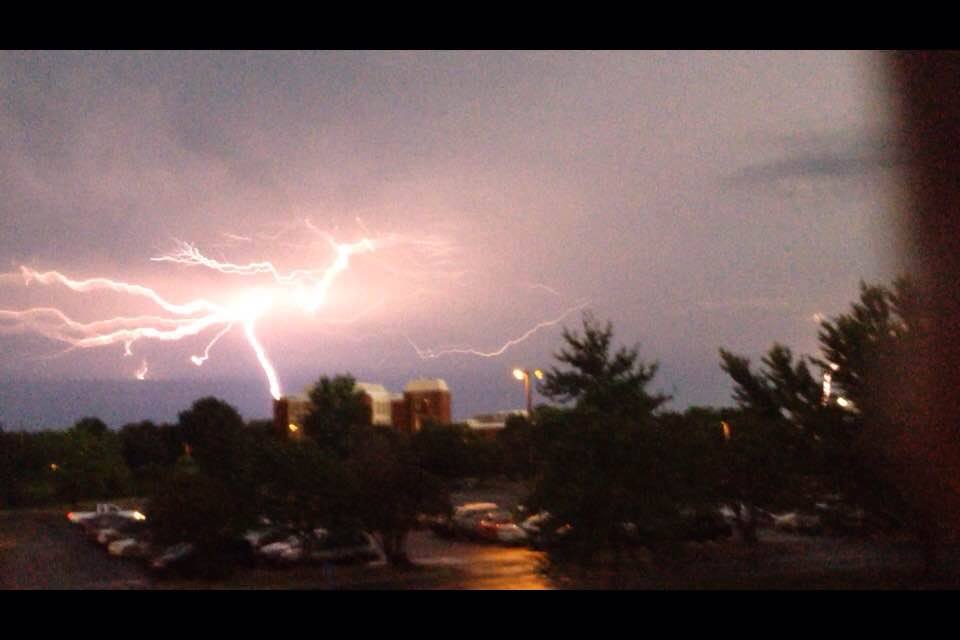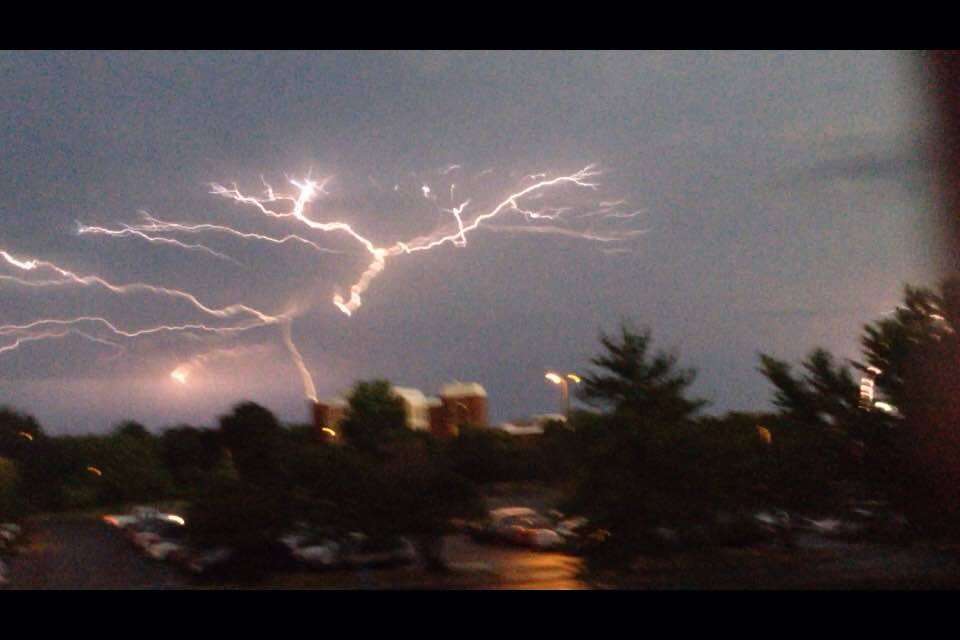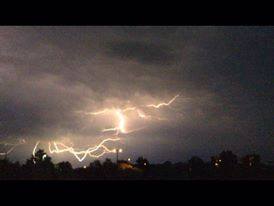 San Jose, California | August 6th, 2015:
Summer lightning storm in my backyard.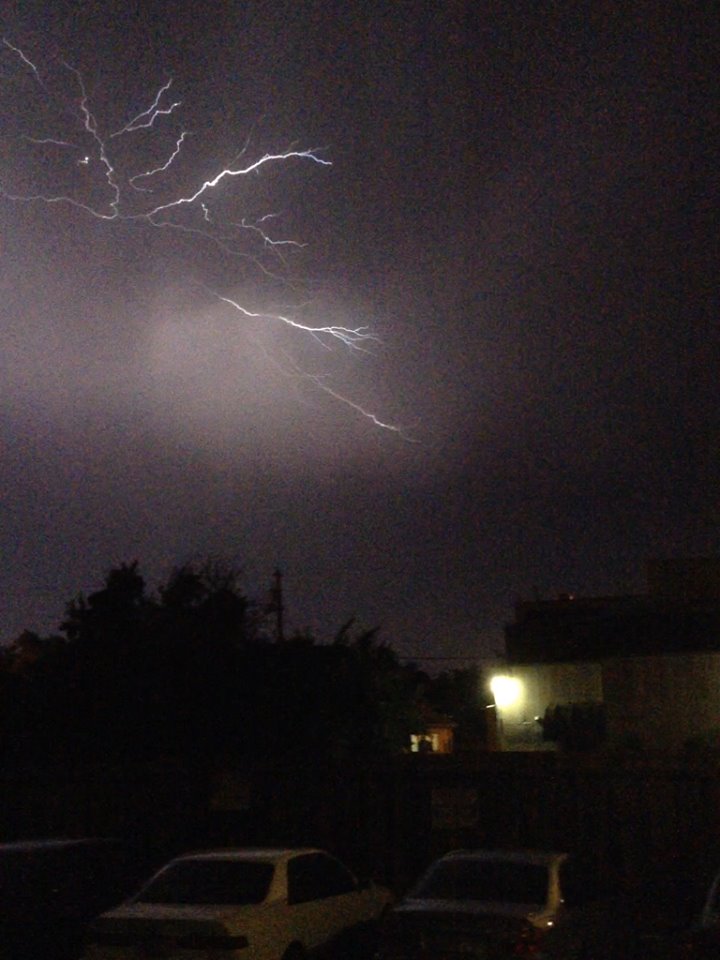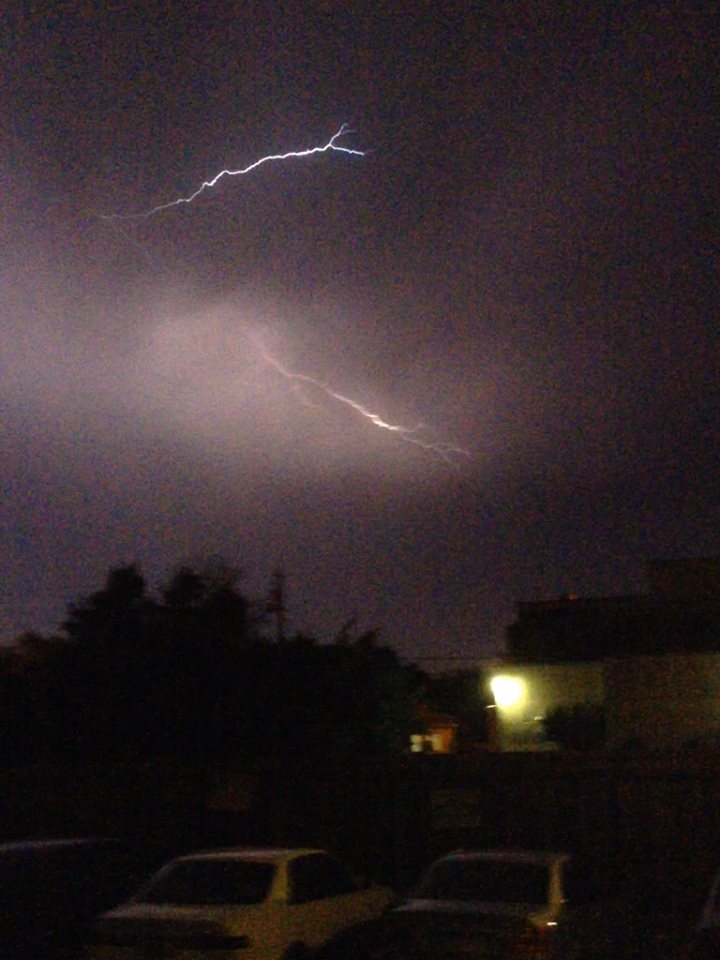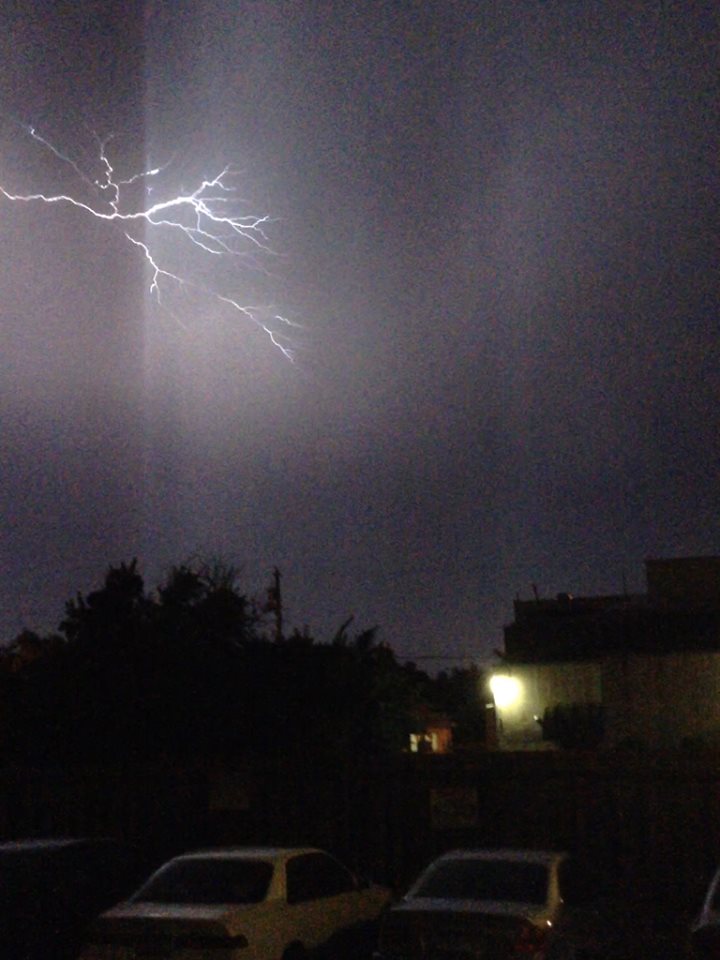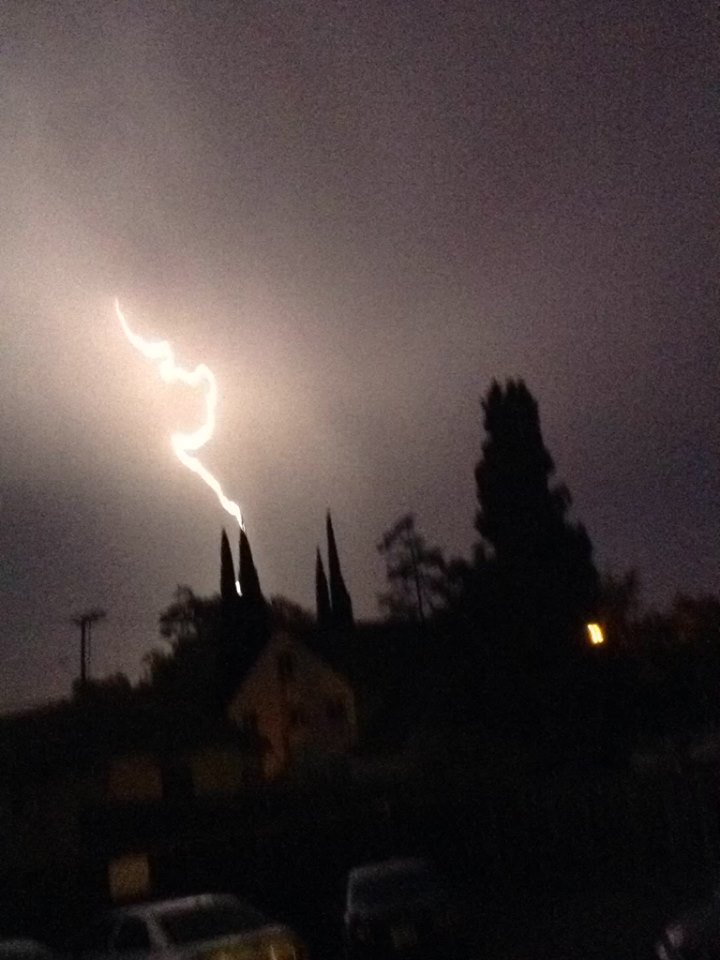 Kingston, Ontario, Canada | August 16th, 2014:
Canadian sunrise and cumulonimbus clouds later that day.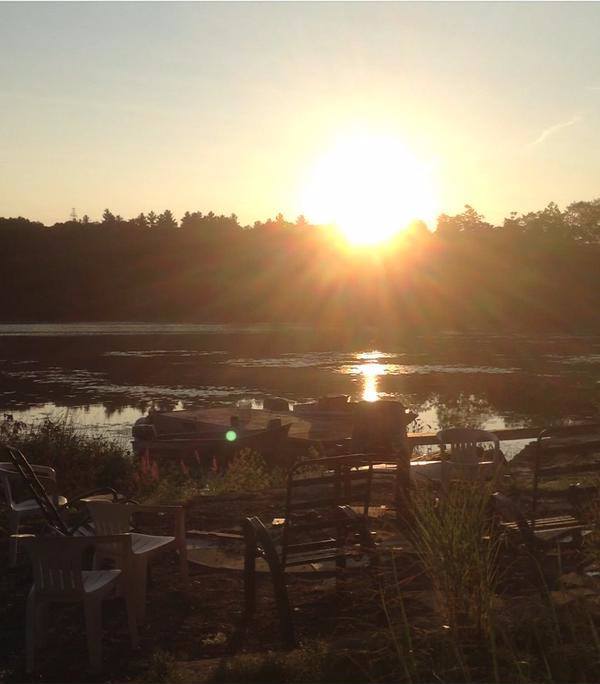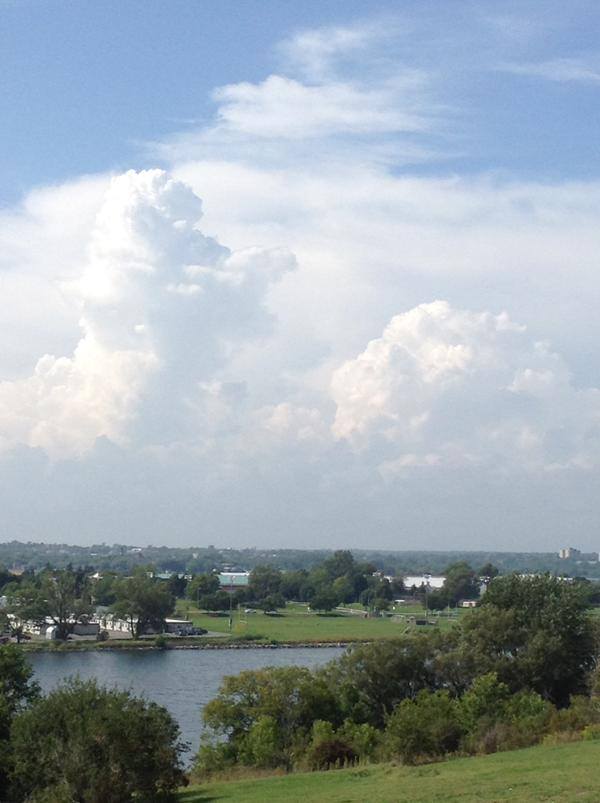 ---